Mayinart is an online platform with a noble cause and a bigger purpose. In rural areas of low population density and small settlements, there are many people bestowed with immense creativity who don't know how to communicate it. This is where Mayinart comes in. The platform uncovers these artists from the most interior and rural areas of Indonesia and India, bringing their remarkable work to light.
One of these artists is Sri Pramono, an Indonesian artist who takes nature as the main source of inspiration, something he loved ever since he was a child. Besides being an artist, he is also a mountaineer, organizing mountain climbing, rock climbing and hiking. All his works take from his outdoor activities and experiences, especially when doing search-and-rescue operations to help people in the mountains and forests.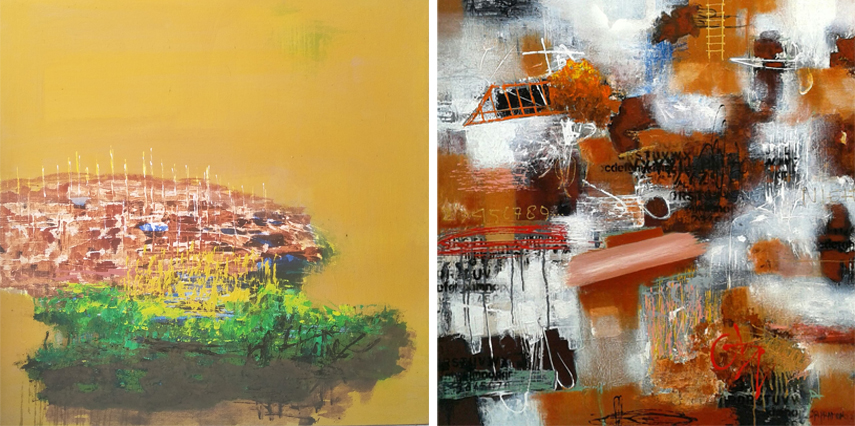 Role Models
Sri Pramono bases his work on human issues, nature issues, or a combination of both. One of his role models is Soe Hok Gie, a young Indonesian activist from the 1960s who opposed the successive dictatorships of Presidents Sukarno and Suharto. He was also an avid proponent of living close to nature, often hiking to the mountains to find his serenity. Having a silent dialogue with nature, it was there where he discovered his true self. As a nature lover himself, Pramono relates to Soe Hok Gie greatly.
When looking up to other artists, he takes inspiration from how they live their life, rather than from their works. In this sense, he also has great respect for Handiwirman, a rising artist from Indonesia whom he describes as very humble and down to earth, despite his successful career.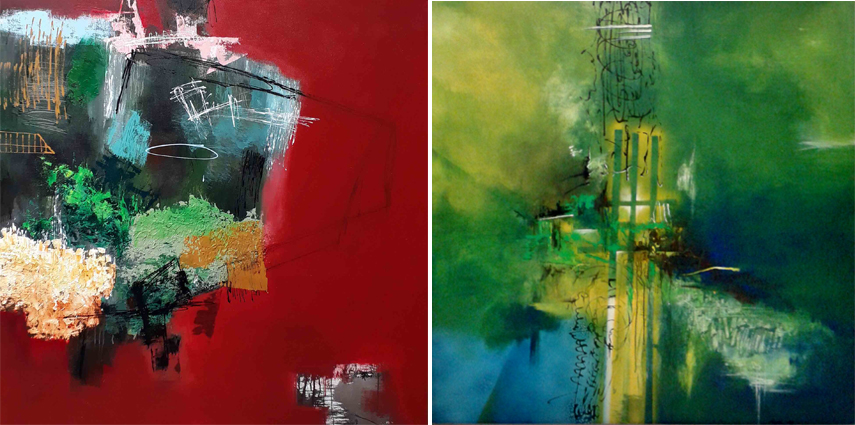 Environmental Issues
Environmental, political, cultural and humanitarian issues pervade Sri Pramono's work. The recurring subject in his work is the damages to nature caused by human activity and over-exploitation.
Luckily, in the area where he was born, nature is still well-preserved. However, it is deteriorating in the Kulon Progo region as a whole, especially due to sand mining. His work poses an important question: what will happen to the next generation if we already took everything away from mother earth?
In Indonesia, global warming changed the seasons, with temperatures getting hotter and rains getting heavier. This issue has been captured in his work Blue Planet. The work Lembayung Fajar captures the breathtaking scenery of the mountain at dawn, while the Tropics series expresses his love for living in a tropical country with fertile nature and abundant resources. He continues to wonder, however: how long will these natural beauties last with current environmental politics?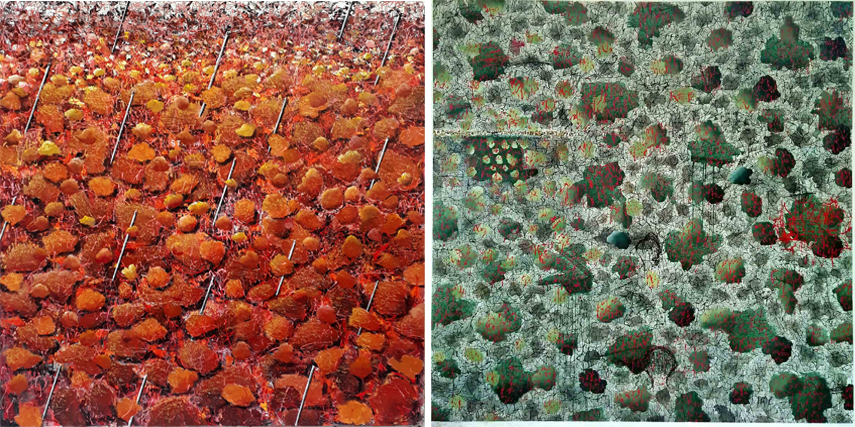 A Unique Visual Language of Sri Pramono
In his works, Sri Pramono tries to capture the overwhelming feelings of the beauty and greatness of nature. He found that abstraction is the best and strongest form to communicate this.
These bright-colored works seek to capture the natural wonders while raising awareness of their fragility under the hands of humans.
The Art of Sri Pramono
Featured images: Sri Pramono - Earth Series #2; Light above the Hill; Emotion; Blue Planet #1. All images courtesy Mayinart.