Initially, it was a little over a hundred artists from the UK and US who pledged their support to the cultural boycott of Israel after last summer's 50-day war in Gaza strip which killed more than 2000 people and left the state of Palestine in devastating conditions. After a group called Artists for Palestine UK published a letter in The Guardian last Friday, their initiative gained around 800 more supporters from various creative fields, such as music, film, television, literature, theater and visual arts.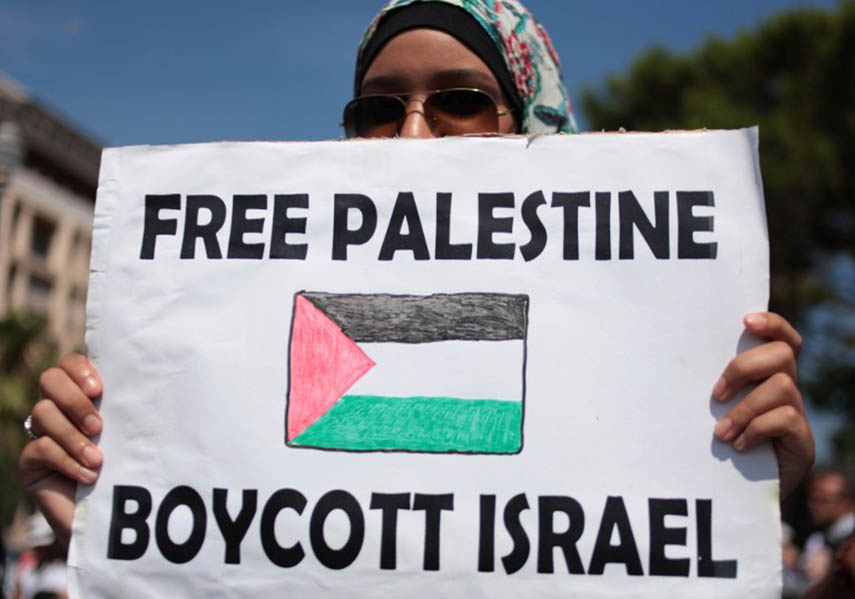 Cultural Boycott of Israel
Ed Atkins, Jeremy Deller, Phyllida Barlow, Brian Eno and Mona Hatoum. John Berger, Bharti Kher, Tariq Ali, Mark Rylance, Bob and Roberta Smith are only a few artists who agreed to "accept neither professional invitations to Israel, nor funding, from any institutions linked to its government." The group also refuses to engage in any cultural activities in Israel until the colonial oppression over Palestine comes to an end. "During South African apartheid, musicians announced they weren't going to 'play Sun City'. Now we are saying, in Tel Aviv, Netanya, Ashkelon or Ariel, we won't play music, accept awards, attend exhibitions, festivals or conferences, run masterclasses or workshops," it says in the statement. Artists for Palestine UK also pointed out that the Palestine cultural institutions also suffered from the conflict, which deprived its cultural workers from free movement.
Artists for Palestine UK launched only 5 days ago, joining already established movements, including the Palestinian Campaign for the Academic and Cultural Boycott of Israel (PACBI), a part of the Boycott, Divestment, and Sanctions (BDS). The latter was founded as a response to "Brand Israel", PR campaign promoting Israel's image in the world. An anti-boycott campaign was also launched, under the name of Challenging Double Standards, aiming to seize the cultural boycott of Israel.
For all the latest news from the art world, sign up for My Widewalls!