Throughout art history, there has been this mythos that being an artist and being a parent are incompatible, as art demands solitude and focus, outside the parameters of "normal" life. Archetypical artists are expected to be shamans, enfants terrible, wild and untamable - cast in the mold of being consumed by painting and loneliness, living and working in mystical isolation, or simply neglecting their families.
The current exhibition at The Landing challenges the cultural mythology surrounding the subject. Titled New Iconography: Artists Raising Children, the exhibition examines artists' responses to parenthood, investigating and critiquing existing cultural dogma.
The show brings together works by artists for whom becoming a parent constitutes an inflection point, one that stimulates a specific work or an entire body of work - Eleanor Antin, Edgar Arceneaux, JB Blunk, Matt Bollinger, Patty Chang, Harry Dodge, Tony de los Reyes, Amir Fallah, Victoria Fu, Daniel Gerwin, Julian Hoeber, Loie Hollowell, Paul McCarthy, Rebecca Niederlander, Catherine Opie, Umar Rashid, Heather Rasmussen, Matt Rich, Alison Saar, and Amanda Valdez.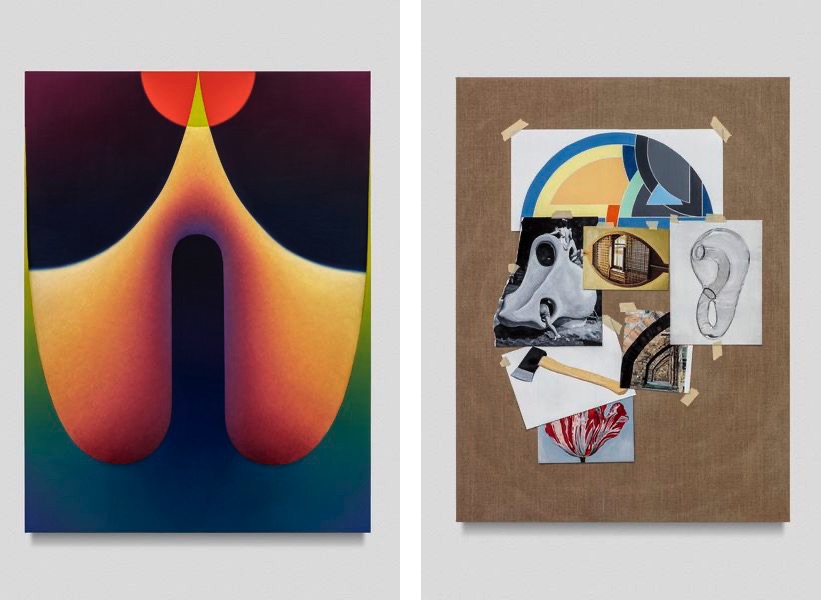 Art and Parenthood
The works by artists on view at The Landing are a testament that parenthood does not function as an obstacle to making art, but can be an additional material to be mined. For these artists, the arrival of children and the complexities of raising them have influenced their development in subject matter, materiality, visual language, or touch.
Artists on view inhabit a wide range of career stages, both those who already enjoy commercial success and critical acclaim and those whose work has yet to be widely recognized. Their domestic circumstances also vary, from those being the family's primary wage earner, to not having a partner involved, or to having a partner who works a full-time job.
The exhibition also addresses the fluidity of family structure, encouraging a new discourse that engages both fathers and mothers as primary caretakers in a wide array of family configurations.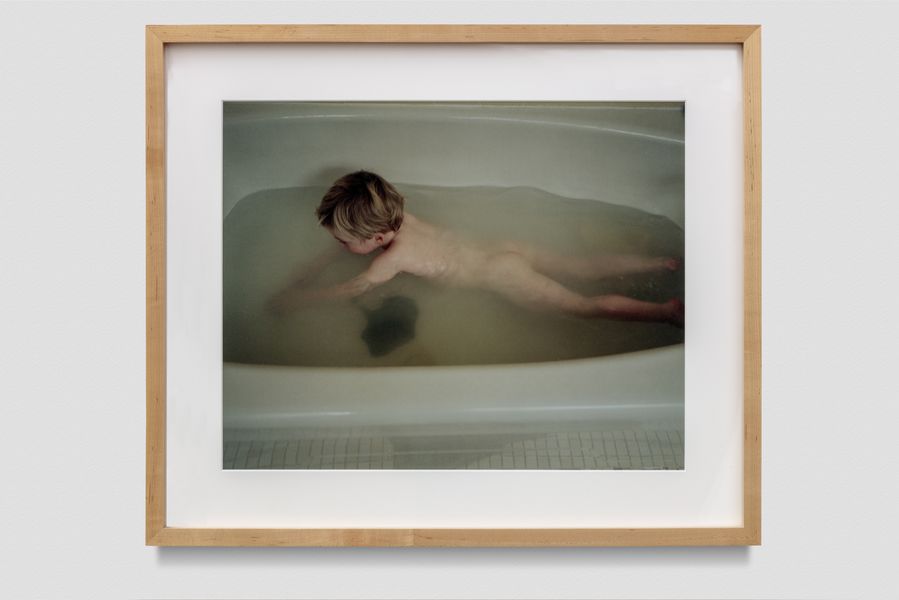 Works on View
The exhibition explores parenthood from a range of aspects. Some artists examine family by considering their role as children rather than as parents, such as Eleanor Antin in her groundbreaking work of feminist art, Domestic Peace (1971-72), looking at her relationship with her mother through excerpts of their conversations.
Others reflect their parental role in their art, like Paul McCarthy whose canonical Family Tyranny/Cultural Soup (1987) incarnates his dark fears of patriarchal authority by personifying them himself, or Patty Chang's quilt Things I Am Scared Of (2018) that transforms a household icon of comfort into a repository of her maternal anxieties.
Some explore day-to-day life with children: Harry Dodge's video Big Bang (Song of the Cosmic Hobo) (2016) is inspired by a home movie of his son wearing a homemade robot costume. Artists also deal with politics, addressing the world their children will inherit, such as Catherine Opie with her Purple Finger (2005) which asserts the importance of electoral participation as one of the means of protecting one's children's future.
Artists are also exploring the physicality of becoming a parent: Loie Hollowell in Point of Entry (blood-orange moon over orange sac) (2017) considers sexuality and pregnancy as bases for visual abstraction, for instance.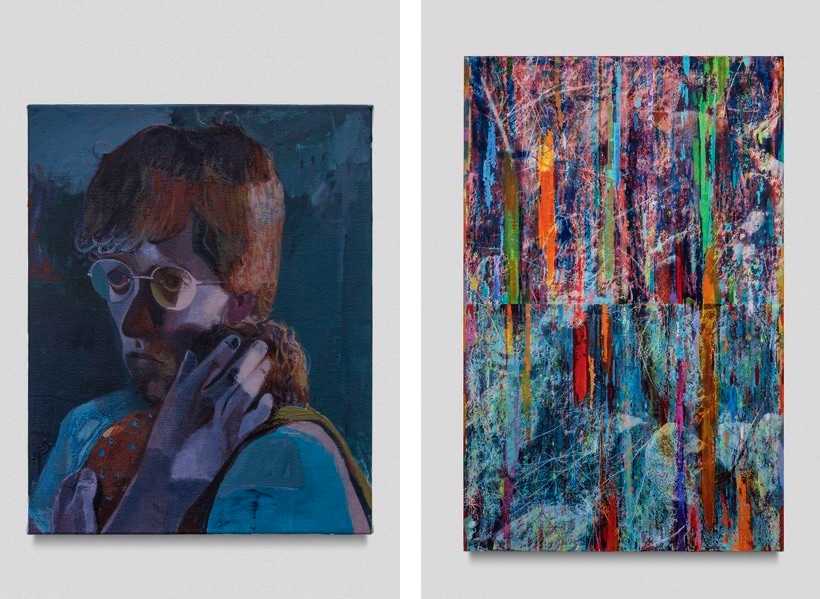 Artists Raising Children at The Landing
Curated by Daniel Gerwin, the exhibition New Iconography: Artists Raising Children will be on view at The Landing in Los Angeles until May 8th, 2021. The exhibition is on view by appointment only.
Featured images: New Iconography: Artists Raising Children, Installation views at The Landing, 2021. Photography: Charles White / JWPictures.com.