The global pandemic has put the art world to a halt, forcing the galleries and museums across the world to temporarily close their physical spaces. This October, Artrust reopened its gallery doors, marking a new beginning with a captivating group show.
Titled 20+20 = Quarantena. Our artists in the pandemic year, the exhibition brings together 40 works by Andrea Ravo Mattoni, Aymone Poletti, Raul and Sirinat Kasikam, including several pieces created during the lockdown months.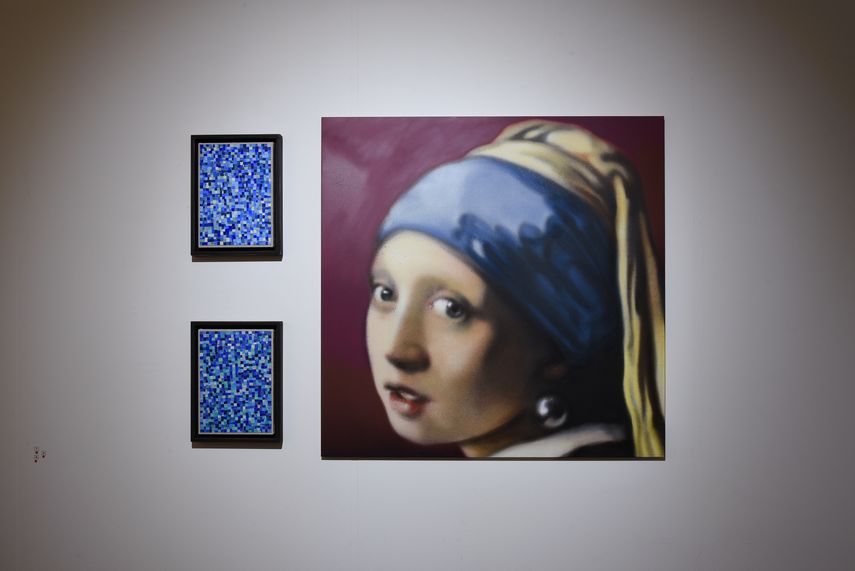 20+20 = Quarantena
The first exhibition at Artrust since the pandemic forced them to close their doors, 20+20 = Quarantena brings together 40 works of art, mostly created during the months of quarantine.
Describing the exhibition as the new beginning in many ways, Director of Artrust Patrizia Cattaneo Moresi expressed her appreciation for sharing it with the artists the gallery has worked with in the past.
In fact, it positions our artists at the heart of the artistic and curatorial discourse, exploring how they dealt with this exceptional situation by making art, the answers their art gave them so as to communicate it, understand it and why not, exorcise it.
Each of the artists has reckoned with the situation we are currently in in their unique visual language. From the great classics spray-painted by Ravo, to the elegant engravings by Aymone Poletti, from Raul's instinctive symbols to Sirinat Kasikam's meditative compositions, the show brings a truly varied and inspiring experience.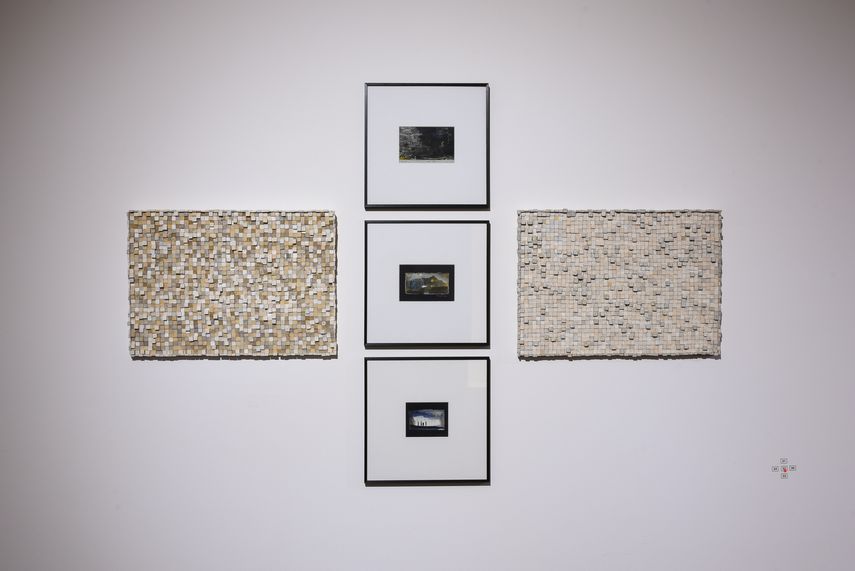 Exhibiting Artists
An Italian-Swiss artist, Andrea Ravo Mattoni is best known for his large spray-painted murals that replicate the masterpieces of classical art. He first rose to prominence in 2016 with his artistic project "Recovering classicism in the contemporary," recreating great classic masterworks on the street and making them accessible to everyone.
A Lugano-born artist and curator, Aymone Poletti recalls the memories and suggestions of her past in intimate artworks that float between dream and abstraction. Her works invite the viewer to discover a time imprint of something that no longer exists.
An artist born in Pescara, Raul draws inspiration from his changing surroundings, from music and art to places and encounters, translating these sensations into primordial signs and symbols. His works are characterized by instinct, speed, color, emotional dirtying and passionate streaks.
A self-taught Swiss-Thai artist born in Germany, Sirinat Kasikam is best known for meditative compositions of shapes and colors, created with simple materials such as paper and colored pencils. Her themes of interest are relationships, limitations, boundaries and changes in society.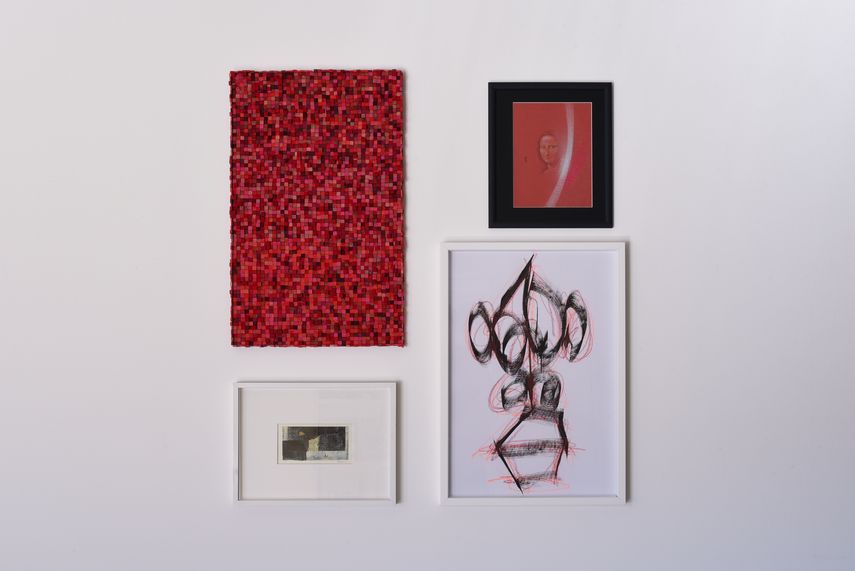 A Group Show at Artrust
The exhibition 20+20 = Quarantena. Our artists in the pandemic year will be on view at Artrust in Melano, Switzerland until December 18, 2020.
Featured image: Raul's room. A series of self-portraits inspired by George Michael. © Artrust SA.