Liz Powers, advocate for the homeless and disabled, and a successful entrepreneur, decided to start a benefit corporation which provides a great way to help the disadvantaged individuals. Artlifting is a new startup focusing on selling artwork created by the homeless and disabled. The benefit corporation provides a unique opportunity for the destitute and the less fortunate people to actually make a living and get back on their feet. By creating an online marketplace, ArtLifting recently raised a 1.1 million seed round from Toms Shoes founder Blake Mycoskie, author and entrepreneur Eric Ries, angel investor Joanne Wilson and others. Recently, we've covered the story of project 256 which provides aid to the homeless through street art, and campaigns like these keep providing the much necessary help to those in need. Even though ArtLifting is not a charity foundation, and clearly is a for-profit campaign, it offers direct aid to the artists in need. Having an artsy iPhone case may be a common thing nowadays, but having one which contains a backstory as dramatic and impacting as the one being sold on ArtLifting is a completely different thing.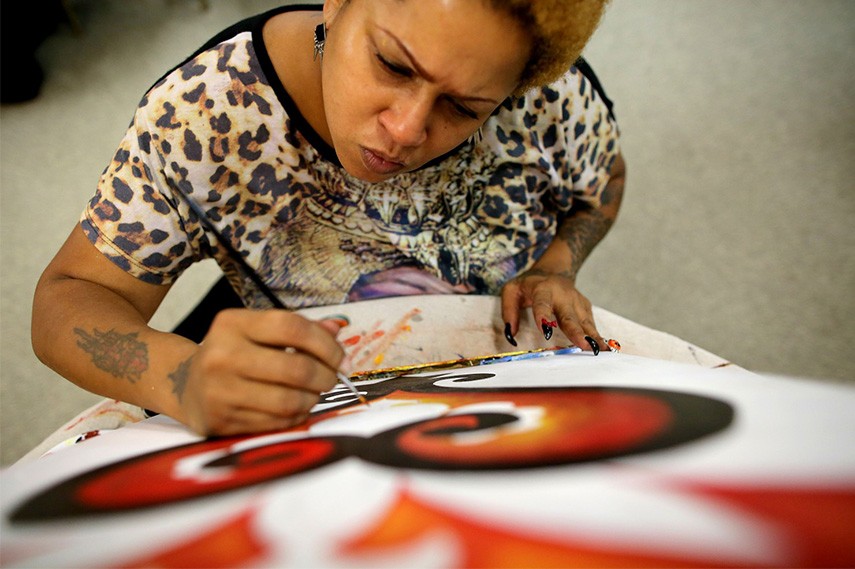 ArtLifting Lifting Spirits and Bringing People back on their Feet
Ever since she was 18, Liz Powers has been involved with helping out the homeless and disabled in Boston. After running art programs in women's shelters for nine years, Powers, alongside of her brother Spencer, Kelly McKenna and Stephanie Wright, formed the campaign entitled ArtLifting. Realizing these abandoned individuals had an abundance of talent, but no real way of sharing their work and art with the world, ArtLifting came as a much needed enabling platform. The initial project was staggering. During the first week, the first four artists earned thousands of dollars and were being brought to the center of attention in interviews and various reports, providing them with a life-changing experience. As the represented artists stated, this project enabled them to feel like they're doing something positive, making a big difference in their lives. The artists feel empowered and confident, this results in a domino effect which influences every aspect of their lives, thus helping them get back on their feet and pursue the dreams they thought were unreachable so far. Many of the members suffer from mental illnesses or come from a harsh background, and the sense of validation and acceptance is invaluable to them.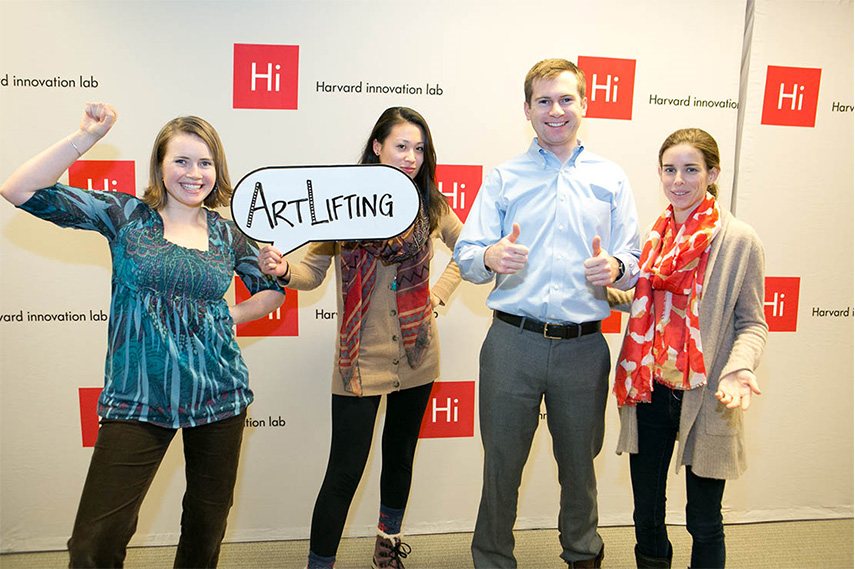 With the Art World Taking over the Internet, why is ArtLifting Unique?
With more than 300 online ventures launched in the recent years, the art world is definitely shifting towards the Internet. From data to social communities, various art-buying platforms to auctions, transaction programs to B2B art platform, a plethora of different art-related campaigns have been launched. According to some researches, 75% of art collectors base their purchases on digital images and online platforms before seeing the artwork in person. Online art marketplaces and various digital platforms are on the rise. But, ArtLifting is more than just a profit-chasing company. 55% of the profit of every sale goes back directly to the artist. As one of the founders said, it is a perfect intersection of profit and purpose. Five of the original group of people selling their creations on ArtLifting are no longer homeless, and ten have been selected to exhibit their work at the Museum of Fine Arts in Boston.
Celebrating the Talent of the Less Fortunate
People in the campaign don't want pity or handouts, they just wish for a chance to express themselves and share their talent with others. ArtLifting focuses on their strengths and talent, celebrating the positive side of their story, providing them with energy and the much needed hope. Not functioning as a charity, but rather a middleman for people earning their income, the site features around 800 pieces from 51 artists across North America with plans to expand into several other markets by the end of 2016. For more information about the available artwork or how to help the project, go to artlifting.com
Share your thoughts on this and other news with us on our facebook page
Sign up for free to My Widewalls, and stay updated with the latest art projects and campaigns!
All images used for illustrative purposes only