In order to expand the artistic platform on the Côte d'Azur, artmonte-carlo is now returning for a second edition. Taking place between April 29th and April 30th, 2017, the fair aims to pay homage to the requirement of the region's numerous collectors and art enthusiasts. Inspired by gallery owners and art collectors who have experienced artgenève, the fair will present contemporary art, modern art and contemporary design, further strengthening the ties between Geneva and Monaco.
This year, the fair will welcome 37 art galleries, 23 design galleries and 14 art institutions and art spaces. The collection will be further enhanced with a non-commercial exhibition program of the highest level, aiming to open up dialogues between different participants within the art world. Curated by Mohammed Salemy, the non-commercial exhibition program will include an exposition This Is The Sea on a yacht in Monaco harbor. Inspired by Hito Steyerl's video Liquidity Inc, the show will explore several metaphoric imports of the concept of the sea. Presenting a rich program that brings a unique configuration of diversity, the fair distinguishes itself from the big conventional art fairs by its size and concept.
To find out more about the second edition of artmonte-carlo, we've had a chat with the fair's director Thomas Hug. In an exclusive Widewalls interview, he discusses his experience of running artgenève and artmonte-carlo alike, the exhibitors of this year's edition, the program, future plans and projects, and much more.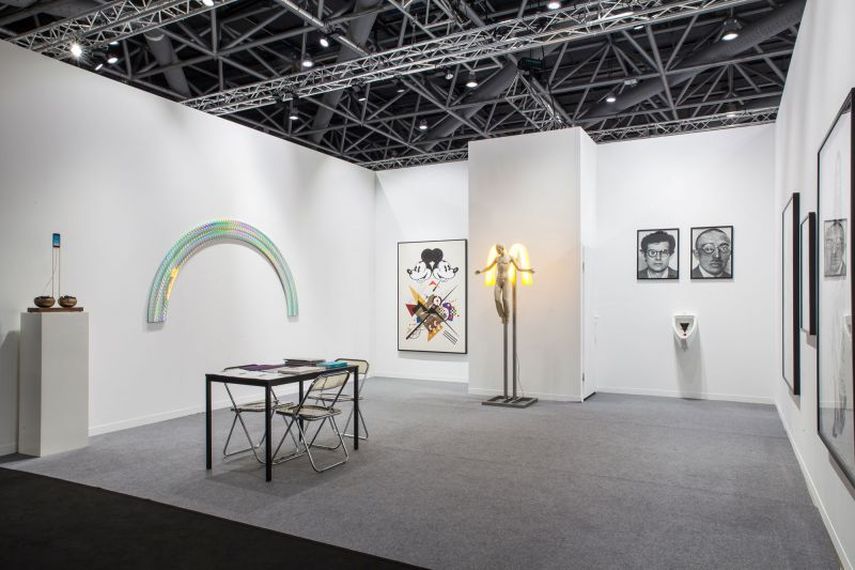 The Second Edition of artmonte-carlo
Widewalls: You initially studied musicology and piano, yet you are now the Director of artgenève and artmonte-carlo. How and why did you transition to the art world?
Thomas Hug: With the age of 20, I left my hometown Geneva and went to Berlin, to finish my studies in music. The National Library of Berlin had rare unknown manuscripts of classical music and I was interested in editing them. In Berlin, I began to enjoy a lot the energic social art life. It was for me really refreshing and of another dynamic to be in contact with living artists: I was during all my studies confronted to history! With a friend, we decided to open COMA-Centre for Opinions in Music and Art. He was in charge of the artist programme and myself for the performance and music programme. We immediately started to participate in important art fairs like Frieze or Art Basel Miami.
Widewalls: After several years of successfully running artgenève, you have created a second salon of contemporary art in Monte Carlo. What motivated this decision?
TH: Galleries participating at the fair in Geneva as well as collectors knowing artgenèvesuggest me that our concept of « Salon d'art », a refined and small art fair of high quality with a strong institutional programme could be the right idea for the French Riviera too. We then heard that the Grimaldi Forum in Monaco and the Principality was looking to developp a serious international art fair. They have accepted our proposal.
Widewalls: Artmonte-carlo is coming back for the second year around, what has changed since the last year? Are there some highlights you would like to mention?
TH: We were glad to start the first artmonte-carlo with a strong programme of galleries.This year's programme is even better, with for example the participation of Gagosian, Marian Goodman or Chantal Crousel. We also have many more international art collectors coming to Monaco this year.
We will launch a new section dedicated to design. We offer a design show, Objects my friends, curated by Martine Bedin and gathering objects by 20 renowned design galleries like Patrick Seguin, François Laffanour or David Gill.
This year we will also display the magnificent Esplanade of the Grimaldi Forum with one of the famous inflatable structures by architect Hans-Walter Müller. This pavilion will host performances and a concert of Philipp Glass piano music.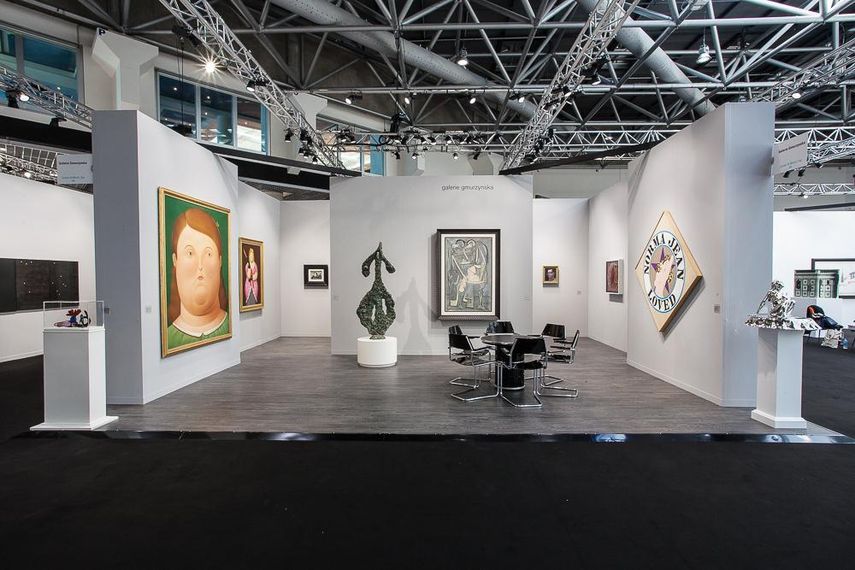 The Exhibition Program
Widewalls: Design has been given a unique presence with a show titled Objects, My Friends curated by Martine Bedin. Could you tell us more about the concept of this exhibition?
TH: Objects, my friends is an exhibition of furniture and objects made with care, objects produced in small quantity, boldly escaping from fashion and market laws, and loaded with a great poetry. Created by architects, designers or artists, all attached to beauty. Those objects ask the question of their status: Art objects? Everyday objects? Both?
The twenty galleries come from France, Germany, London, and many from Italy which is not far, thanks to the precious help of Franco Raggi. A presence of designers and "orphan" artists as well, who will come and share their work with the public.
Widewalls: This year's edition will further be enhanced by a non-commercial exhibition program. What will this section bring and why do you think it is important to include it within the fair?
TH: I think it is really important for an art fair to articulate the dialogue between the art market world and the institutional world. It really is a singularity of both artgenève and artmonte-carlo to present such an important institutional programme. It is also a bilateral system: With the gallery programme we bring to the French riviera an international offer to the art lovers and collectors of this region. With the not-for-profit exhibitions, our aim is to present the regional artistic activity to the international visitors coming to the Salon. Artgenève was this year considered.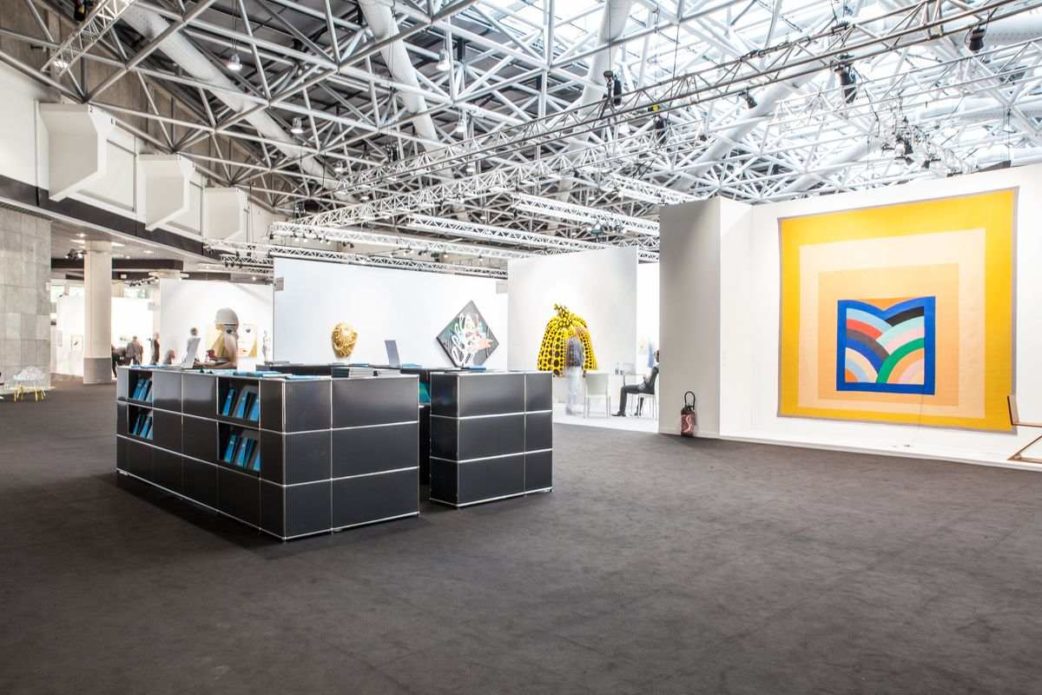 The Future of the Fair
Widewalls: Could you tell us more about the art scene in Monaco and how do you think artmonte-carlo will contribute to its further development?
TH: artmonte-carlo is not only for Monaco. Just as artgenève has become the art fair for the French speaking part of Switzerland with a complementary concept to the magistral Art Basel, artmonte-carlo should develop as the art fair for the Cote d'Azur and propose an alternative to the Fiac in Paris.
Widewalls: How do you see the concept of artmonte-carlo develop in the future under your guidance?
TH: I wish we can keep in the future the same quality we have reached promptly and raise it since we will not increase the quantity of contemporary and modern galleries. In terms of visitors, we are still at the very beginning but I am sure that it will develop if we can continue to propose an attractive VIP and institutional programme. So I wish to develop this aspect of the show in the public space of the Principality too.
I also have a new initiative: They are different important art events in the European calendar of April and I think it would be interesting to offer to the collectors coming also from outside Europe the possibility of a multi-stop trip. This year we offer the possibility to some VIPs to travel from Berlin to Monaco thanks our partnership with TAG aviation.
Featured image: Thomas Hug. All images courtesy of artmonte-carlo.