Looking for a career in arts journalism? Well you've come to the right place cause we happen to be in that line of work and we have a few tips we would like to share. In a way, arts journalists have to be the best of two worlds. They have to have passion for arts but also have to be hard core professionals in the journalistic department. They have to get the right information and pass it on both proficiently and on time. Grammar and proofreading have to be superb in order to be taken seriously by the audience and the notions of reliability and trust must be achieved. Aside from the basic journalistic principles there are plenty of things that are specific for this journalism field so here are a few tips and pointers for the young and upcoming journalists and students.
Arts Journalism Roots and Resources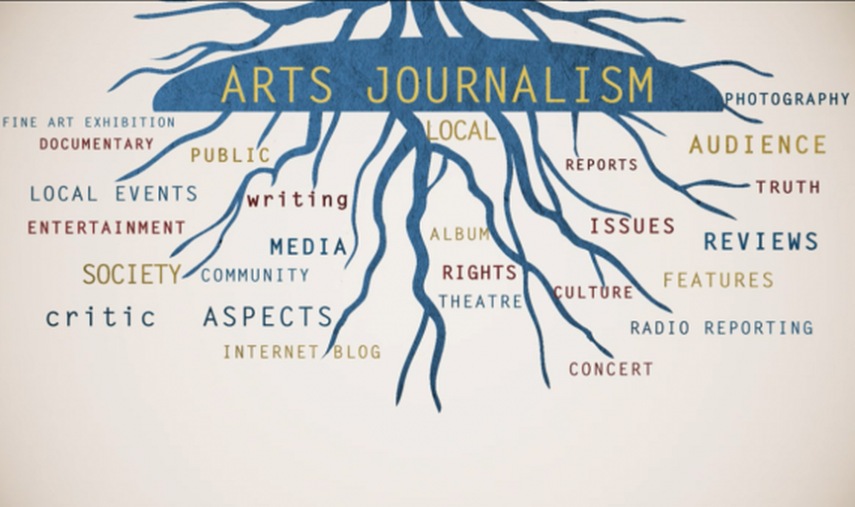 What is Arts Journalism?
Arts journalism is a branch of journalism concerned with the reporting and discussion of the many forms of arts. This particular branch of journalism doesn't limit itself to the realm of visual arts, but since this is Contemporary art recourse we'll be focusing more closely on challenges of covering this particular field. Primarily, arts journalists have to be able to notice an artwork or an art professional that deserves to be talked about and provide the basic data about them - information such as where the artwork can be bought, found, or viewed and the factual description of the work is the starting point. A set of adjectives appearing to set forth an opinion about the work is also desirable. But don't be too judgmental, you must let readers form their own judgments and collectors make their choice. Remember, you are not a critic. Detailed analysis of an artwork is necessary for arts criticism but journalism deal with news and factual reportage of events in the community and its participants.
I Note Journalism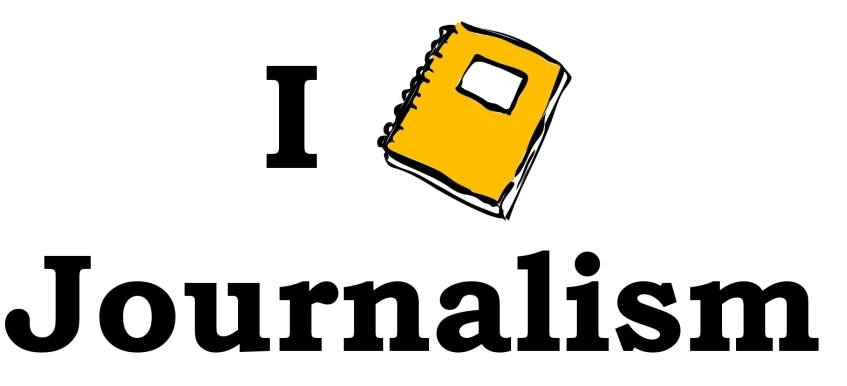 Getting into Contact
Every artist has a story to tell and it's your job to help them tell it. Fast growth and massive expansion of the electronic media has significantly changed the world of journalism and arts reporting is not an exception. You can learn plenty of things by visiting websites of artists and galleries and their social media pages. The availability of information and news on the web brought up the question of whether we even need traditional media anymore. But rather than fighting against the technology it's better to embrace it and make the most of it. The majority of artists today can be found and contacted through emails and Facebook and Twitter accounts. Photographs can be sent by emails if they are not already displayed all over the net. Interviews can be recorded through Skype. The truth is that the development of technology has made media work a lot easier than it was before, so it's up to the eager up-and-coming arts journalist to use these advantages and get the job done. Don't be shy! Browse the net, contact galleries and international artists and make your content better than ever. You'll be surprised how many people are more than willing to help you out in making a story. Everybody wants their voice to be heard, so give them the opportunity to share their thoughts. It's a lot more fun than just rewriting press releases and media announcements. Internet can be quite helpful but nothing can replace the face-to-face conversation. For a journalist it's important to spend time inside galleries and studios, auction houses and so on. Time spent with artists and other community members, regardless of whether they are famous or not will equip you with the valuable know-how and a diversity of exceptional stories that deserve to be made public. Also don't underestimate your fellow arts journalists. They probably have a thing or two to teach you, especially if they've been working for a while. Stay in touch with everyone you meet and make sure to thank them for the time they've invested in you.
Follow the News and Learn Exceptional Stories
Finishing Touches of Arts Journalism - Keep your New Audience Interested
It seems that there are two important things you need to remember. Always keep your information true and your contacts happy. Take time to recheck the articles as many times as you must to make sure you've got the right info. Otherwise you will lose the trust of both your audience and your contacts. Speaking of your contacts, don't forget them once the article is done. Keep up with what they do and if they reach out to you again give them the attention they deserve. Finally if you're covering visual arts (as we do) use a lot of pictures. Just remember to credit the artist and the provider of the images. Thank everyone for their help, it's the least you can do. Now go on and dig up! That journalistic masterpiece won't write itself, will it?
Before you start writing about art, read about it for FREE! Sign up for My Widewalls!
Featured images: Journalism -inspired Graffiti, courtesy of globalhealth and What's Your Story Printed on an Old Typewriter, courtesy of grow3.com
Images for illustrative purposes only.