We live in an era of instant and constant communication. Even when we are not willfully engaged something is communicated to us through campaign adds on billboards and posters in the streets or adds on the pages of our favourite magazines. Exchanging written messages everyday through varios mobile apps, e-mails and the "good old" sms, we don't stop to think much about the appearance of a simple thing they're made of - letters. That's not the case with Luca Barcellona, an Italian artist from Milan, who dedicated his artistic career to letters, approaching them from such different artistic points as graffiti and the sophisticated art of calligraphy. Educated as a graphic designer and experienced in street art, typography and calligraphy, Luca Barcellona prefers to be known as a craftsman. With his own studio in Milan, a clothing brand entitled Luca Barcellona Gold Series and his own publishing house, his artwork has been exhibited in major cities worldwide.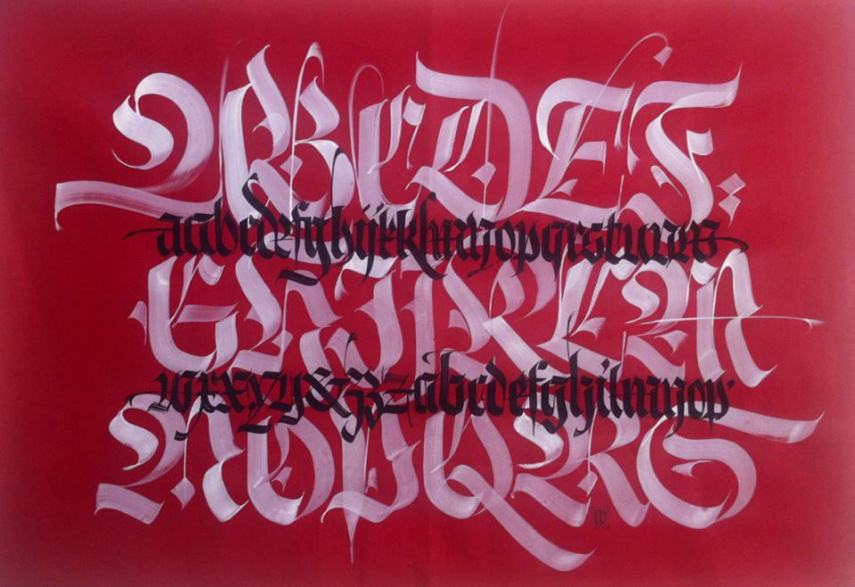 Luca Barcellona's Calligraphy Works
Luca Barcellona sees writting as strictly connected with the message it defines.This means that there is a writing style for every word or message he wants to convey. The works he exhibits at Artstübli Gallery in Basel show his amazing skill in doing this. The style of Barcellona's lettering is based on various influences, but Medieval Latin manuscripts and traditonal Asian writting are the what comes to mind at first glance. The shapes of his letters are mostly of western provenience, but the colours in his works: black, white and red with a golden detail here and there, and the way he arranges the letters are reminiscent of ancient Chinese and Japanese masters (Usugrow is another contemporary artist inspired by traditional Japan) . As important as the lettering itself is the paper they are written on, because the spaces between the letters and their "background" contribute equally to the overall visual experience they provide. Looking at the works, we may try or read the message that Luca Barcellona left in each of them, but we can also just enjoy them as we would a painting.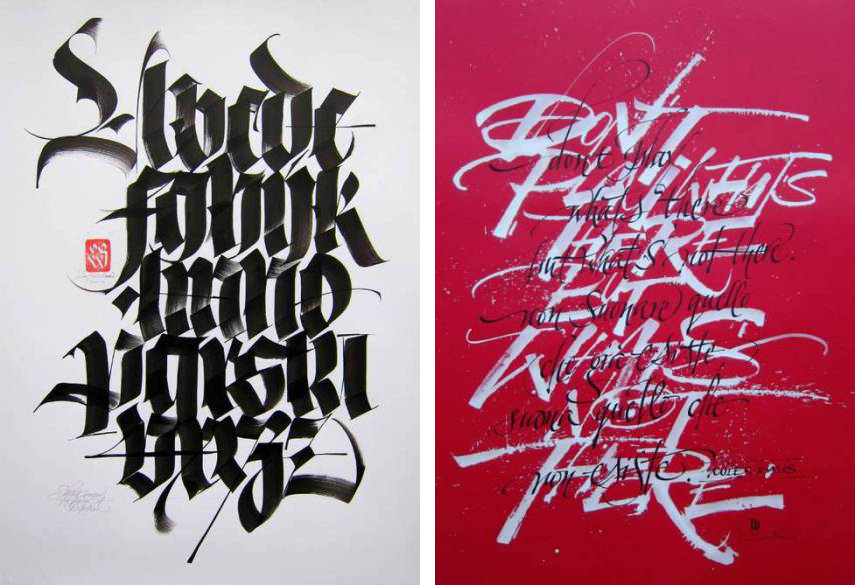 Take Your Passion Seriously: Barcellona and Letters
Luca Barcellona's fascination with the art of letters began at an early age. While drivig in a car with his mother as a boy they used to play a game of recognising and reading the shop signs. After that he began to notice lettering everywhere: from intros of cartoons to packaging of candy, and started to copy it and draw in his own style. At first he applied his passion to graffiti writing and tagging, an then he became interested in calligraphy. He took clases in calligraphy at Associazione Calligrafica Italiana, where he now teaches the new enthusiasts interested in the technique. Lettering coincides with every field Barcellona has worked in: clothing graphics, logotypes, magazine illustrations, book and album covers. Recently he published his first monographic book, Take Your Pleasure Seriously.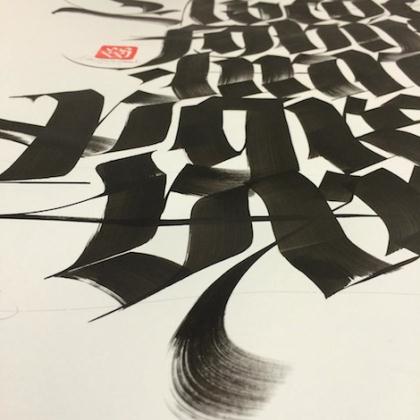 Luca Barcellona in Artstübli Gallery
A crossing of street art culture with the skill of the old masters, a merging of passion for calligraphy and contemporary culture is what the visitors may expect at the Calligraphy & Lettering Arts exhibition of Luca Barcellona's works in Artstübli Gallery in Basel, Switzeland. His works are a blend of freedom and modernity with tradition: done by hand, at times in combination with modern tehnology. As the artist prefers to begin with a handwritten layout trying out different papers and tools, he uses the computer to speed up the process of trying different colours and layouts, taking the best of both worlds, but leaving the studio with his hands dirty.
Calligraphy & Lettering Arts of Luca Barcellona in Basel's Artstübli Gallery opens on March 26st and lasts till April 18th.
Make sure you stay informed about more exciting shows and artists by signing up for My Widewalls!
L'efficacia dell'arte (Luca Barcellona & Dario Marchini) from Luca Barcellona on Vimeo.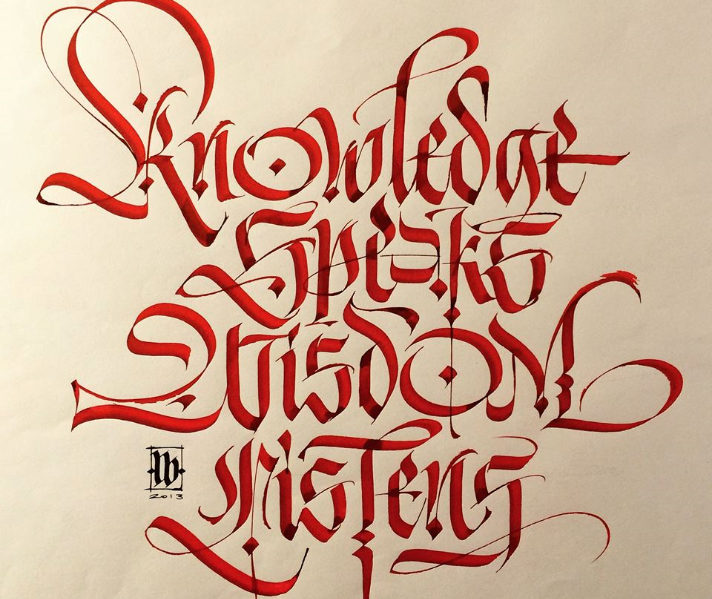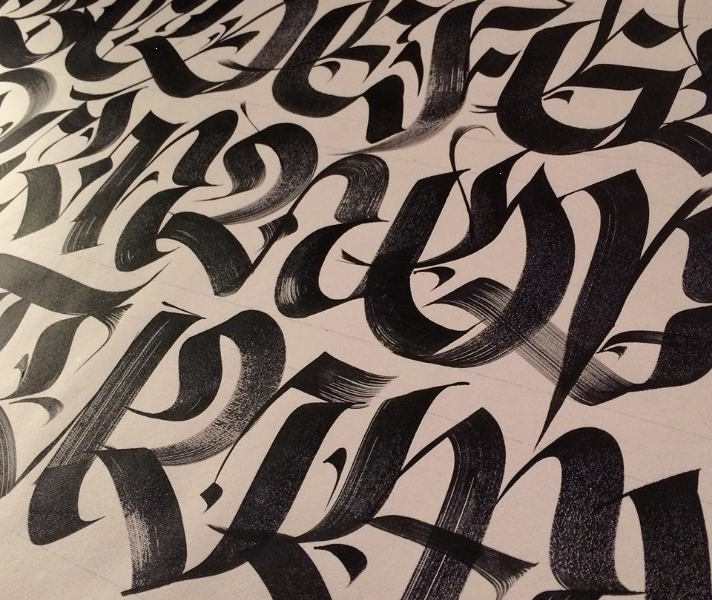 Featured image - Luca Barcellona, Calligraphy & Lettering Arts
All images courtesy of  Artstübli Gallery, Basel, Switzerland.