The term amorist is defined as "a devotee of love and especially sexual love" or "one who writes about romantic love". Simply titled Amorist, the latest Arusha Gallery group exhibition pays homage to the subject. The show will bring together nine contemporary artists whose work deals with themes relating to love, sexuality, and the tensions between personal and constructed femininity. Combining subtle and delicate explorations on paper and cloth and those of a more challenging nature as a means of interpreting the spaces between innocence and power, the gallery will welcome artists Julie Airey, Silvia Argiolas, Beatrice Brown, Juno Calypso, Kristian Evju, Tahnee Lonsdale, Elaine Speirs, Ilona Szalay, and Denise Zygadlo.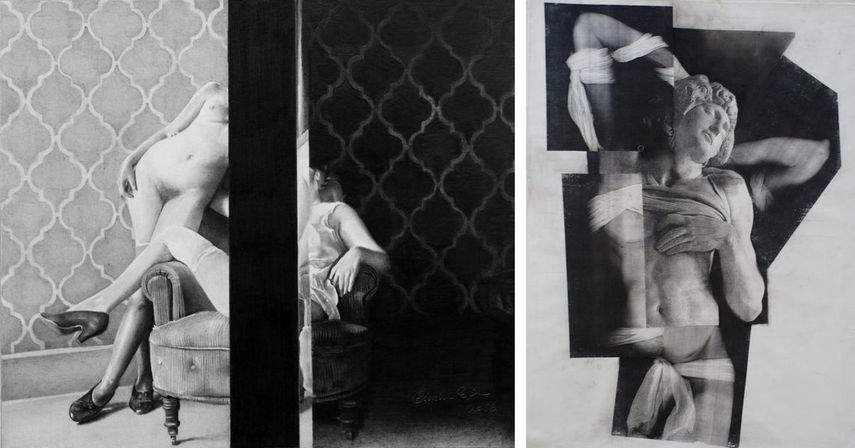 Lonsdale, Brown, Calypso, Argiolas and Szalay
Having an endless search at the heart of her work, Tahnee Lonsdale explores the reality of our existence - to love, to feel and to be part of something greater than herself. The work of Beatrice Brown is intuitive and emotive in a similar way, presenting a personal response to love, sexuality and trauma. Using herself as a staged fictional character in her striking photographs, Juno Calypso, on the other hand, has been reenacting the private life of a woman consumed by the labored construct of feminity carried out to the point of ritualized absurdity. Artists Silvia Argiolas and Ilona Szalay bring a more outlandish element into the show. While both of them draw upon tensions between power and surrender within an exploration of feminine sexuality, Argiolas blurs the boundaries between the playful and the grotesque, and Szalay explores our impulses to destroy and create.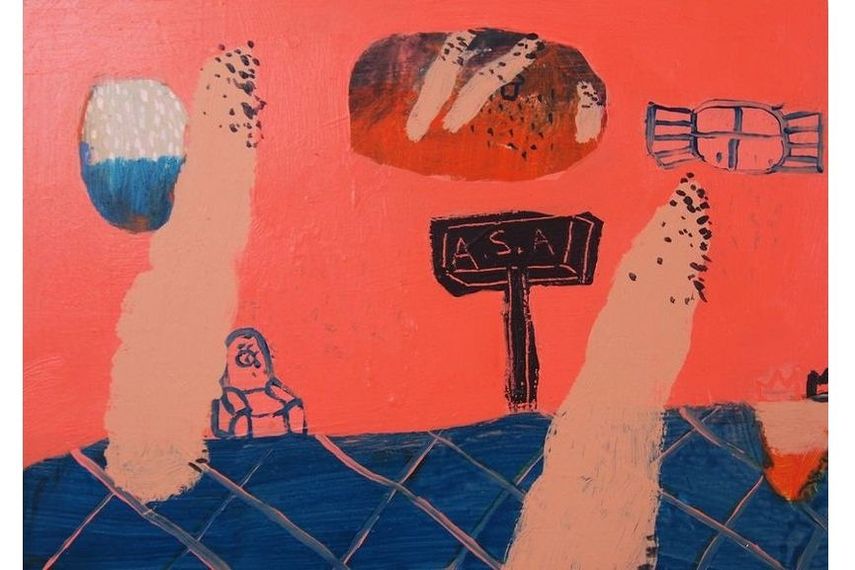 Airey, Speirs, Zygadlo and Evju
The issues of identity and the fragility of the human experience are central to the current practice of Julie Airey. Similarly allowing fragility to present itself at the forefront of her work, Elaine Speirs explores the transience between innocence and wisdom in her portraits of young girls. On the other hand, Denise Zygadlo abstracts the female form in her exploration of the relationship between the body and cloth, portraying both feminine beauty and their strength. Recontextualizing photographic material to the smallest detail, Kristian Evju references the reconstruction of a sense of self. His latest drawing titled Parisian Lounge approaches the female nude as a constructed fictional memoir, challenging the construction of the erotic nude in historical practices.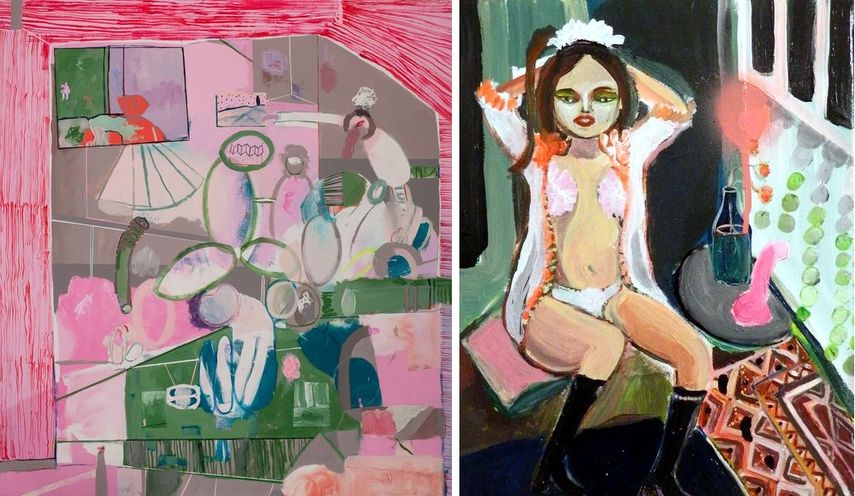 Arusha Gallery Group Show
With this latest exhibition that explores themes of devotion and tensions between love and sexuality through paintings, photography, and installation, Arusha Gallery in Edinburgh continues to show works that makes us feel things. The exhibition Amorist will be on view at the gallery from March 10th until March 30th, 2017. The private view will be held on Thursday, March 9th from 6 to 8pm.
Featured images: Juno Calypso - A Solitary Love Affair, 2016; Tahnee Lonsdale; Silvia Argiolas; Juno Calypso - The Fantasy Suite; Ilona Szalay. All images courtesy of Arusha Gallery.