A solo exhibition by Ashlynn Browning, the Raleigh, North Carolina artist, is presented by if ART Gallery. Browning has been collaborating with the gallery since 2010 and her new series, Building Blocks, is her fourth solo exhibition at if ART. An American artist is known for her geometric, abstract and intuitive painting, as well as her experimental approach to shapes and colors.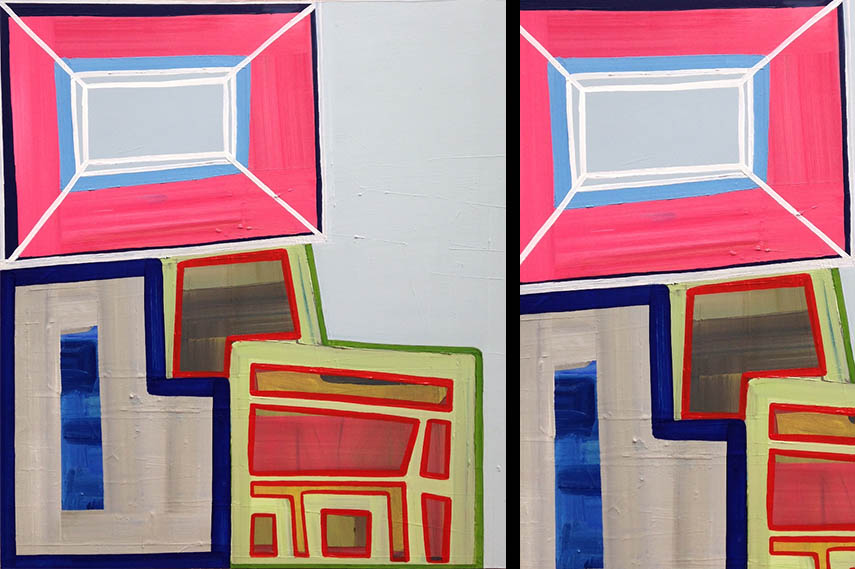 Ashlynn Browning – The Chaotic Order of Abstract Geometry
Ashlynn Browning is one of those artists you cannot easily put into a specifically labeled box. Her paintings are fresh and unusual, she plays with geometry in an experimental manner, and uses vibrant colors, easily distinguishable one from another. Since 2003, she has become interested in creating a sense of place instead of just the singular form. Thus, she began experimenting with multiple forms stacked and aligned in a non-linear manner and she has been investigating the relationships between them. Vivid colors are set against subdued colors, geometric shapes mixed with the more natural ones and the textures and patterns flirt with one another in an enticing composition that occupies her panels. Ashlynn Browning is known for her organic approach to painting, by layers that intertwine and, in the end, create a piece with mysterious origins. The final product is as elusive to the artist as it is to us, and that enigma is what gives her paintings life of their own.
Ashlynn Browning Exhibitions, Awards, and Abstraction
Ashlynn Browning, the North Carolina-based artist, is the master of playfully geometric art. Her abstract compositions have been crucial pieces of numerous exhibitions over the years and often compared to the works of Philip Guston, a New York school painter. Bereft of slickness, her works often include a delicate combining of shapes and formations to create a lopsided entity. In her new series, Building Blocks, the painter has used oil on panel, a surface perfectly suited for her layered, colorful images. With 20-odd solo exhibitions and over 40 group ones and numerous awards, including the first prize in Carolina's Got Art exhibition, Ashlynn Browning is truly one of the most valuable American abstract artists of today.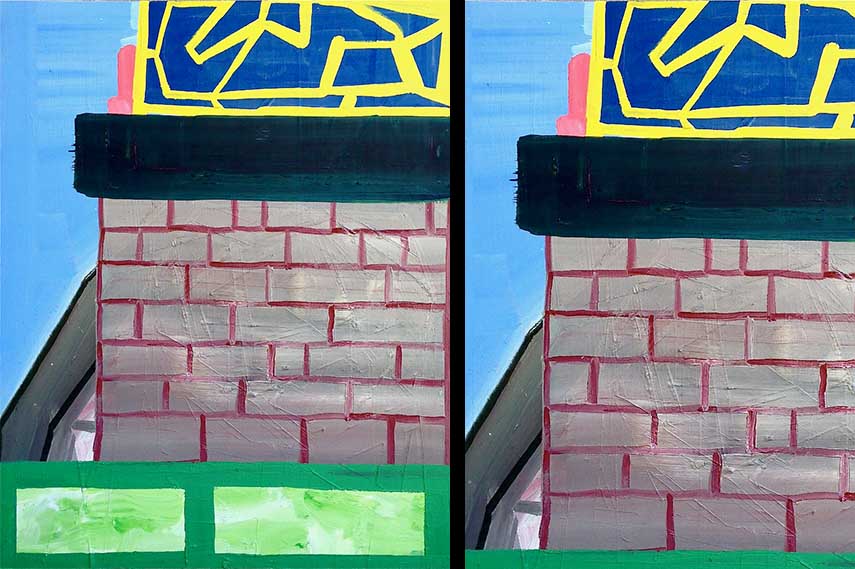 Ashlynn Browning Building Blocks Exhibition at if ART Gallery
Ashlynn Browning's exhibition is on view at if ART Gallery. Owned and operated by Wim Roefs, if ART is a South Carolina gallery showing contemporary art by artists from South Carolina, the rest of the United States and Europe. Building Blocks exhibition is on display from March 11th to April 2nd, 2016. The gallery is open weekdays from 11 AM to 7 PM, Saturdays from 11 AM to 5 PM and by appointment and is located at 1223 Lincoln St., Columbia, South Carolina. The only thing left to do is to put on your thinking cap, figure out the message behind Ashlynn Browning's abstract paintings, and enjoy this whimsical exhibition to the fullest. But bear in mind, the best art is the elusive art, that leaves the viewer perplexed and wondering about the ideas and the things that make the world go round. The best art is art which opens the doors of perception, and abstract paintings are definitely one of the ways of doing so.
All images courtesy of the gallery and the artist.
Featured image: Left: Ashlynn Browning- Bedrock, 2016 / Right: Ashlynn Browning- Bedrock, detail, 2016