The Asia Contemporary Art Show is held in Hong Kong during the two most important seasons for buying art: in the Spring during Hong Kong Arts Month, and in the Autumn, during the Fall art auction season. Founded by three art enthusiasts with more than 30 years of experience in the region, Mark Saunderson, Douwe Cramer and Sarah Benecke, it delivers a vibrant and diverse art experience for collectors and art buyers, in addition to providing great service and support for exhibitors from all around the world.
Coming for its 13th edition to the Conrad Hong Kong this Fall, The Asia Contemporary Art Show 2018 will bring together more than 80 galleries from Asia and the world, including up-and-coming and mid-career artists. The public will have an opportunity to see works in various media by artists from countries such as Myanmar, the United States, South Korea, Lebanon, Russia, China, Japan, Hong Kong and many others. As Show Director Mark Saunderson remarked:
Art is certainly happening right now in Hong Kong. This past Spring we saw record attendance and turnover at art fairs, and record-breaking auction results. The recent opening of the Tai Kwun, the restored Central Police Station compound, provides Hong Kong with a series of new art and performance venues allowing people to enjoy and explore art in heritage and contemporary environments right in the middle of Central.
Be sure not to miss this interesting and unique meeting place for artists, galleries, collectors and art enthusiasts.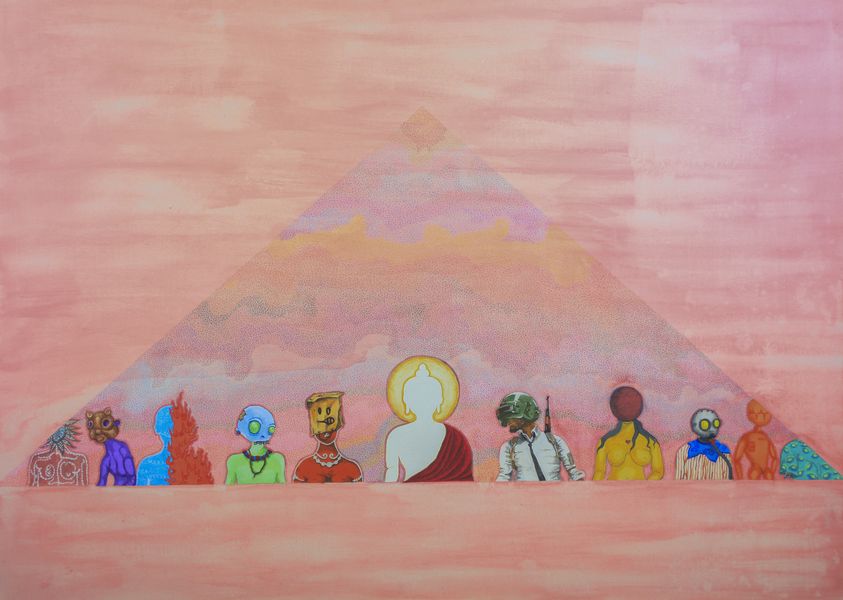 Asia Contemporary Art Show 2018 Exhibitors and Highlights
This Fall, the 2018 edition of Asia Contemporary Art Show will bring together more than 80 galleries from all over the world. Galleries will bring high-quality works in a range of media, from painting and scultpture to photography Be sure to check out booths by Accidental Art from Hong Kong, an unconventional platform dedicated to bringing art into everyone's daily lives; Gaga Gallery from South Korea, promoting contemporary art in Korea; I.T.V. Holz-Art Gallery from Austria, committed to exhibiting and promoting Contemporary Art; KINOSHO KIKAKU from Japan, focusing on discovering young and promising artists throughout the world; Singapore Art Garret Gallery from the United Kingdom, presenting newly discovered, emerging, established and eminent artists from Singapore and International art backgrounds; The Gallery Eumundi from Australia, with an established reputation for contemporary Australian Fine Art plus contemporary Indigenous Art with a strong body of ceramic artists and bronze sculptors; Yuan Gallery from Hong Kong, presenting artists range from the young and promising to recognized figures across Asia-Pacific; Ross & Santi from Taiwan, a collective formed this year by contemporary Taiwan artists Fang Chi Wei, Lin Huang Yen and Koyama Toshitaka; and Kambal Gallery from the Philippines, specializing in promoting the works of modern and contemporary Filipino artists whose works are already sought after; among others.
The List of Exhibitors
Participating Artists in Hong Kong
As Saunderson explains, it is the fair's mission "to curate and introduce a wide range of art and artists, both emerging and mid-career to our visitors, many never before seen at our Show."
Therefore, the audience will have an opportunity to see the work of Katherine Filice, an exciting emerging surrealist whose detailed drawings question the tension in human relationships and social systems; Aung Myint, one of the pioneers of performance and experimental art in Myanmar; Wang Liwei, an exciting young Chinese sculptor who works with leather to create dynamic figures; Nornor, a Tibetan artist who lets inspiration drive his creative process, and Ikumi Nakada, a Japanese artist who portrays children using delicate brushstrokes recreating memories of childhood and childish innocence.
Other highlights include works by the acclaimed Spanish surrealist Salvador Dali, but also Yuki Nara and Toshimitsu Imai from Japan, Kim Myeong Gon from South Korea, Chris Rivers from United Kingdom, Poon Kwing Wing from China, Shozo Shimamoto from Japan, Adeline Buenaventura from France, and Annemarie Ambrosoli from Austria, among others.
Aiming to reflect current trends in the contemporary art market, the 2018 edition of the fair will feature a special sector Intersections: South Korea and Artist Dialogues presented by Cask 88. The sector will present a wide array of artwork by over 70 artists from South Korea who highlight the fusion of influences from Confucian to Christian, and reflect popular culture as well as social issues that shape the country's contemporary art. Some of the artists presented as part of this sector are Seong Taejin, an established artist whose highly textured and brightly painted wood carvings are popular among collectors; Yoo Sun-Tai, renowned for a style of surreal three-dimensional paintings that have a meditative and poetic sense; and Han Kyu Wha, deriving his practice from images within everyday life; among others.
The Location of Asia Contemporary Art Show 2018
Practical Visitor Information
Asia Contemporary Art Show 2018 will take place at the Conrad Hong Kong, 40 - 43 floors from September 28th until October 1st, 2018. The UnionPay Private View by invitation only will be held on September 28th, from 3 to 5 p.m., while the UnionPay VIP Collectors Preview by invitation only will be held from 5 to 9 p.m.
The doors of the fair will be open from 1 to 8 p.m. on Saturday and Sunday and from 11 a.m. to 6 p.m. on Monday. The price of the tickets will be HK$270 (≈$34.4), admits two if purchased online; admits one if purchased at the door.
For more information, visit the official website of the fair.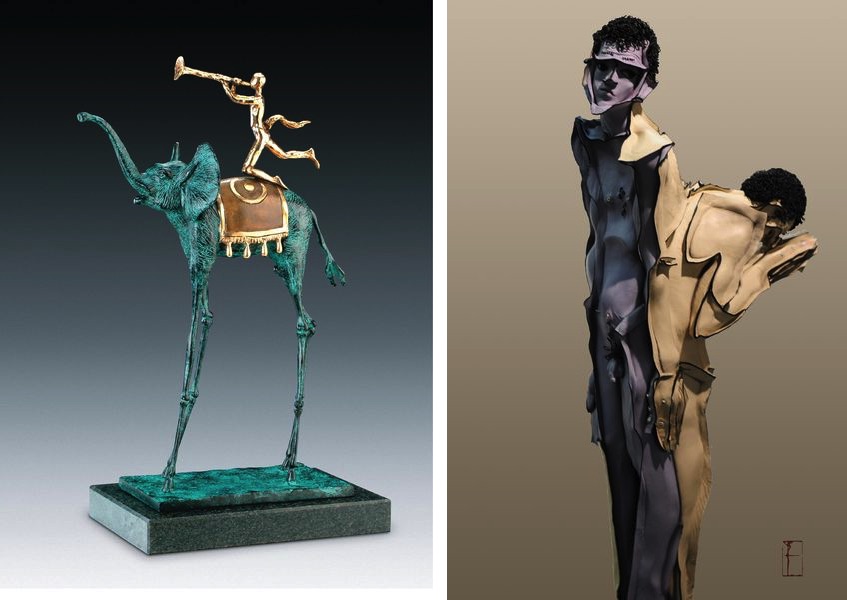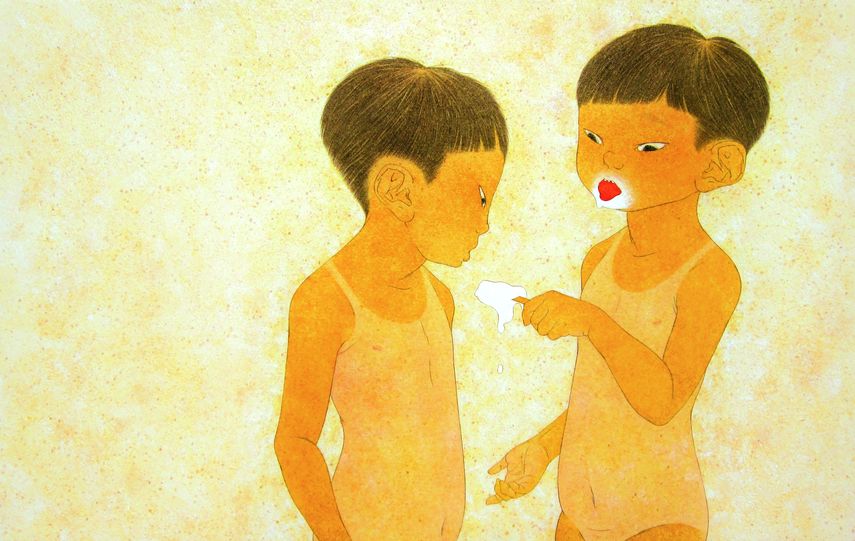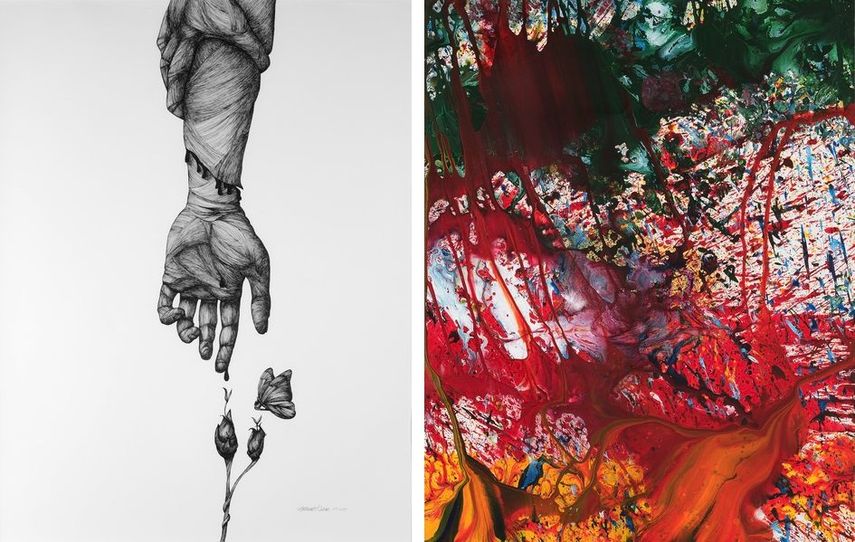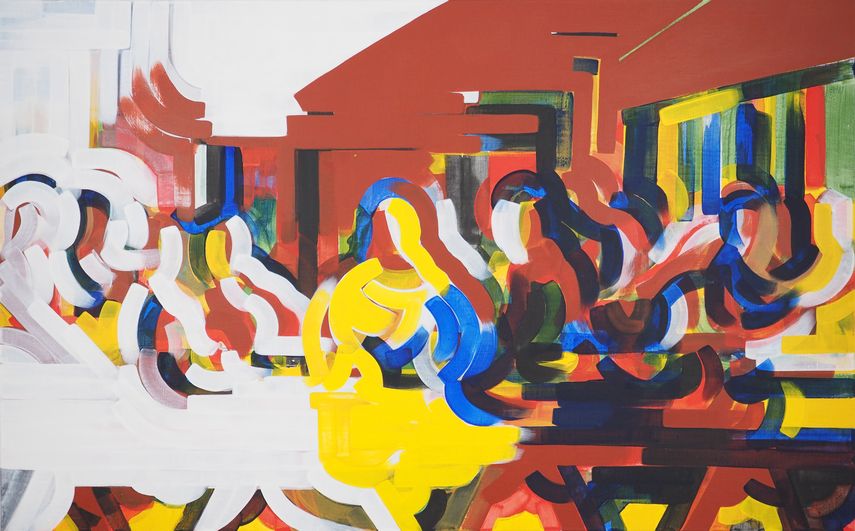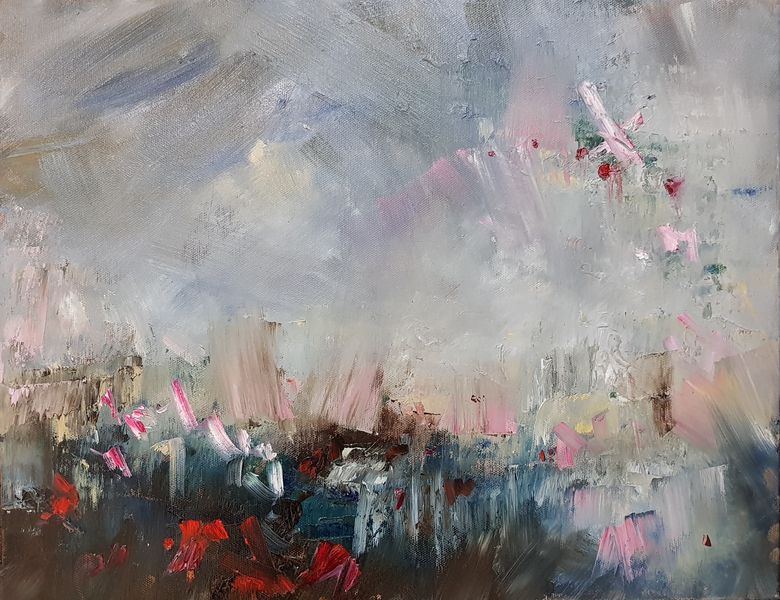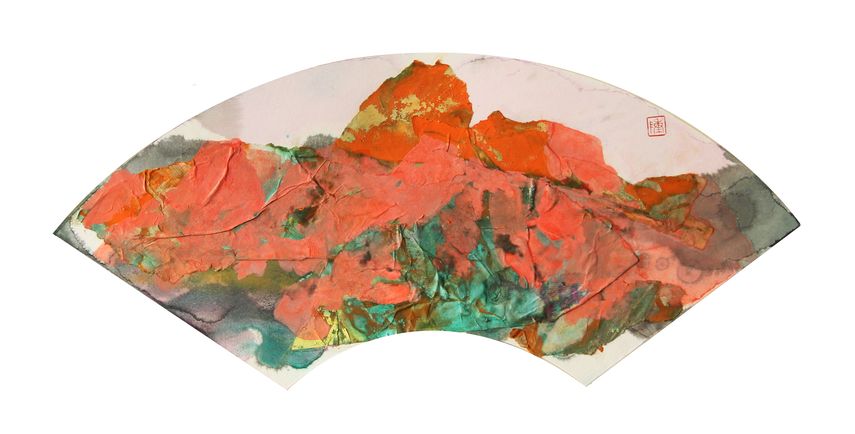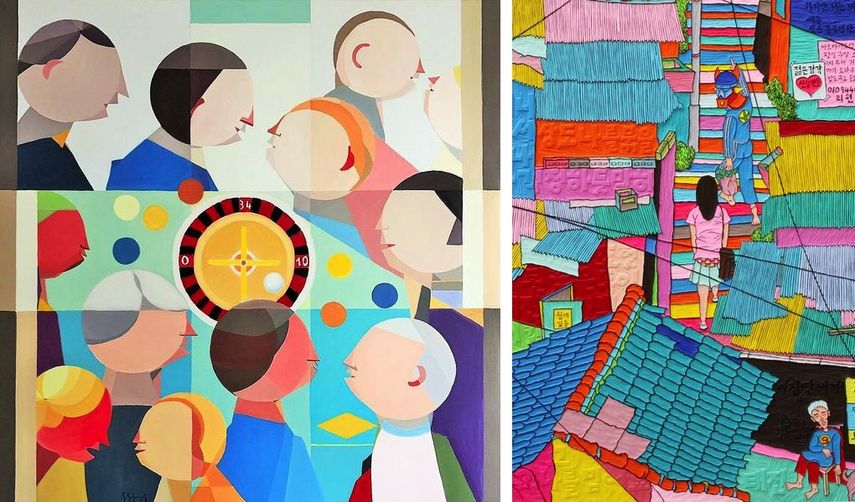 Featured images: Annemarie Ambrosoli - Hajime, I.T.V. Holz-Art Gallery, Austria, Room 4217; Wu Qiong - Fairy Tales in the Wind II, M T Gallery, China, Room 4308; Toshimitsu Imai - Autumn Riverside, Macey Sons, Hong Kong, Room 4226; Rovi Salegumba - Tabula Rasa, KAMBAL GALLERY, Philippines, Room 4008; Adeline Buenaventura - Hippo Ti Amo, Buenaventura Art Gallery, Thailand, Room 4319. All images courtesy of Asia Contemporary.