Europe's first boutique art fair devoted to contemporary Asian art, ASIA NOW returns to Paris once again to continue its exploration of emerging scenes and more established artists. Taking place between October 18th and October 22nd, 2017, ASIA NOW 2017 will bring together around thirty Asian and Western galleries recognized as being highly influential in promoting and supporting contemporary artists from Asia at an international level. Taking on a fresh look at Asian contemporary art, the fair will offer a program of rigorous exhibitions and engaged, relevant conversations. Dedicated to deciphering the Asian art scene, understanding its evolution, its transformation, its issues and above all its true nature, ASIA NOW will stay selective while revealing the diversity and breadth of practices.
This year, ASIA NOW will bring together 33 galleries coming from more than 10 countries. Additionally, the fair will address in greater depth the Korean artistic scene through a special program coordinated by Korean curator Joanne Kim, in collaboration with the Busan Biennale curatorial team. An ideal platform for exchanges dedicated to contemporary Asian cultures, ASIA NOW will facilitate creative encounters and discussions between exhibitors, artists and collectors.
We had a chat with the director of the fair, Alexandra Fain, to find out more about this year's edition. In an exclusive Widewalls interview, she talks about the fair's beginnings, this year's program and exhibitors, the collectors of Asian art, and much more.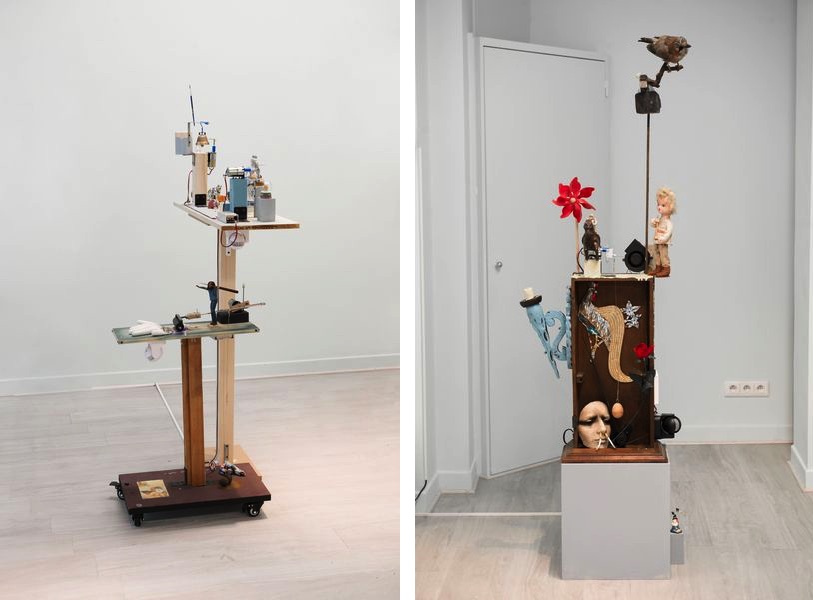 ASIA NOW Returning For Its Third Edition
Widewalls: ASIA NOW was first conceived in 2015 as the first boutique art fair in Europe to bring a new perspective to contemporary Asian art and shine a light on all it has to offer to the international scene. Could you tell us how the whole idea was initiated and what motivated you to be a part of such venture?
Alexandra Fain: In 2010, I joined curators Ami Barak and Karen Levy (who was assisting him with the organization of the contemporary and architectural circuit) at the Shanghai Universal Expo. There, Karen, a young collector engaged in her family collection, DSL Collection, and co-founder of the Art of this Century platform, introduced me to many artists based in Shanghai through studio visits. With Ami Barak and my father, I immediately sought to share the artistic impulse from Asia.
In September 2014, we founded ASIA NOW, in order to make the Asian contemporary art scene resonate in Europe. We presented our first project on the occasion of the 2015 Venice Biennale at the Palazzo Morosini: an in-situ installation by Zheng Guogo and the Yangjang Group, "The Writings of Today are a Promise for Tomorrow", curated by Martina Köppel-Yang.
I then organized the first edition of ASIA NOW at the Espace Pierre Cardin in Paris in October 2015, bringing together 18 galleries selected by Ami Barak. "Boutique art fair" by its human scale and its fluid path from one room to the other – with each room invested by a selection of galleries presenting their respective projects, ASIA NOW is committed to building ties between collectors, curators, and Asian galleries and artists. An art collector and video art enthusiast myself, I seek to not only introduce collectors to the Asian art scene but also to surprise and satisfy those who are already familiar with and collect these artists by offering a high-quality selection of artists and works.
Widewalls: The Fair is now coming back to Paris for its third edition. What has changed since the last year?
AF: Following last year's model, the fair is taking place once again in the beautiful Haussmannian building at 9 avenue Hoche. Two keys features of the fair have remained: the Design Project and the Special Project. However, both of them have been declined in a new way for this edition.
This year, the Special Project, titled Korean Platform (in response to your upcoming question), addresses in greater depth the Korean artistic scene and creation through a special programme coordinated by Korean curator Joanne Kim, in collaboration with the Busan Biennale curatorial team. We are also delighted to host a special project conceived by the curatorial team of the Busan Biennale. We hope that these projects will offer visitors a better understanding of this scene, of the artists' personal approaches to art but also of the sociocultural context in which they operate.
In particular, the project an/other avant-garde retraces the Korean avant-garde from 1960s to the 1980s, through the works and installations of Jooyoung Kim, a pioneer of the "Nomadism" concept as a form of artistic activism and leading figure of the movement. For ASIA NOW 2017, Jooyoung Kim, who from the 1970s onwards found herself at the cutting edge of contemporary art in South Korea, being both a woman and a performance artist, will present her most recent works, in keeping with her artistic approach.
In addition, the cycle of films and discussions organized in collaboration with the Korean Arts Management Service (KAMS) will allow for a focused dialogue between artists, the public and collectors, while providing a better understanding of the dynamics and orientations of the contemporary art scene in South Korea.
With regards to the Design Project, it consists this year of a collaboration between Christie's and Studio MVW of Shanghai, which is presenting a set of beautiful pieces titled BlooMing, made specifically for ASIA NOW.
Of course, the programme of the fair itself is quite unique. The premiere screening of Michael Schindhelm's The Chinese Lives of Uli Sigg and following conversation with Pi Li will be one of the highlights this week – not mentioning the many artist performances (Jooyoung Kim, Zhao Duan), discussions, visits, scheduled for this edition!
Widewalls: Could you tell us something about this year's exhibitors? Are there some highlights you would like to mention?
AF: As with previous years, the fair remained selective in its choice of galleries and curatorial projects, rather than focusing on expanding the size of the fair – thereby favoring quality over quantity. We have a set of 33 galleries, all highly distinct and with a clear didactic and conceptual reasoning to support the works presented.
It is hard to put forward one project in particular, as all the galleries have proposed thorough and focused curatorial projects. However, one highlight this year is Kukje Gallery's presentation of artist Kyungah Ham's project Mona Lisa and the others from the North. Kyungah Ham is very representative of the contemporary South Korean art scene.
In particular, this project focuses on the cultural divide that comes with North Korea's socio-political isolation from the West. Kyungah Ham wanted to know how the image of Mona Lisa is accepted to different people in different places and different situations. She gathered interviews of North Korean defectors, collected their stories in secret, their perception of the Mona Lisa. She was fascinated by how these stories connected to the broader narrative of their life in North Korea, leaving the country and settling down in a new environment, and within this narrative, how their perception of the Mona Lisa changed to become the cultural icon as we know it.
This is only one of the projects that I hold close to my heart. Jooyoung Kim and Zhao Duan's respective performances on site have also proved spectacular; they truly resonate with the rest of the work exhibited and with space, and demonstrate these artists' appropriation of their surroundings. They are fascinating. As are all the others!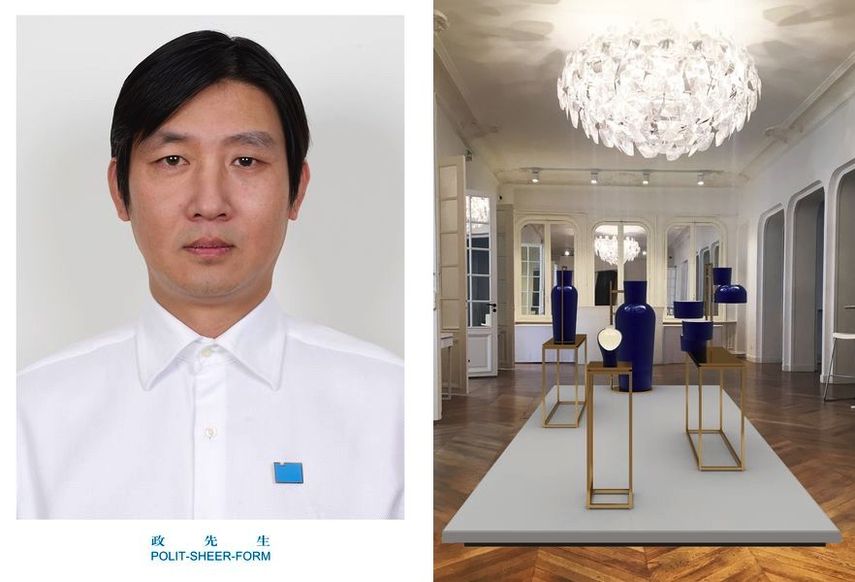 Collecting Asian Art
Widewalls: Who are the biggest collectors of these works?
AF: ASIA NOW attracts simultaneously renowned international collectors and connoisseurs of these scenes, representatives of institutions, and young collectors eager to discover the work of exhibited artists. All, it seems to me, share a common interest in the rigorous selection undertaken by leading local galleries, pioneers in the region and confirmed by our experts.
We have identified three main groups of collectors buying Asian art. Firstly, Asian collectors who collect both Eastern and Western artworks yet have the feeling that ASIA NOW is a smaller platform offering only the best of various Asian scenes. Asian collectors visiting the fair are aged from 25 to 45; they own top collections and some of them own private museums. Secondly, there are European collectors in their 50s collecting Asian art already and extensively – heads of top collections and foundations. They're looking for emerging great artists or new works by established ones. They already collect established artists and are more interested in new discoveries. Thirdly, ASIA NOW attracts European collectors aged from 30 to 60 starting to consider Asian artists for their repertoire to diversify their collections. They are either looking for classics like Korean minimalist artists, the Chinese contemporary art scene or the Philippine scene. They want to be guided in a selection of some of the best artists of this generation in Asia, either rising stars or already established.
As a more "niche" art scene, Asian contemporary art attracts collectors who wish to discover new scenes, news artists, and support new potentials. Uli Sigg is one representative example of these connoisseur collectors. At the time of the post-Mao economic opening-up of China, he played a major role in the parallel revival of the culture and arts scene in the global eye. Through meticulous research and various encounters, he put together one of the most considerable contemporary Chinese art collections, which is still growing today. He plays an active part in building a bridge between Western and Asian cultures. He is not simply a buyer of Asian art, but a participant of that scene, notably through his strong ties with artists such as Ai Weiwei, Cao Fei, Fang Lijun, and many other. As such, he donated a large part of his collection to M+, a museum due to open in Hong Kong in 2019.
Widewalls: How do you see the concept of the Fair evolve in the future under your guidance?
AF: ASIA NOW is proud to have upheld its objectives since 2015 – which has helped the fair establish its identity as Europe's first boutique art fair dedicated to contemporary Asian art. ASIA NOW aims to pursue its exploration of the contemporary Asian art scene, its unveiling and support of emerging talents – both artists and galleries, and its role as intermediary between these the Asian art scene and the European, and more broadly Western, art world and market.
As demonstrated in our programme, our goal is not only to expose this scene to collectors and art market professionals, but also to raise awareness amongst the professional and institutional world and the greater public. We seek to involve institutions as much as private entities that represent the developing Asian art scene – from experts on contemporary Chinese art such as Thomas Berghuis, iconic artists like Jooyoung Kim or Kyungah Ham, collectors like Uli Sigg, to emerging galleries and brands at the border between the commercial and the artistic, highly representative of our time.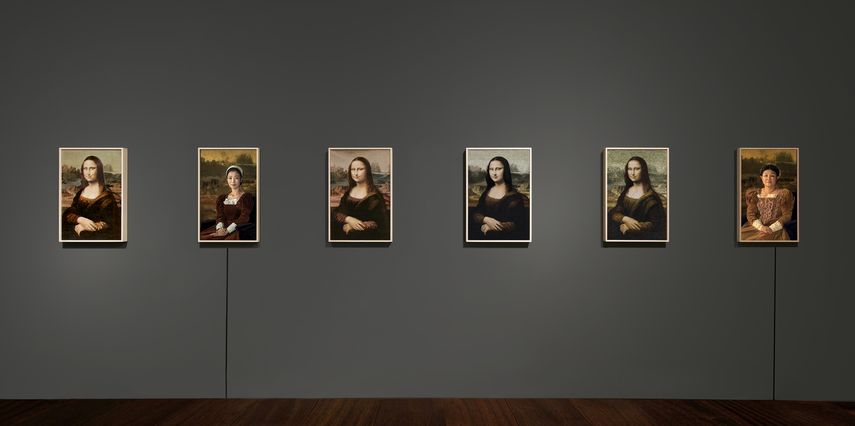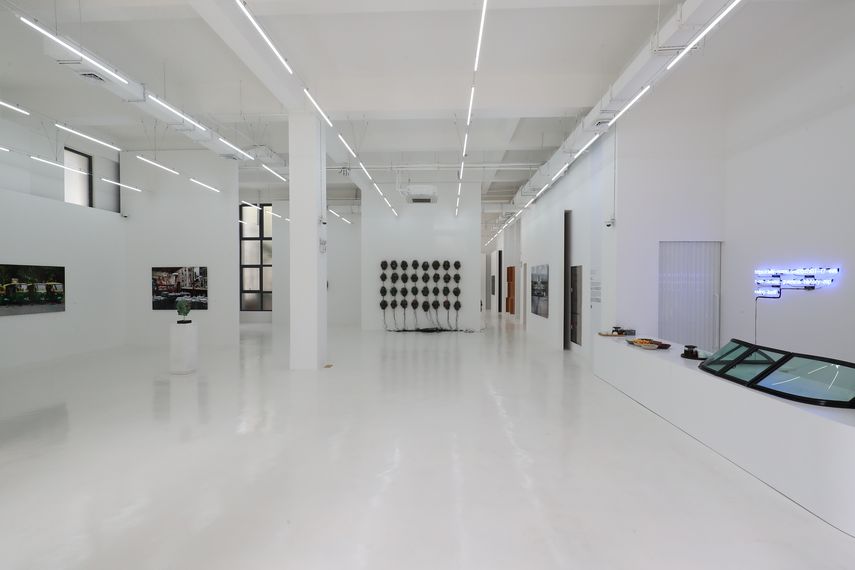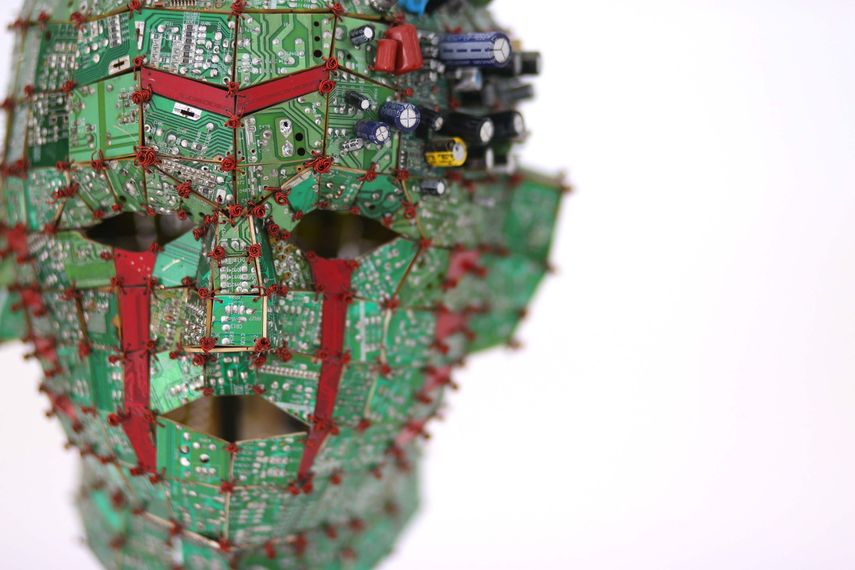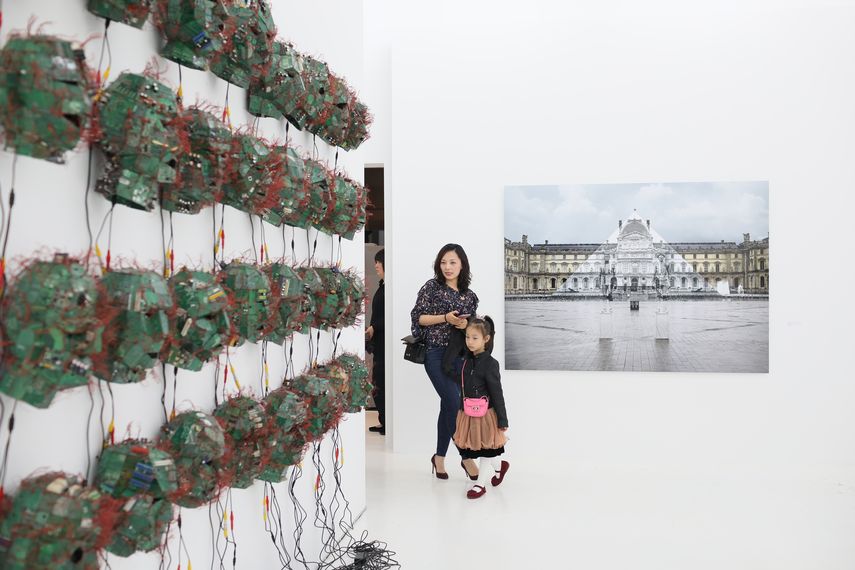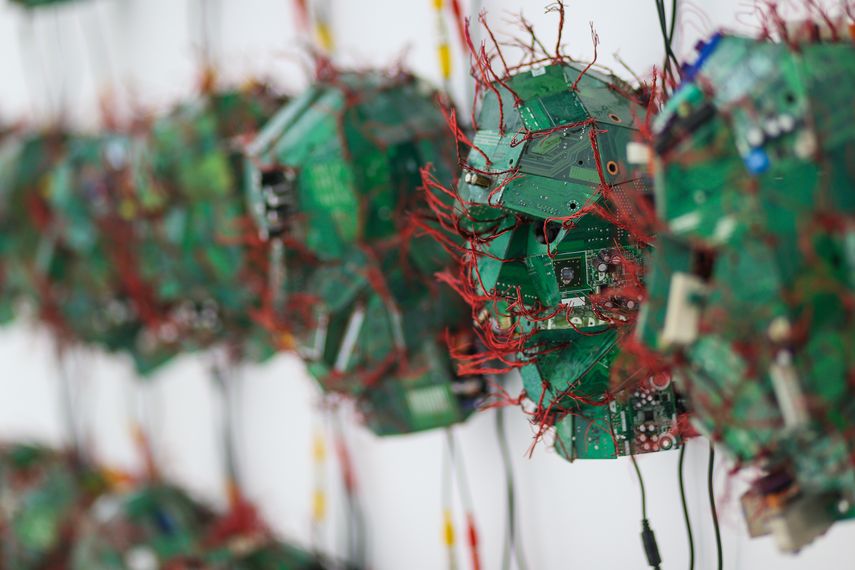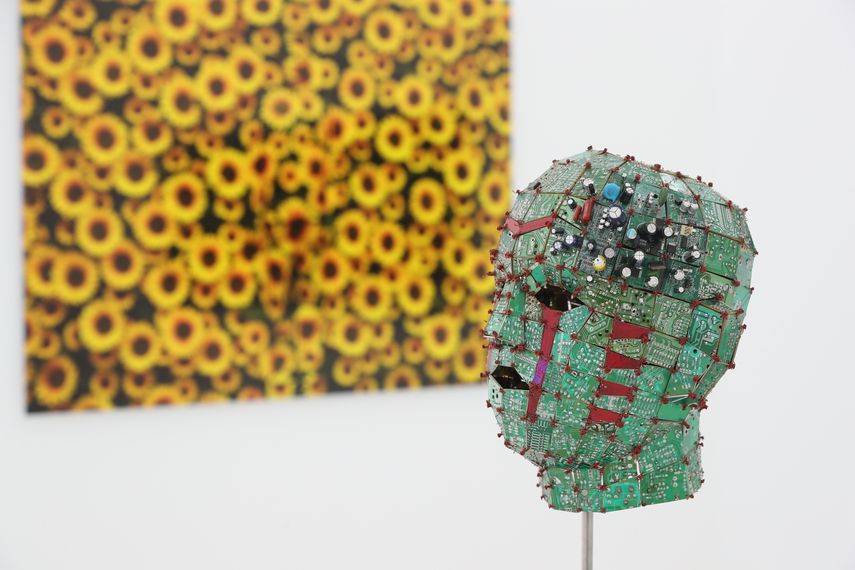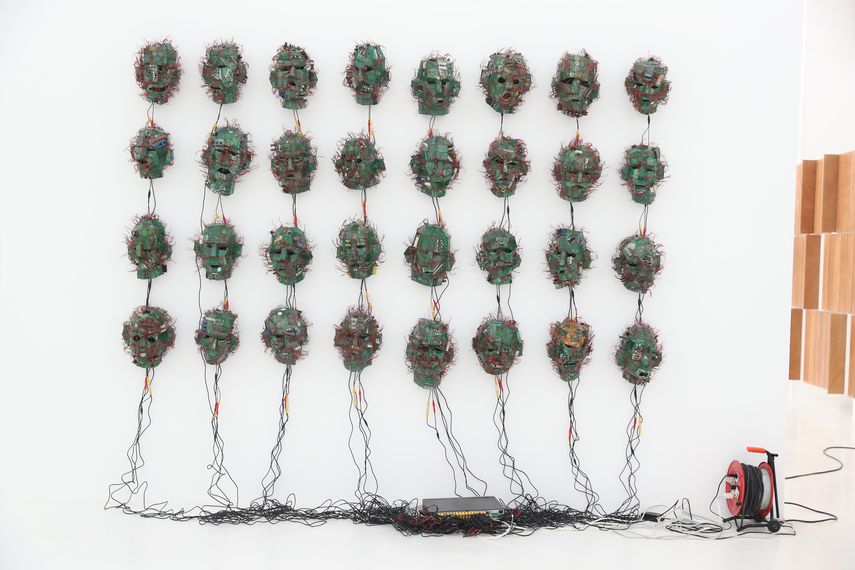 Featured image: Portrait Alexandra Fain; Photo by Oleg Covian. All images courtesy Asia Now.