What seems to be in the center of discussion among collectors, art market experts and art lovers worldwide at the beginning of the Asia Contemporary Art Show, Art Central and Art Basel fairs in Hong Kong, is the effect of the decline in China's economy growth on the Asian art market. There is fear spreading that the price falls of oil, stocks and steel will spill over onto the art sector. According to Wall Street Journal (March, 2016), China's total artwork sale fell 23% in 2015, which seems to be the largest drop since 2012. Even though headlines were throwing out different information, Lark Mason, chairman of Asia Week New York – an event believed to be a barometer for the Asian art market – claims that four leading auction houses (Doyle, Sotheby's, Bonhams and Christie's) seemed to have quite robust sales. Regardless, in the Asia Week New York's press release (March, 2016), Sotheby's report (March, 2016) declared that total sales were the lowest since 2013. Along with it, Christie's International reported (March, 2016) sales of total 23% of last year's during the same week. What concerns experts the most is the fact that, according to press releases, both auction houses failed to sell up to 40% of artworks.
Collectors, or the art market investors, were mainly interested in the artworks created either by top names, anticipating to hold their initial value even if the market drops, or by newcomers whose artwork pieces promise to become a major success. There was no interest in buying less mainstream works like ceramics, snuff bottles, and furniture. Jonathan Stone, Christie's international head of Asian Art and chairman, stated that Chinese classical paintings and calligraphy were sold regardless of the trend – noting that Chinese art collectors comprise 19% of the market. Alexandre Errera, founder of Artshare.com, believes that the present-day collector became more knowledgeable and choosy, taking into account the quality/price ratio while buying artworks.
Experts believe that Chinese contemporary artists are also going to suffer from the economic slowdown – 45% believing that sales of the Chinese contemporary artworks will fall in 2016, bearing in mind that only 16% expected it in 2015 already, according to a survey conducted by ArtTactic, London (March, 2016).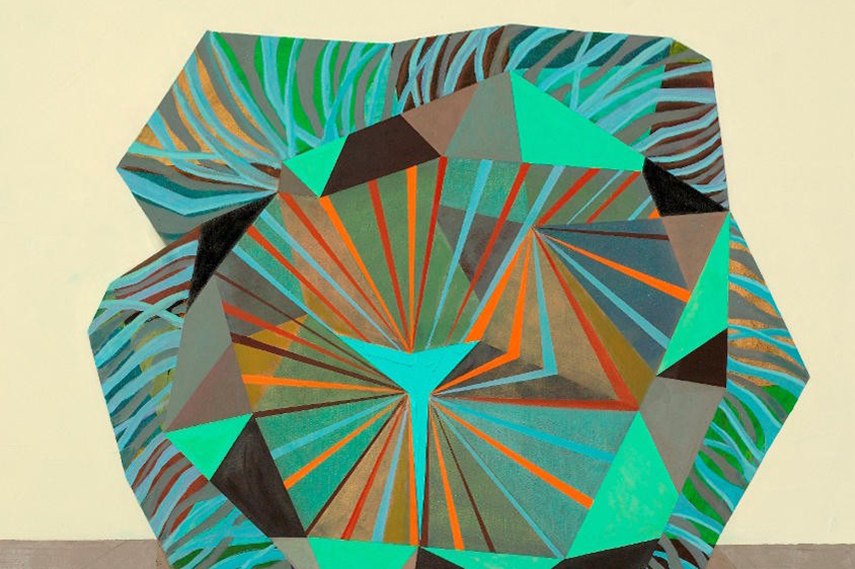 China's National Campaign
China became one of the top global economic powers in the last 35 years. There were a lot of factors which contributed to its amazing success, such as financial systems liberalization, extraordinary labor comparative advantage and the opening of its borders for trade with foreign markets. According to the Corruption and Economic Growth in China: An Empirical Analysis, a research conducted by Nicholas D'Amico (2015), the role of corruption has made a major impact on China's economic growth – it's slowing it down. China's President Xi Jinping started the corruption crackdown on high-level government officials at the end of 2012. D'Amico concludes that roughly 390 additional convictions of corrupt Chinese officials would increase national income by 4.2 billion dollars. World Bank data (March, 2016) shows a slight decrease in economic growth that began around 2012, which is the year when the anti-corruption campaign started. Capital Economics (2015) believes that the campaign decreased GDP growth by one percentage point in 2013 and 2014. They assume that the decrease is linked to the local officials' non-approval of the projects due to being afraid of possible oversights. Bearing in mind one the most often recurring form of corruption/bribery practice, gift giving, Fortune magazine reports that Chinese luxury companies suffered from its restriction during China's more than three-year anti-corruption campaign. It seems that reforms are undeniably showing results.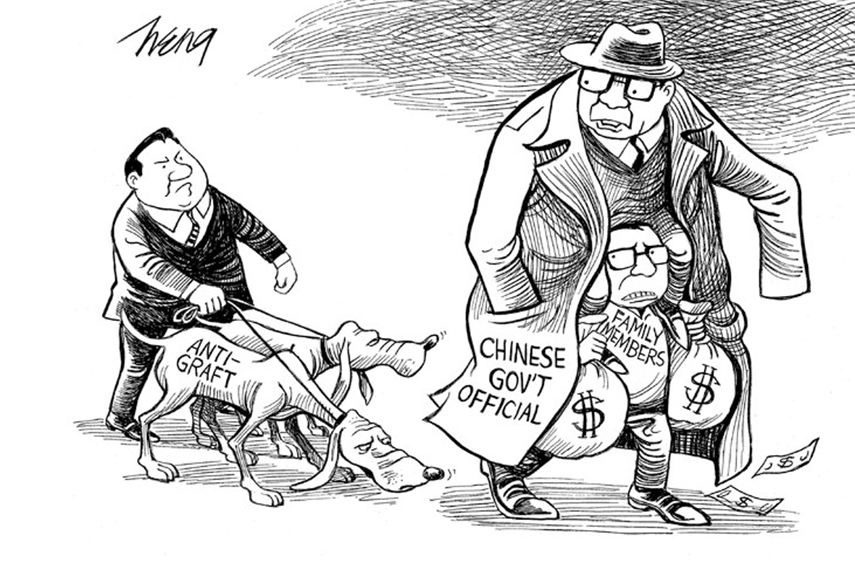 Luxury Goods Supermarkets – Art Fairs
Fairs became quite interesting events which provide galleries, collectors, artist and art lovers, at the same place and time, with a unique experience and numerous possibilities such as connecting, trading, reputation-building, credibility development and catch up with the latest trends – often having the press circling around like vultures. These should not be equated with the auctions nor the market itself. In the words of Charlotte Higgins, the chief culture writer of the Guardian, while walking down the halls of art fairs it feels like enormous supermarkets that sell luxury objects at unbelievable prices. Indeed, luxury goods are those goods which demand increases in a higher percent than one's income rises – which is opposite to the demand for necessity goods, such as food and water. During the ongoing global economic crisis, which is spreading without any order or announcement, a handful of people is getting richer and more capable of buying luxurious items. Artist Andrea Fraser stated in her essay L'1% C'est Moi (2012), that a 1% increase of overall income acquired by the top 0.1% richest people has generated a 14% rise in artwork price during the past decade. While experts are talking about the China's economic breakdown, the Chinese reached the No. 2 in the world's top billionaire ranks, revealing their record number of the wealthiest people in the world in 2015.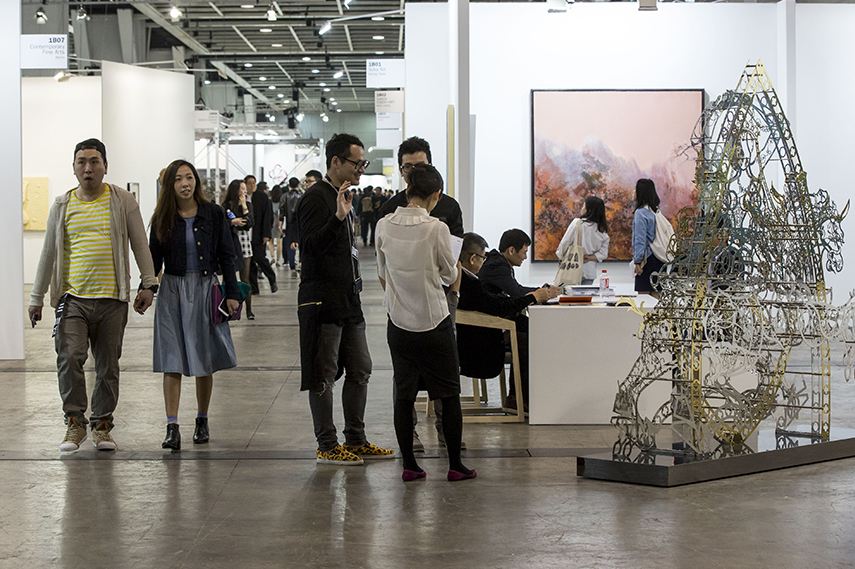 Hong Kong's Independence in the Asian Art Market
One must not forget that Hong Kong is a Special Administrative Region of the People's Republic of China. It is highly autonomous and its judicial, cultural and political systems act separately from those of mainland China. There is a significant linguistic and cultural difference between Hong Kong inhabitants and Chinese on mainland, having in mind that Hong Kong was a British colony until 1997. This explains its cosmopolitan spirit and environment, besides the fact that it's a natural harbor. As reported by Blouin Artinfo (March, 2016), Sotheby's and Christie's utilized Hong Kong's unique status of the business-oriented port – with low tax rates and no tariffs on artworks trading – conducting sales of luxury pieces and art, which revealed the city to the worldwide public. Considering the incentives, rich Chinese and the fact that New York and London are no longer the world's sole art centers, it is not surprising that the sales in the Asia Week New York didn't go so well with the fairs waiting in Hong Kong.
As stated in the Fortune magazine (December, 2015), the luxury crisis in China is showing signs of recovery. Chang Liu, Capital Economics' economist, says that the anti-corruption measures are no longer slowing down the spending, although it is still on the same level or below than before 2012. So, Chinese are undoubtedly ready to purchase artworks, but that's not all. Despite the belief that Chinese contemporary artists will suffer from the economic breakdown, McKinsey research (April, 2011) claims that one-third of luxury consumers in China favor purchasing items that were created uniquely for the country and which reflect China's culture. They believe that the Chinese buyers are more educated about the luxury goods, and therefore, are more aware of the relationship between the price and quality – about 66% of consumers associated the best products with the most expensive in 2008, but the percent went down to 50 in 2010. What should also be outlined is the opinion of one of the Chinese collectors from U.S., Lawrence Chu, that artist and art should not be labeled with national or geographical perception, and that good artist is valued by whether she/he has or has not something to say and offer to the world.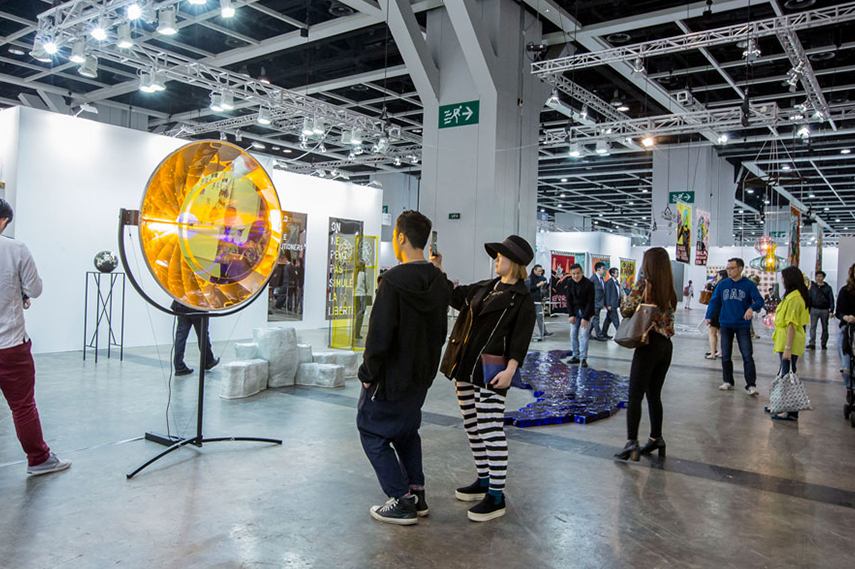 The Minimalist Approach in Possible Art Market Advertising
The downturn in sales in the Asia Week New York prior to the opening of the Art Basel fair (and others), maybe has something to do with the fact that the U.S. became a second favorite place for purchasing behind Hong Kong. According to the Americans for the Arts' annual report from 2013, on the vitality and health of culture and arts in the U. S., it is the American market which was (and maybe still is) recovering quite slowly and roughly from the economic breakdown. They claim that the slow recovery is due to technology's impacts, unenthusiastic spending of consumers, less philanthropy-focused activities and economy's consolidation and contraction. Some experts are expecting (or hoping) for that to happen in the Asian market. They should first let China's economy collapse.
However, if we were to look at the facts, it is not the Hong Kong market that is sensing the slowdown, but the New York's one. Maybe all of this was an intelligently designed advertising maneuver of the New York and Hong Kong markets, which led to all eyes being pointed at Hong Kong's art events in late March, with hope for the sales to rise above all noted records. We will wait and see. In the meantime, let's relax and let the show begin in Hong Kong.
Featured image courtesy of 7-themes.com
Images courtesy of : The New York Times, Contemporary by Angela Li Gallery, Art Basel and Blouin Artinfo.