Rebecca Hossack Gallery is the perfect place to visit if you like non-Western artistic traditions. The gallery is owned by Rebecca Hossack, who established what was the first art gallery in Europe to exhibit Australian Aboriginal painting. She has also curated important exhibitions of work from the Bushmen of the Kalahari, from Papua New Guinea and from tribal India. Most of the artworks coming from this regions and traditions would not have been exhibited in the United Kingdom if there weren't for the Rebecca Hossack Gallery. The Gallery itself is also exhibiting a broad spectrum of Western contemporary art and participates at art fairs as well (i.e. SCOPE New York 2015). This time, Rebecca Hossack presents amazing photographs by Victoria-based photographer Askin (Ric) Morrison, with the main subject being the troubled relationship between the man-made and the natural in Western Australia's Burrup Peninsula.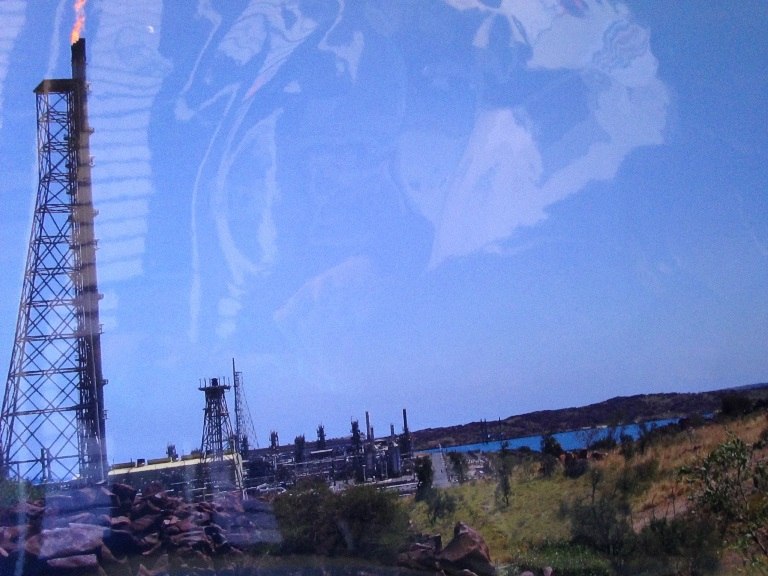 Askin (Ric) Morrison: Burrup Peninsula
The Burrup Peninsula is not only famous for its beautiful nature, but also for its extraordinary ecological and archaeological areas containing the world's largest and most important collection of petroglyphs – ancient Aboriginal rock carvings. It is believed that these rock carvings date back as far as the last ice age about 10,000 years ago. In this area, there is a collection of standing stones, the largest one in Australia, with rock art petroglyphs numbering over one million. Many of them represent images of the now extinct Thylacine (best known as Tasmanian Tiger). The Burrup Peninsula (or Murujuga in local indigenous language) is a site rich with natural gas and the industrial activities in this region have been a subject of big disputes. Rebecca Hossack herself is an active campaigner for the preservation of the Peninsula. Having made the three-day bus journey to visit the area in 2013, she has established close working ties with the local community. One of the best ways to raise awareness about environmental and societal preservation of extraordinary areas, such as the Burrup Peninsula, is through art (art is generally quite a powerful medium for addressing social and political issues – check out our 10 politically charged art expressions of 2014). Precisely that is Askin (Ric) Morrison doing with his amazing photographs of this territory.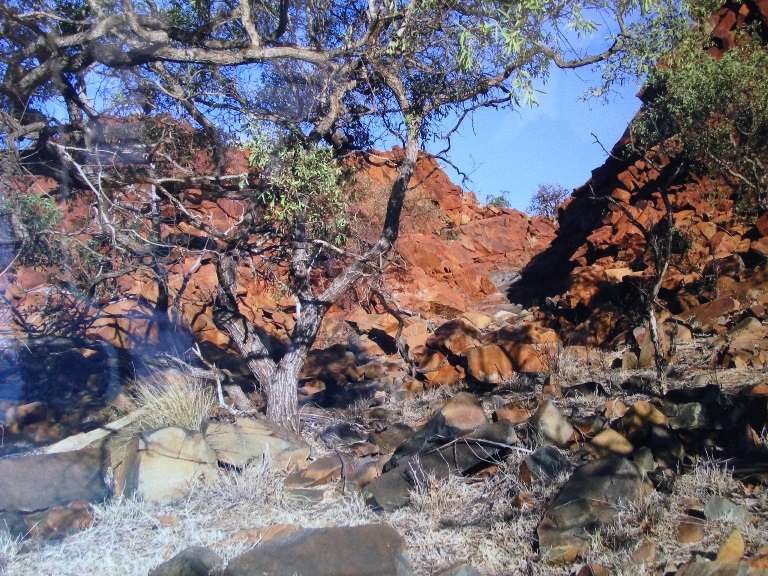 Photographs by Askin (Ric) Morrison
Following the evolution of contemporary photography, some of the major art photographers perfectly depict the reality of the world we live in. Askin (Ric) Morrison's work is focused on the close relationship between human world and natural beauty of the Burrup Peninsula. The selection of photographs that will be exhibited at Rebecca Hossack Gallery includes salt-pan stretches, rock formations, flora and fauna, urban fringes and industrial development. The latter sits poignantly alongside powerful images of Aboriginal rock art. Home to a sacred songline of approximately one million ancient petroglyphs, including the first artistic representation of a human face, the Burrup Peninsula is caught in a battle of competing visions. Askin (Ric) Morrison also depicts beautiful landscapes through his camera (check out our list of 10 landscape photographers). These photographs are very realistic, representing reality without any inserts (if you like this type of photography, be sure to take a look at works by David Drebin or Philip-Lorca diCorcia).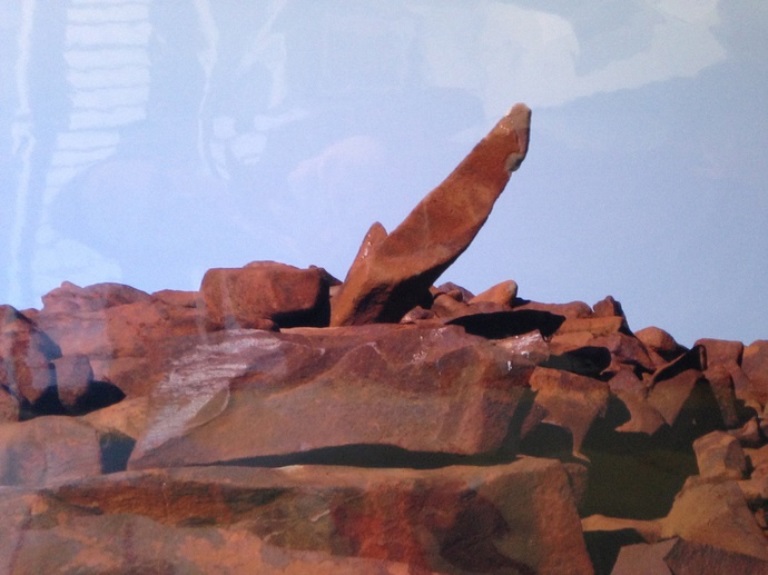 Askin (Ric) Morrison at Rebecca Hossack Gallery
By showing amazing photographs by Askin (Ric) Morrison, Rebecca Hossack Gallery continues its activities that aim to represent Non-Western artistic tradition in the United Kingdom. The visitors will have an opportunity meet the extraordinary world of the beautiful Burrup peninsula region. The exhibition of photographs of the Burrup Peninsula, by Askin (Ric) Morrison, will be on view from April 21st until May 2nd, at Rebecca Hossack Gallery in London.
Are you a fan of contemporary photography? Sign up for My Widewalls, and be informed about new developments!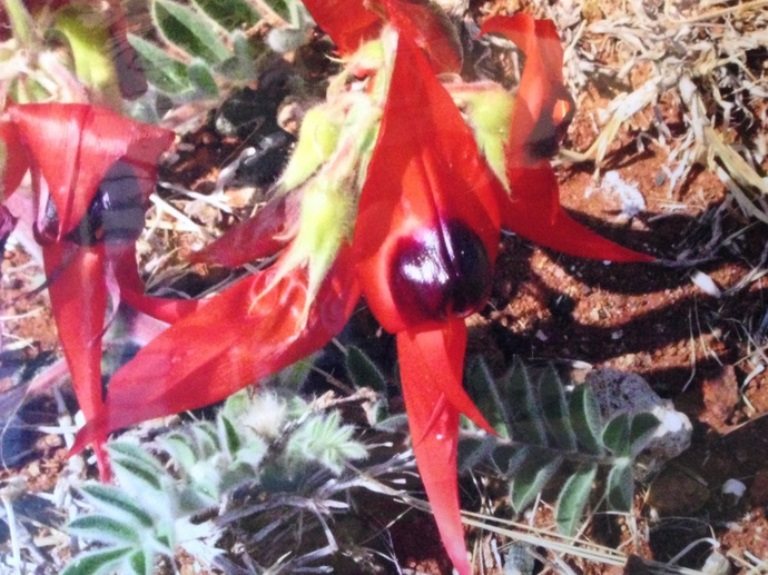 Featured Image: Askin (Ric) Morrison - Rock Art (detail), 2014, c-type photograph
All Images courtesy of Rebecca Hossack Gallery.