ASVP is a mysterious Brooklyn based street art duo. They work both on canvas and paper, afterwards printing their work. So far the duo has exhibited worldwide, including cities as Hong Kong, London, New York, Los Angeles and Zürich. Their next stop is Basel where they will be featuring new and original works in Artstübli Gallery. The upcoming exhibition is titled Find Wildness and goes on to explore the process of decaying to which their works are exposed once they are out in the street.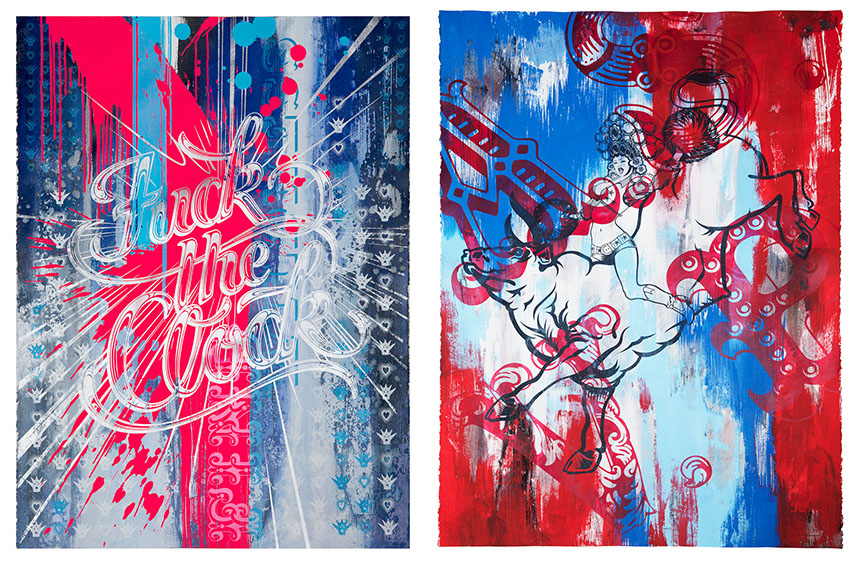 The Process of ASVP Duo
Many people seem to have misconceptions about the duo's creative process and believe their works are made digitally. But what they do in fact is completely different. Everything is done by hand, starting from the meticulous process of drawing with pencil, followed by equally refined ink work, because ink provides them with high contrasted scans. They later transfer them into prints on canvas or paper, but initially it is all done by hand. Many of their pieces are based on the textures that helps ASVP explore the relationship between the poster and the wall. The wall distorts the paper it erodes it and eats paper away until it is completely absorbed. The duo contemplates this rotting process and challenges the entire process of whether the work contributes more to the wall or the wall brings more to the work. In ASVP opinion, their works often look better after some time has passed. After a couple of months out in the rain, exposed to all of the processes of rotting the work is ultimately changed. Until the background's textures appear and finally end up eating away the foreground.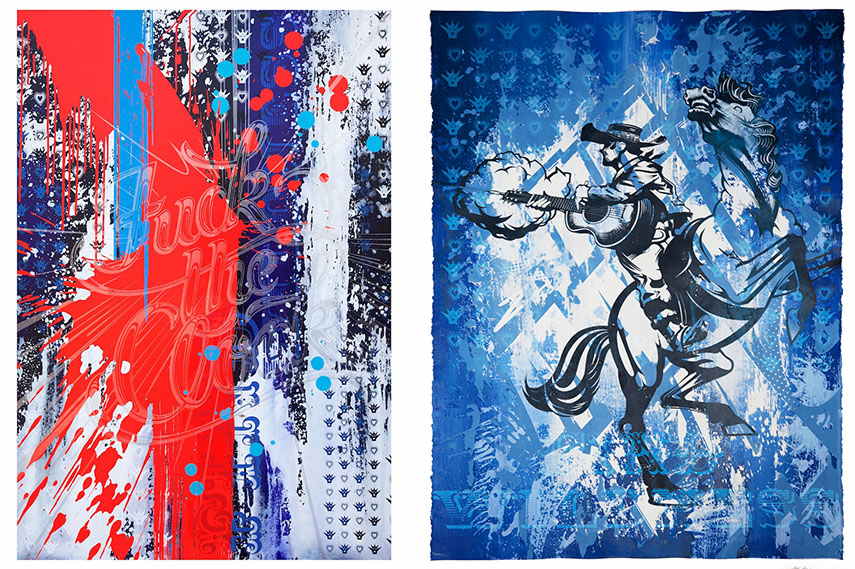 Liberation from Advertising and Their New Found Voices
In the times when technology allows artist to produce cheap and easy accessible prints using digital renderings and almost no efforts, the ASVP duo really stands out. Although their identities still remain a mystery or ASVP acronym for that matter, we do know that the duo has background in graphic design and advertising. After realizing that the commercial environment provided very little, if any, possibilities to accomplish themselves creatively, they decided to make some changes. Street art is where they saw possibilities for their voices to be heard so they switched to it. ASVP duo finds influences and inspiration in things spanning from retro advertising, pop culture and comic books up to the imagery of the People's Republic of China.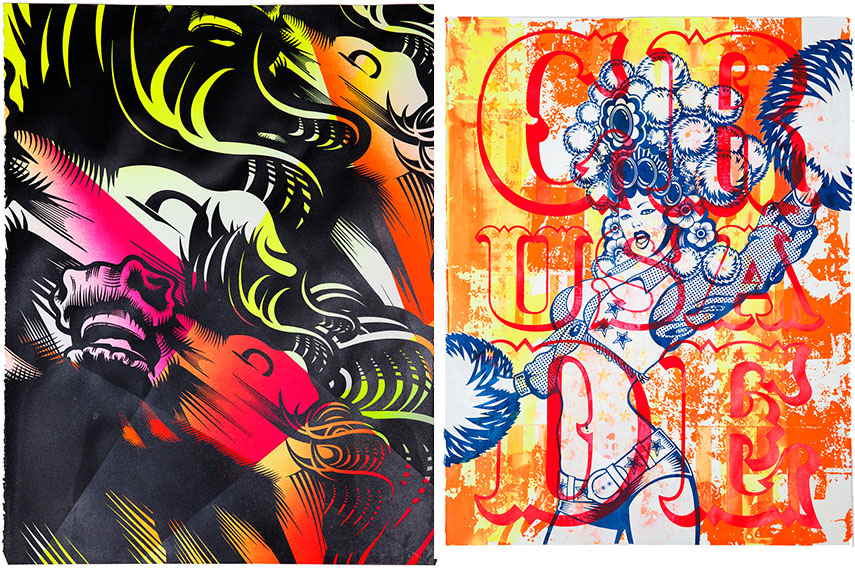 ASVP Duo at Artstübli Basel
ASVP duo really sticks out from the crowd. It is not only the mystery of their identities, hidden behind their prints in every picture of them. It is the overall impression of their efforts and talents, the detailed hand work and the ideas behind them. The ASVP duo definitely deserves some serious attention. Their newest exhibition is about to take place on June 12th 2015 in Artstübli Basel. Find Wildness will be on display in Basel until July 4th 2015.
Sign up for My Widewalls to keep up with urban art.
Images in Slider: ASVP Duo - Balaclava grey, detail, 22x30, paper and ASVP Duo - Balaclava red black, detail, 22x30, paper.
Featured Images are Courtesy of Artstübli Basel.