After thirty years of working in the field of street art and graffiti, when one thinks there is nothing else left to do, AtomSimilarities in an exhibition of the same name, hosted by 44309 Street Art Gallery. For the occasion, they have decided to depart from their usual way of working with style writing and to create artworks on canvas with no sketches or a particular concept in mind, setting a new, spontaneous challenge upon themselves.
Atom One - Between Hip Hop and Graffiti
Also known by his rapper stage name Der Lange, Atom One got involved with the local graffiti scene of Dortmund early in his life, painting on trains and buses in the late 1980s. He continued to do so for the next three decades, bringing his artistry to perfection and leaving an immense influence on the movement worldwide. His unique lettering style merges his two loves for graffiti and hip hop music, of which he also got ahold during his career. Together with DJ Brocke, he created a rap group called Too Strong, which released six studio albums between 1994 and 2009. Today, Atom One is part of many renowned crews - Stick Up Kids, The Real Deal, Ghetto Stars and MOAS.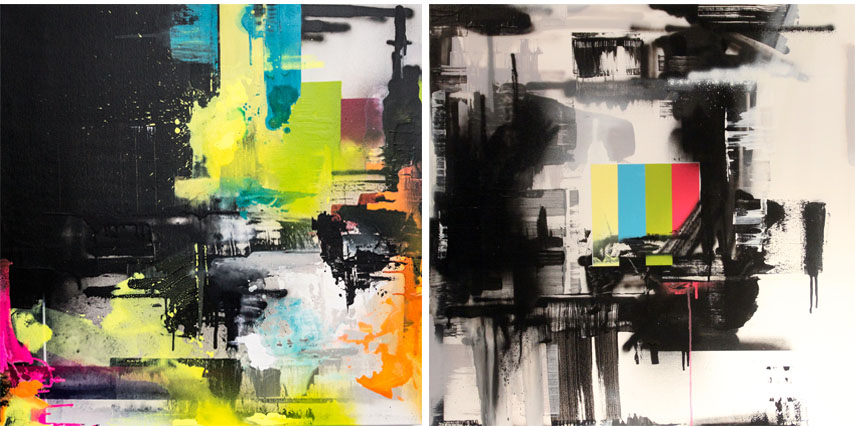 The Symbolistic Photorealism of Wow123
Caught somewhere between the figurative and the classical, with elements of abstraction, illustration and photorealistic imagery, there are there works of Markus Genesius, aka Wow123. The Bremen-based artist preferred not to follow the American way of doing graffiti, like many of his peers did. Instead, he developed his own way of doing, starting in 1988 with his first real pieces. Because of his unusual approach, Wow123 was not immediately recognized and was branded "too pictorial". Staying true to his homeland as the starting point, he traveled to New York, the cradle of graffiti, but also Paris, Sydney, Cape Town and many other cities worldwide. To date, Wow123 has created over 100 projects in 29 countries, in collaboration with many other renowned street artists.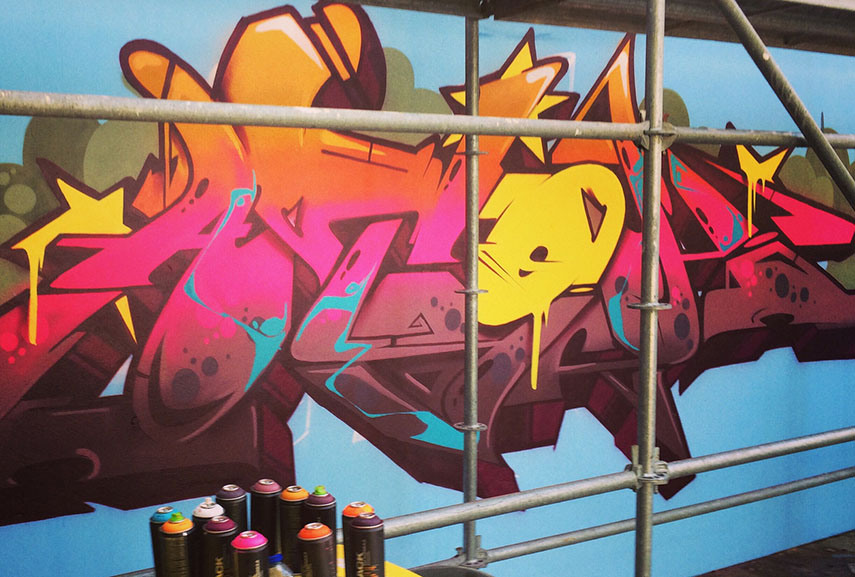 Similarities at 44309 Street Art Gallery
In a marvellous transition from walls to canvas, all the while showing great capacity of collaboration and compromise, Atom One and Wow123 will join forces to create artworks in a purely impulsive manner. In a series of paintings, they will demonstrate a successful merger of styles, able to co-exist together and preserve their own distinguishable identity at the same time.
Similarities, an exhibition of works by Atom One and Wow123, will be on view at 44309 Street Art Gallery in Dortmund, Germany, between December 5th 2015 and January 9th 2016.
For more exhibitions, sign up for My Widewalls today! 
All images courtesy of 44309.