Not long ago we wrote about Synthetic Suburbia show at Roberts & Tilton Gallery in California featuring latest works by the famous Ed Templeton (the show is on view until May 30th). In that article we wrote about Templeton's art that is inherently linked with the skate community he is a part of.  It is similar to the amazing young British artist Jack Pearce who is about to have an exhibition at Atomica Gallery in London. Jack Pearce is also a member of the skate community and his art is largely influenced by skate culture and the ethics and spirit it has encouraged. In 2013, during the first Pearce's show at Atomica Gallery, Templeton visited the exhibition, and commissioned the young British artist to produce a board graphic for his company Toy Machine due to be released by the end of May. But, before that, be sure to visit the amazing exhibition at Atomica Gallery in London featuring the latest works by Jack Pearce (speaking of London's galleries, be sure to check out our article about 10 galleries in London you have to visit). The show is entitled Fauxmance.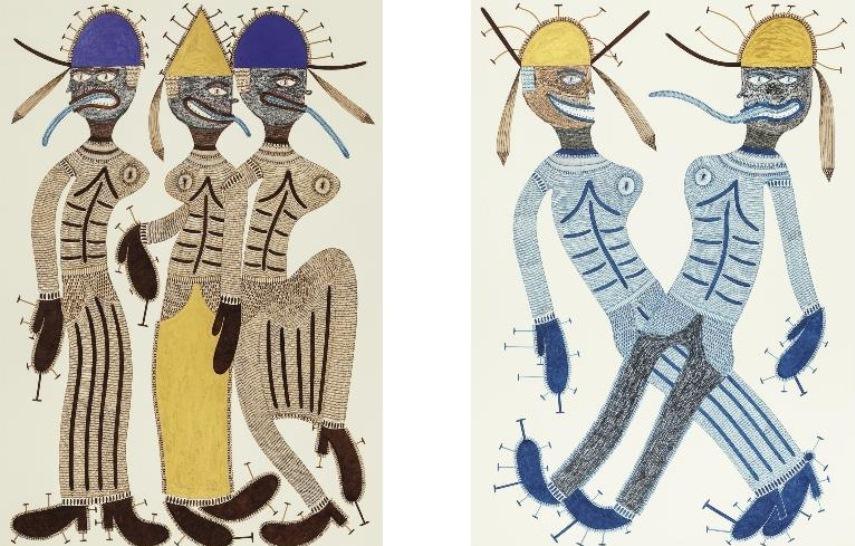 Jack Pearce's Art Style
Jack Pearce, a young British artist, grew up heavily influenced by skate culture. Skateboarding didn't affect just his private life, but his art as well. Many would ask what is it so special about art and skateboarding, because the artists who are members of skateboard communities don't always represent skateboards and skate items in their art (if you like skateboarding and art, check out the work by Matt Reilly or by Hiroshi. Also, be sure to check out our exclusive interview with Shepard Fairey, who also comes from skateboarding culture). However skate culture as a movement has specific ethics and spirit, encouraging free-thinking artists to create art based on perspective of skateboarders – who are usually detached from imposed norms and rules. And this (free-thinking) is precisely visible in the art of Jack Pearce, and particularly in the new series of works – Fauxmance – which is the name of the exhibition at Atomica Gallery in London. Moving away from the skateboard subjects depicted in his former work, Pearce's new Fauxmance figures have a much more androgynous quality. Physically entangled and seemingly united by a sense of joyful abandon, on closer inspection there are more complex and menacing dynamics at play.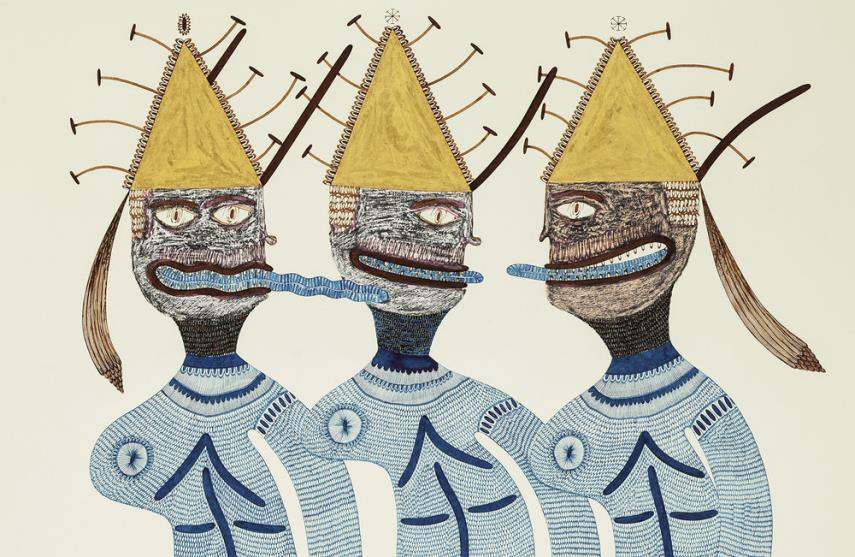 Pearce's Joyful Tribe
Jack Pearce's Fauxmance tribe members are frequently connected by antiquated motifs that are reminiscent of traditional native dress, including their armor-like costumes and hats. Combining popular contemporary culture and old traditions is an underlying hallmark of Pearce's work and his characters appear both modern and rooted in ancient traditions. The liveliness of the tribe, juxtaposed by artists's impeccably executed technique, brings a satisfying uniformity to the collection that reflects the artist's overall brilliance. It is interesting to note that it is impossible to determine the gender of the figures. As the artist himself admits, this is done on purpose (using characters of indeterminate genders) in order to avoid making any stereotypical assumptions, but rather to look at the way society as a whole handles unclear etiquette.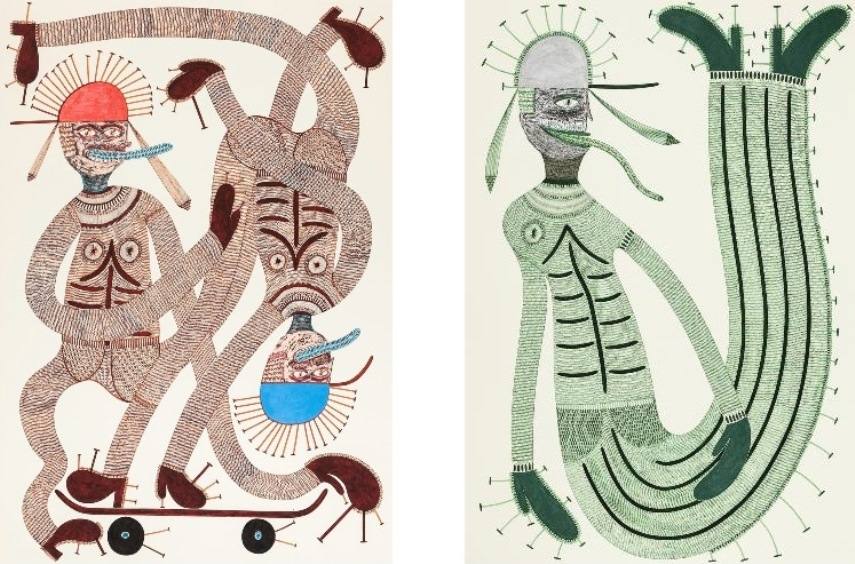 Atomica Gallery Showing: Fauxmance by Jack Pearce
Fauxmance is the second solo exhibition by the young British artist and illustrator Jack Pearce with Atomica Gallery in London. The Fauxmance exhibition follows Pearce's debut solo exhibition Bromance at the gallery in 2013, and marks a visible development in the artist's work, both in subject matter and technique. This show is a must-see event for all art lovers from London. The exhibition entitled Fauxmance will be on view from May 22nd until June 6th at Atomica Gallery in London.
Sign up for My Widewalls, and be informed about news from contemporary art!
Featured Image: Jack Pearce - Pushkick (detail)
All Images courtesy of Atomica Gallery.