New Zealand's premier international showcase for contemporary art, Auckland Art Fair has announced its return in 2016 after a three-year hiatus. The 2016 edition heralds a shift in focus to contemporary art of the wider Pacific region, including artists and galleries not only from New Zealand and Australia, but also Asia, Latin America, and the Pacific Islands, and aims to establish the Fair as an important event in the international cultural calendar of the region. Collectors and art lovers will have a unique opportunity to see amazing works presented by 40 participating galleries. The majority of the galleries are coming from New Zealand, but there will be also galleries from Australia, Chile and Raratonga.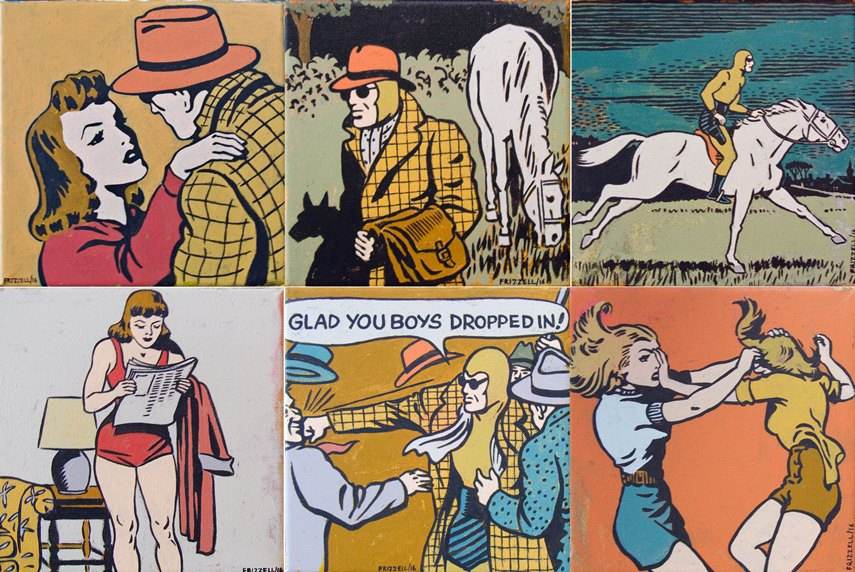 Auckland Art Fair – Participants and Highlights
With more than 10 international galleries exhibiting, those coming to the Fair for the first time include STATION (Melbourne), Sarah Scout Presents (Melbourne), The Commercial (Sydney), Tristian Koenig (Melbourne), Galerie Pompom (Sydney), Bergman Gallery (Rarotonga) and MUTT (Chile). Some of the highlights include: Fox Jensen (Sydney, Auckland), that promote the merits of an international discourse within contemporary art - towards this end the galleries have presented major projects from artists drawn from Europe, America and Australasia, including solo shows with Imi Knoebel, Winston Roeth, Günter Umberg, Geoff Thornley, Tomislav Nikolic and Jude Rae; Trish Clark Gallery (Auckland) that represents such artists as Gordon Walters, Milan Mrkusich, Billy Apple, Stephen Bambury and Julia Morison; Hamish McKay (Wellington) that represents leading artists from New Zealand and Australia.
New Leadership
Under new leadership, the Fair seeks to operate at the level of the very best fairs in the world and attract an audience of international as well as local visitors. New owners, North Port Events, one of New Zealand's leading event management companies, has appointed two experienced co-directors, Stephanie Post and Hayley White, to lead the Auckland Art Fair team. Auckland Art Fair also aims to encourage new collectors to enter the world of art buying and to this end, the Fair is delighted to be working with My Art, the recently formed New Zealand organization offering interest-free loans to buy art from participating galleries. Nine of Auckland's non-profit institutions will present editions and multiples priced between $100 to $2,000 in a special Editions booth at the Auckland Art Fair. The Ngatahi Editions and Publications booth will feature a large selection of works by many of New Zealand's leading contemporary artists at an affordable price.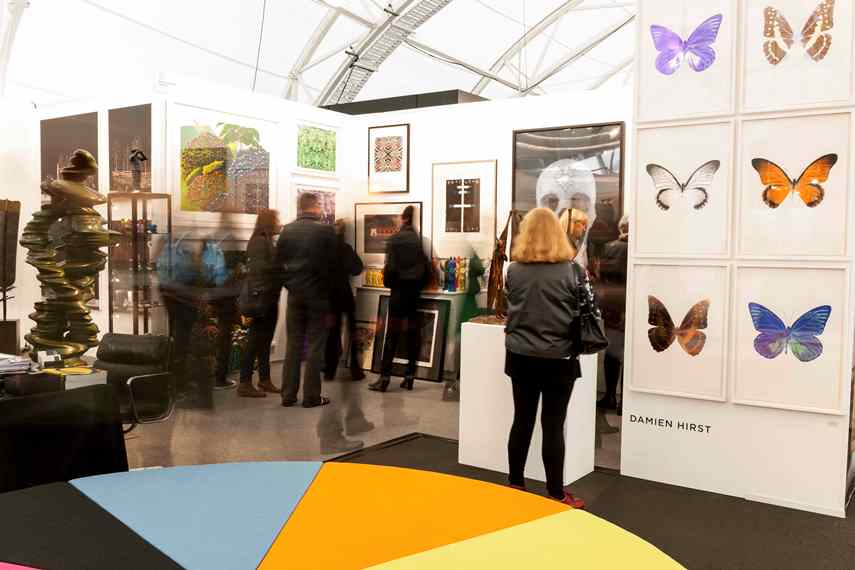 Pacific Real Time
Amongst a range of new initiatives is the Projects Programme, Pacific Real Time curated by Jarrod Rawlins, curator at MONA (Hobart) and Simon Rees. Rawlins and Rees will work with the participating galleries and non-profit institutions to create works and dialogues otherwise not seen within the commercial presentations. Auckland Art Fair Projects Pacific Real Time is made possible with support from ART NEWS NEW ZEALAND. Curators are inviting galleries and nonprofit institutions to submit works that are addressed to the dissociative rupture of being Pacific: work that is from this geographic space even though it is about something else. Specifically, submitting galleries and artists might consider: works facing the challenges and failures of modernism and modernity lodged here; discourses linked to travel; psychic and psychological resonances of displacement; all things post-colonial; simultaneity in all its guises; how art and life has changed in the digital age; and what 'Pacific time' means today.
The Location of Auckland Art Fair 2016 Main Venue
Practical Information
Auckland Art Fair 2016 will take place at The Cloud on Auckland's Queen's Wharf in central Auckland, from May 25 until May 29, 2016. The invitation-only Preview of Auckland Art Fair will take place during the day on Wednesday 25 May, with an Opening Night, which the public can buy tickets for, in the evening. Tickets for the Opening Night, Friday night Artists' Party and Auckland Art Fair are open for purchasing. Adding another exciting element to this year's fair, internationally acclaimed chef Peter Gordon of Auckland's Sugar Club and The Providores and Tapa Room in London, will curate all culinary offerings at the fair including a pop-up restaurant on the mezzanine level of The Cloud, overlooking the Waitemata harbour. For more information, please visit the official website of the art fair.
Featured Images: Image of Auckland Art Fair 2013, courtesy of New Zealand Contemporary Art Charitable Trust. All Images courtesy of Auckland Art Fair.