Held on January 28th 2015 and named by the year Bonhams was established, Founded 1793 was an auction which is probably going to be remembered by a big number of Banksy pieces which were sold – what is more – Banksy pieces belonging to one single owner. Apart from this, there has been a number of interesting pieces which found new owners. As always, Collectors Tip team brings you the most interesting details concerning Urban and Contemporary Art.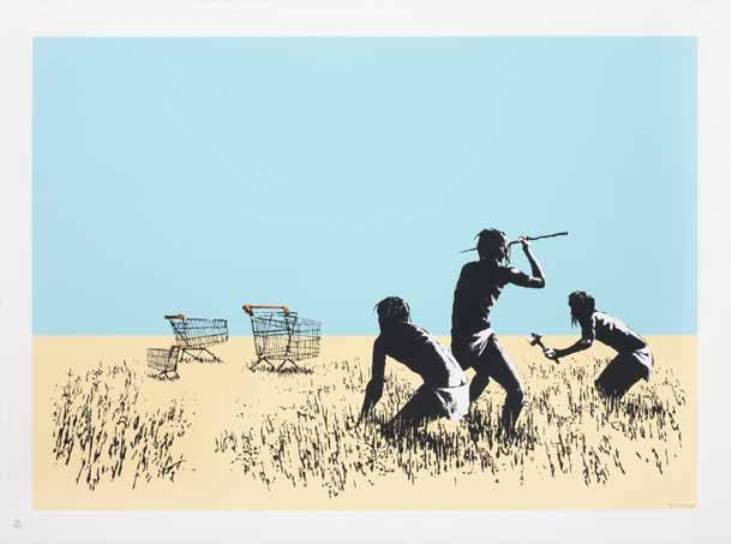 Bonhams Founded 1793: Successful Auction with a Twist
With a hammerprice sum of $1,444,299, making the difference between this value and the total of high estimates of sold lots being almost 2%, it can be said that Bonhams: Founded 1793 was a successful auction. This is only confirmed when we see that 84% of the lots were sold, i.e. 102 pieces, out of 121 found new owners. Fifty lots (41%) were sold for a value higher then the high estimate, which is almost half of the sold lots. There have been 20 lots sold for a price that was in the range of estimated prices, making this nearly 20% of sold pieces. Which takes us to an interesting twist in events (if we do not count the overwhelming presence of Banksy artwork) – 32 pieces (31% out of sold lots) were sold for a price lower than the estimated low price. Perhaps surprisingly, among these were two pieces by renowned artists. Damien Hirst's Spin Ukulele for the Idler (2013) was sold for a hammerprice of $9,030, despite it had been expected to reach a price of at least $16,000. The second piece which was sold for a price 30% lower than the low estimate was Table d'Or by Yves Klein. The piece was sold for $16,735 (expected to reach a price somewhere between $24,000 and $31,000). But, what is the story with Banksy and Lazarides?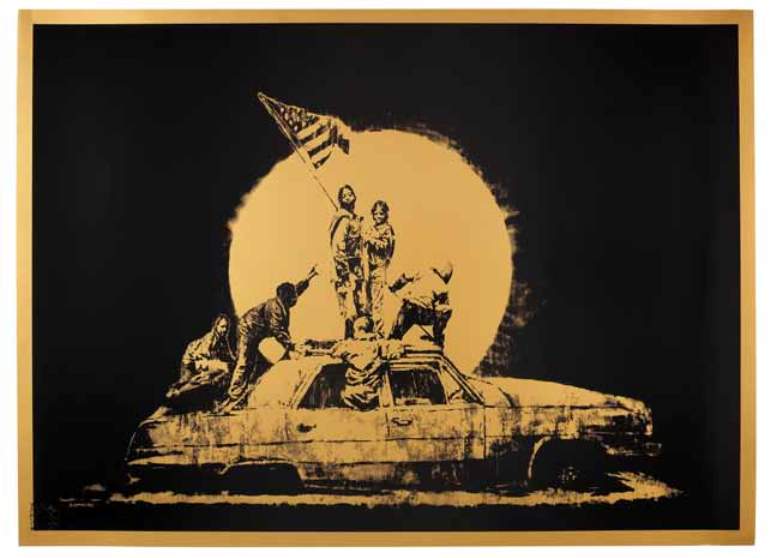 Lazarides Sells Banksy Pieces From Last Decade
There is no doubt about it – Steve Lazarides is one of the most influential figures in the world of Urban Art. If there is a reason to choose why this is so, one must go back to the beginnings of the entire culture of Street Art – more specifically those years which were crucial for the transition of the subculture from streets to gallery spaces. Steve Lazarides was a man who had taken upon himself the role of a conductor of this transition. It is through this light that one should see the importance of screen prints. In the situation of Street Art transforming into something ever so slightly less attainable for a wider public, a print stood (and still stands), as Lazarides would put it – "a gateway for many people to access the world of art collecting." With this in mind, Steve Lazarides put up for bidding, as part of this auction, a number of Banksy pieces from the first decade of the 21st century – a part of his collection. Out of 31 piece by Street Art's Robin Hood, all belonged to Lazarides and only the 2007 piece Watchtower went unsold. Pieces such as Festival (2006), Rude Copper (2002) and Sale Ends (2006) were sold for $24,082, $39,133 and $22,576, i.e. with a hammerprice / high estimate difference of 156%, 106% and 105%, respectively.
More Highlights: Urban Art Pieces
When we look at some other pieces by renowned Urban Artists, the first thing which catches the eye is, apart from already mentioned piece by Hirst, the unsold piece by Ai Weiwei as well as Shepard Fairey's Rise Above Stamp, which achieved a hammerprice / low estimate difference of 20%. Another piece which found a new owner for a price under the low estimate, was Christian Rosa's Warum Nicht (2011), sold for $15,051. Finally, looking at some more successful lots, a piece by José Parlá, Micro & Meen, found a new owner for a price within the range of expected value - $16,556. We finish our highlights overview with the piece by one the art world's biggest rising stars in the period behind us – Conor Harrington. His Dance With the Devil (2013) went for a hammerprice of $94,070 (was expected to reach a price as high as $78,000).
Be sure to check out the detailed auction figures on the next page. In the meantime, sign up for My Widewalls and never miss out on auction analysis and other interesting Collectors Tip features!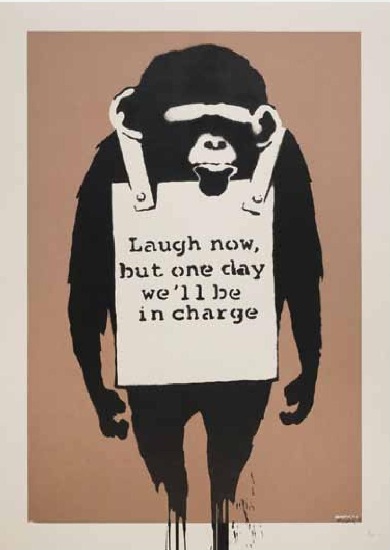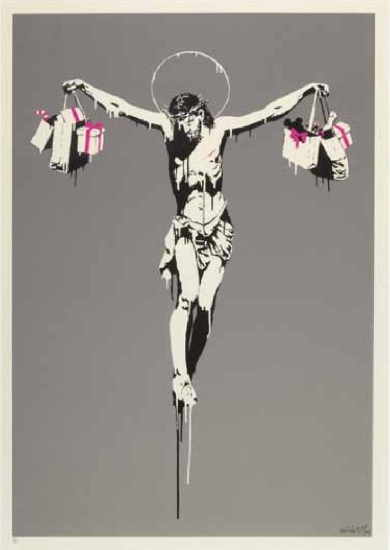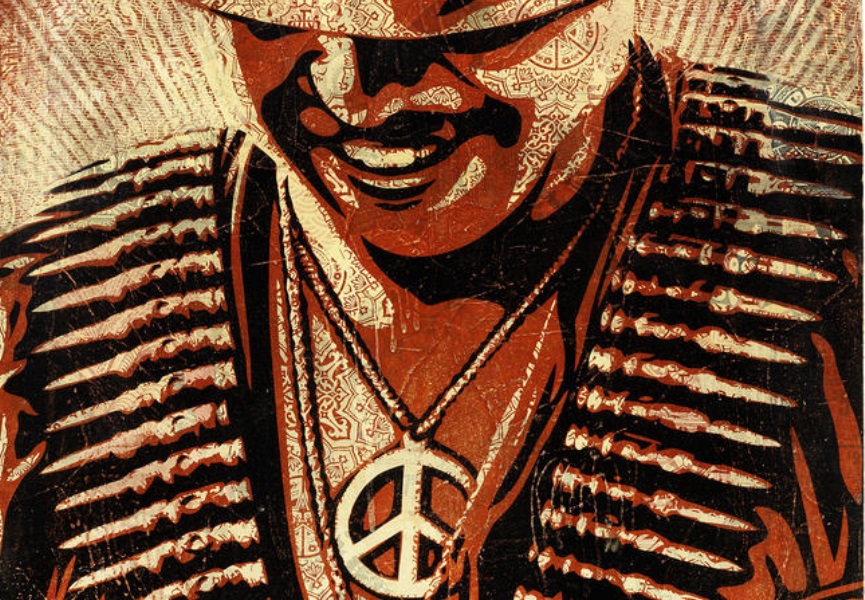 Featured image: Banksy - Sale Ends, 2006
All images courtesy of bonhams.com (apart from photo of Steve Lazarides, which is for illustrative purposes only)
Bonhams: Founded 1793 - Detailed Auction Figures
Sign up for My Widewalls and never miss out on auction analysis and other interesting Collectors Tip features!
Featured image: Conor Harrington - Dance With the Devil, 2013 (detail)