As December starts, and Miami transforms from a holiday resort into a temporary art world center, collectors from other parts of the planet might feel left out if unable to attend any of the art week events. But, this is not so, as Christie's made sure to have a rich auction program in the final month of 2014. Among the art purchasing alternatives, the big auction house is organizing an event in Paris next week named simply Art Contemporain, registered as the Sale 3603. Out of 216 lots on auction, collectors will have the chance to bid for works by George Condo, Andy Warhol (who recently broke the auction room with his Triple Elvis), Damien Hirst, Jacques Villegle, Anish Kapoor, Julian Schnabel and other big names of art history. There will be a group of works created by Asian artists, with twelve pieces that came out of art studios in China. Appraisals range from about $4,000 to close to 2 million, with the most expensive piece on offer being the Icon 6 by Jean-Michel Basquiat, with an estimate of $1,700,000 - $2,400,000, registered as lot 7.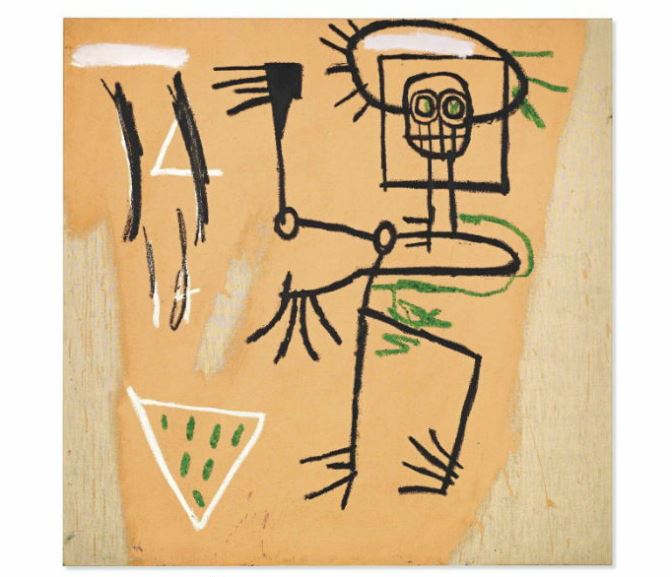 Christie's Highlights
For the collectors unsure of what would be a good catch, Christie's proposed 13 highlights of the auction. They are piece by Niki de Saint Phalle, Germaine Richier (he was included in Pharrell's GIRL exhibition), Kazuo Shiraga (a Japanese action painter), Zao Wou-Ki, Pierre Soulages (luminary of Informel, recently exhibited at Dominique Lévy Gallery Connoisseur's Salon), Jean-Paul Riopelle, Alighiero Boetti, Joan Mitchell, Yves Klein, Jean Tinguely (known for his super-complex machines without function), Anish Kapoor, Walter Leblanc, and Martin Barre. The most expensive works of the group are an abstract piece by Kazuo Shiraga from 1961, with an estimate $1,100,000 - $1,600,000 registered as lot 6; lot 9, a piece by Zao Wou-Ki from 1965 with the same estimate; and Autriche III from 1954 by Riopelle, registered as lot 15, estimated equally as the previous two.
The three works do possess an energetic thread in common, but while Riopelle's piece emerged on the grounds of European post-war abstraction, paintings by two Asian artist derive from a long landscape painting tradition of their respective cultures.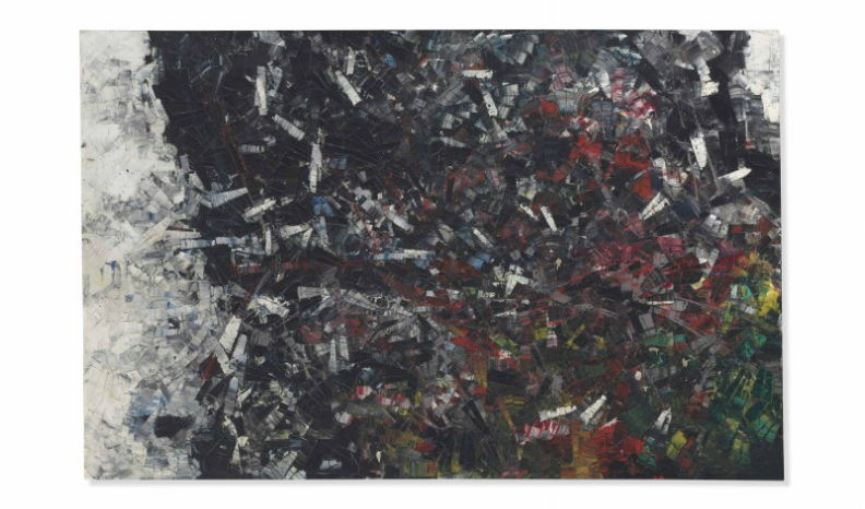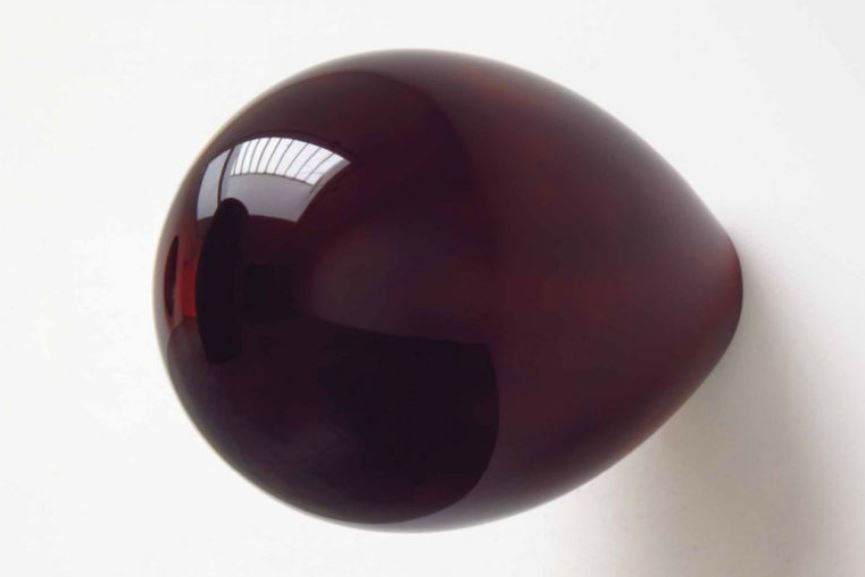 Widewalls Highlights
Among the 216 pieces at the auction, there surely are some worth the attention as well. We already mentioned the Basquiat piece, which will surely get a lot of attention, since he's the top-selling auction room artist, according to the ArtPrice 2013-2014 art market report.
Another artist, popular as ever (funny how pop-art lasts for more than 15 minutes, isn't it?), is of course, Andy Warhol. Christie's will offer two of his Dollar Signs from 1981 as lots 17 and 18, each estimated at $340,000 - $470,000.
Four paintings by George Condo are in the auction catalogue as lots 195, 196, 244, and 245. Top estimate does not surpass $53,000, while the lowest priced piece (lot 244, a woman portrait entitled FRÄUEN) is appraised at $8,100 - $11,000. For collectors missing a Condo, this may be a good opportunity to acquire one. The most interesting piece is probably the lot 195, Untitled (La Femme Allongée) from 1987, with an estimate of $27,000 - $40,000.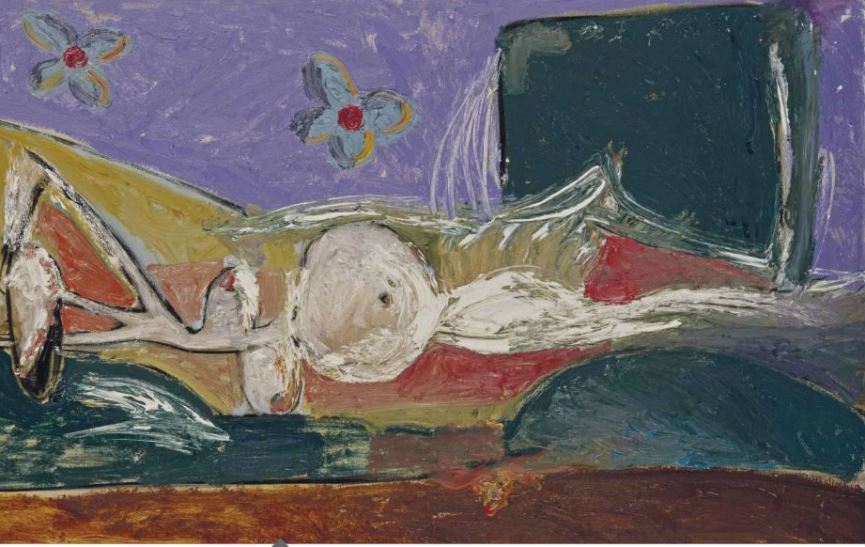 Two works by Damien Hirst are in the catalogue as well, different but recognizable. One if Beautiful Anger Painting from 2007, registered as lot 135, and estimated between $170,000 - $240,000. The second one represents his signature dots, entitled 4-Chloro-2-Methylaniline, from 1997. This painting is registered as lot 123, and estimated at $81,000 - $110,000.
A pioneer decollagist, Jacques Villegle, is represented by two pieces. One is lot 24 Rue Taylor "Ça c'est du cinéma" from 1959, with an estimate of $41,000 - $53,000. The other piece is found as lot 166, named Rue de La Reynie. created in 1960, it's estimated between $41,000 - $53,000.
Once the king of auction room, a brilliant movie director Julian Schnabel is still present at Christie's. His work from 1995, La Blusa Rosa is estimated at $41,000 - $53,000, under the catalogue number 147.
Finally, Anish Kapoor, the mastermind of space and shape relations, is represented by a piece under the lot number 40, entitled After Marsyas. The work is finished in 2003, it bears number 9, marking it as the final one of the nine-piece edition. The lacquered bronze sculpture is appraised at $210,000 - $270,000.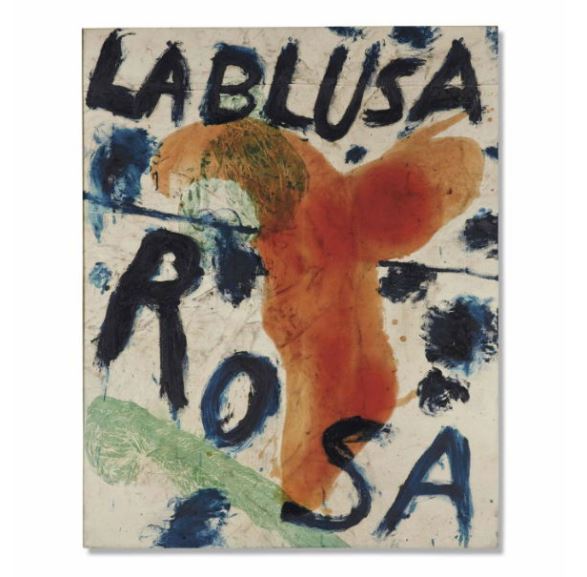 Christie's Paris - Contemporary Art Auction
Browsing the lots of the Art Contemporain auction, we can find a few things to get excited about. Notable is the increasing presence of Asian artists in the European auction room, as the art from Far East is gaining popularity, being recorded in databases. Otherwise, a good selection of post-war art, a focus on abstraction and big names take center stage, still leaving a lot of opportunities for younger collectors to supplement their assortments with not-as-pricey, but still timeless art.
Art Contemporain at Christie's Paris opens the viewing day on November 27, allowing the interested to see the works through December 2, 2014. Divided into day and evening sale, lots from 1 - 45 will be auctioned off on December 2 at 7pm, and lots 100 - 271 on December 3, at 2:30pm, Paris time.
Stay up to date with Christie's Auctions by signing up for My Widewalls!