Auction houses do not sit still, despite the fact the entire art universe is moving to Miami for the Art Basel and the satellite fairs. It seems that Paris is in focus when it comes to bidding at the beginning of December, as both Sotheby's and Christie's have their Art Contemporain auctions set in the French capital, pretty much at the same time. While Christie's is focusing on the French and international artists from the 80's onwards, with several brilliant post-war lots, it appears Sotheby's will have many more works from the post-war period, with a distinctive focus on French Art Informel, and Contemporary in broader sense. However, the popularity of Japanese Gutai movement founder Kazuo Shiraga, and the Chinese-French abstract landscape master Zao Wou-Ki is growing, as both auction houses have their pieces among the lots.
In this short preview, we give you a breakdown of the most interesting lots at Sotheby's Art Contemporain. Art Contemporain auction will offer 148 pieces of art, made by 87 artists of modern and contemporary art.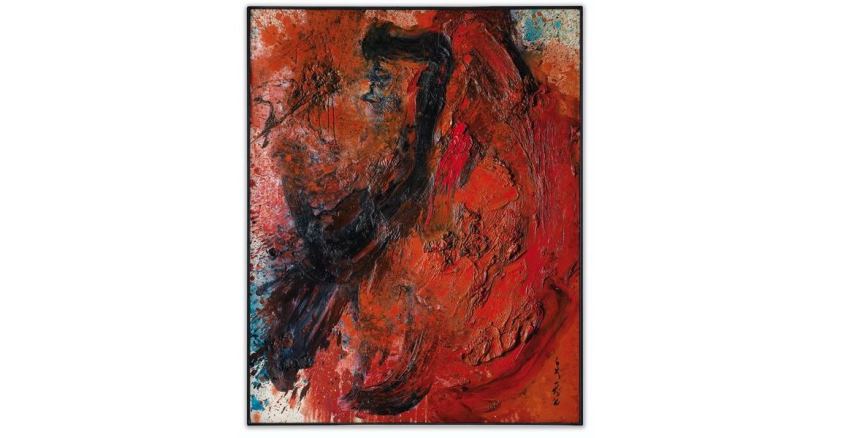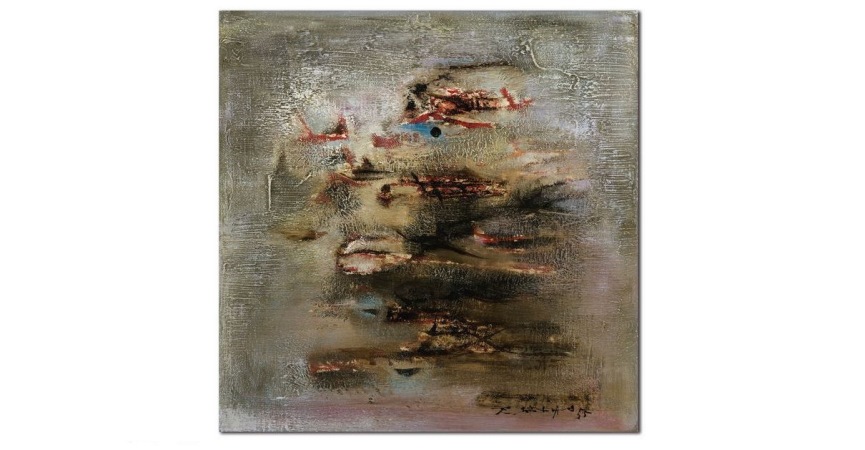 Sotheby's Highlights
Highlighting the most exclusive, and simultaneously the most expensive, works on auction, Sotheby's brings the attention to pieces by Simon Hantaï, Andy Warhol, Kazuo Shiraga, Alexander Calder and François-Xavier Lalanne.
A piece by Simon Hantaï is marked as lot 5 in the catalogue, estimated between 2,297,520 - 2,808,080USD, entitled m.b. 2 (Mariale), is one of only 27 pieces from the Mariale series, in which the artist developed his particular folding technique in various colors.
Kazuo Shiraga's auction record was reached in Sotheby's June sale, and this auction offers yet another stunning piece by the artist. Work named Chishusei Kanchikotsuritsu, under lot 3, estimated 1,276,400 - 1,914,600USD was painted in 1961, one year prior to the artist's first exhibition outside of Japan, held in Paris Stadler gallery in 1962.
After Triple Elvis success, Andy Warhol fell into focus again. His pop art painting Ladies and Gentlemen (Wilhelmina Ross) was made in 1975, based on polaroid photos of transvestites posing in his studio. It's marked as lot 9, estimated at 1,276,400 - 1,914,600USD.
Alexander Calder's kinetic sculptures are amazing to be seen live, and they were loved by Peggy Guggenheim and numerous gallerists and collectors after. His 1947 work in yellow, red, white and black belongs among the iconic pieces of the artist, bringing back to mind what was it so spectacularly innovative in his work. It's under the lot number 4, estimated between 1,021,120 - 1,531,680USD.
Gorille de sûreté II by François-Xavier Lalanne is a fantastic piece belonging to the artist's sculptural bestiary, in which function is incorporated into the art. The bronze figure is signed 2/8, estimated at 638.200 - 893.480USD, and found under the lot number 11.
Browsing the artwork of Art Contemporain, we discovered several other pieces that may prove a good catch.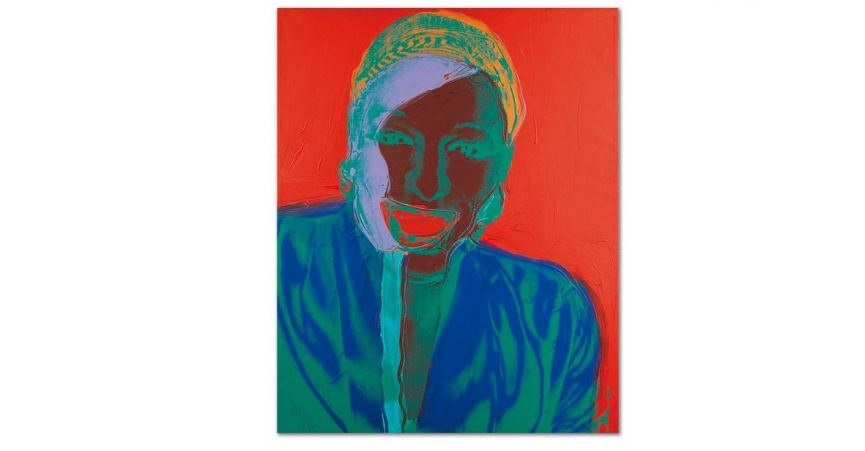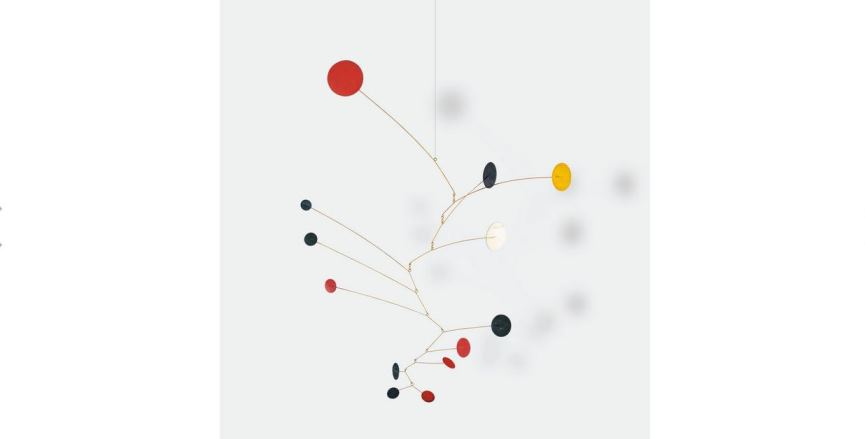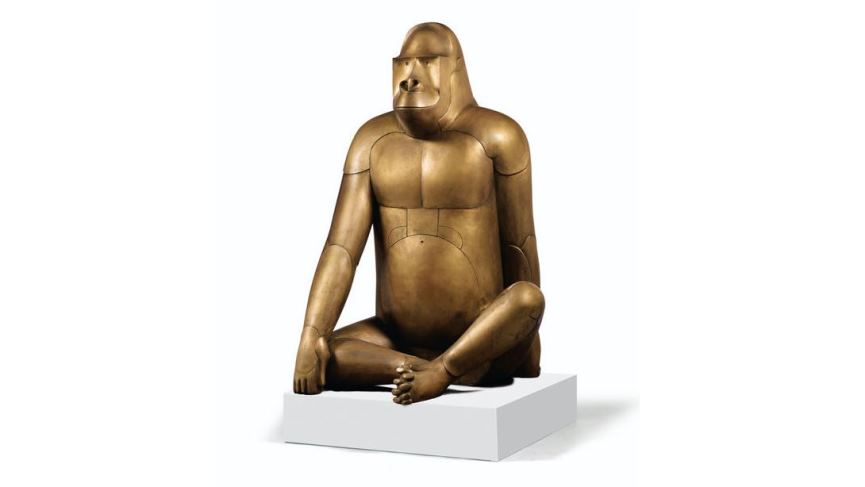 Widewalls Highlights Sculpture
For all collectors that like sculpture, Sotheby's Art Contemporain will offer Louise Bourgeois piece Black Torso under lot number 118, a wonderful modern piece of brilliant surface and refined elegance. Signed with initials, numbered ⅙ and dated 1968, it's executed in marble and estimated in between 114,876 - 153,168USD.
Niki de Saint-Phalle will be represented with four sculptural pieces on auction. One of the interesting ones it Taureau Vase (the featured image of this article), marked lot 175. It is a number 9 artist's proof, from an edition of 50 pieces and 10 artist's proofs, estimated between 25,528 - 38,292USD.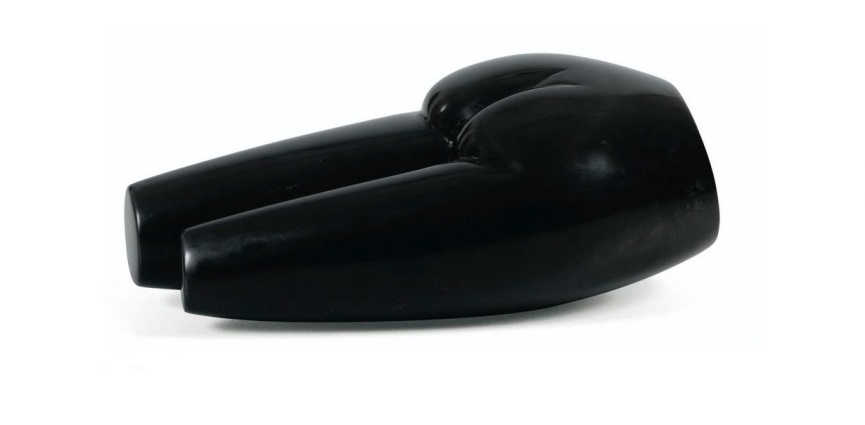 Abstractions and Paintings, and Mixed Media
Admirers of cerulean will be able to bid for an Yves Klein triptych, entitled Monochrome und Feuer. It consists of three cardboard sheets, one pink, one blue and one golden with gold leaves laid down by the artist, executed in 1961. Found under lot number 173, the estimated ranges between 12,764 - 19,146USD.
A piece by magic realism landscapist, Peter Doig, entitled Figure in Landscape can be found under lot number 111, estimated between 89,348 - 127,640USD. This piece from 1996 is signed, titled and dated, executed on board with oil.
Under lot 10, a luminous Anselm Kiefer entitled Wurzel Jesse can be seen, executed in 1987, with palm roots, gelatin silver prints and resin on lead. The estimate for this piece is at 229,752 - 319,100USD.
Zao Wou-Ki painting Albatros, marked as lot 124, is one of two works by the Chinese painter on auction. Painted in 1955, the work is appraised at 153,168 - 229,752USD.
The famous Informel and abstraction representative Pierre Soulages will be represented by 4 pieces under lots 2, 13, 17 and 144. Lot 14 is his painting from 1971, estimated at 638,200 - 893,480USD.
Lucio Fontana and work from his Concetto Spaziale oeuvre is on auction as well, this time executed on paper in gouache technique, in 1964-65. Fontana is the lot 134, estimated at 38,292 - 51,056USD. Another creation by Lucio Fontana is not exactly an original artwork, but a set of multiples and their catalogues, making a more affordable, but highly collectable version of a Fontana. Marked lot 221, the multiple set is estimated between 5,106 - 7,658USD.
Collectors will be thrilled to see a Jean Dubuffet piece Le train des Vacants on auction. Marked as lot 7, this oil on canvas from 1965 is estimated in between 893,480 - 1,276,400USD.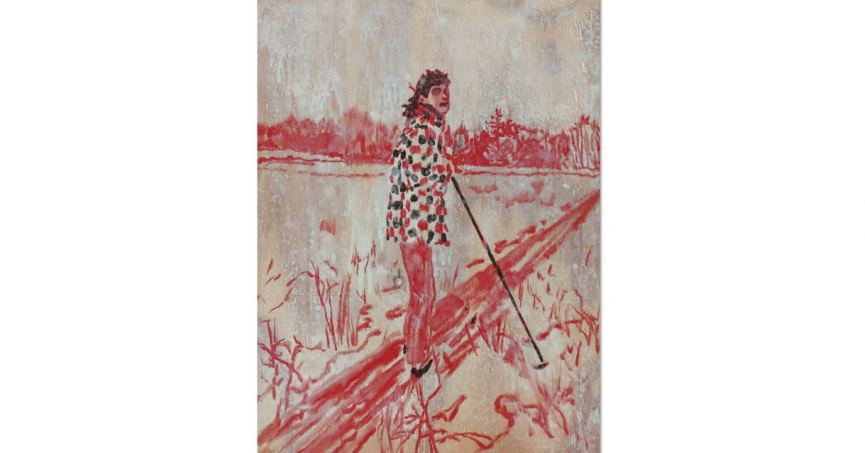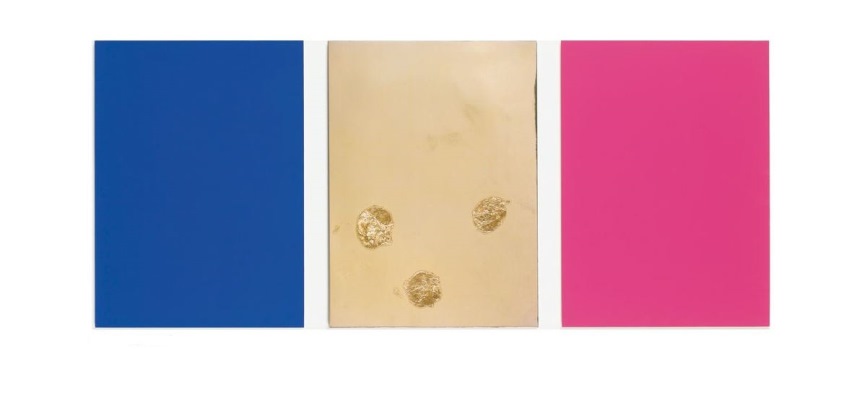 Drawings on Auction
Among all the abstraction, there are some figural pieces and phenomenal drawings on auction in Paris. Two of these works are lots 185 and 186, signed by Antonio Segui. Lot 185 is entitled L'Homme dans le Ville, a mixed media piece on cardboard from 1984, with an appealing estimate of 5,106 - 7,658USD.
David Hockney, the amazing painter of our time, is represented by a lovely drawing named Mark, Bella Vista Hotel, Macao. For all of those who love and collect either drawings or Hockney, lot 114 of the Sotheby's Art Contemporain auction is what they should look out for. The piece is done in ink on paper in 1971, estimated between 15,317 - 22,975USD.
A graphic, freehand, textual piece by Cy Twombly from 1979 is found under lot 119. Made as Project Poster for Le Festival D'Automne de Paris, its estimate ranges in between 51,056 - 76,584USD.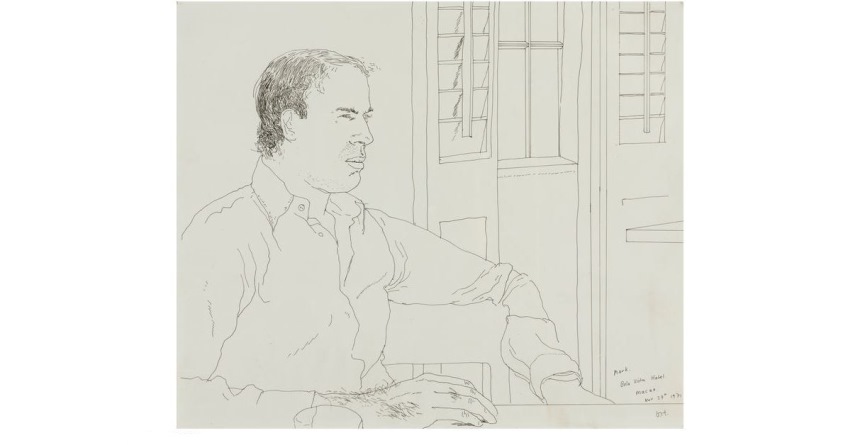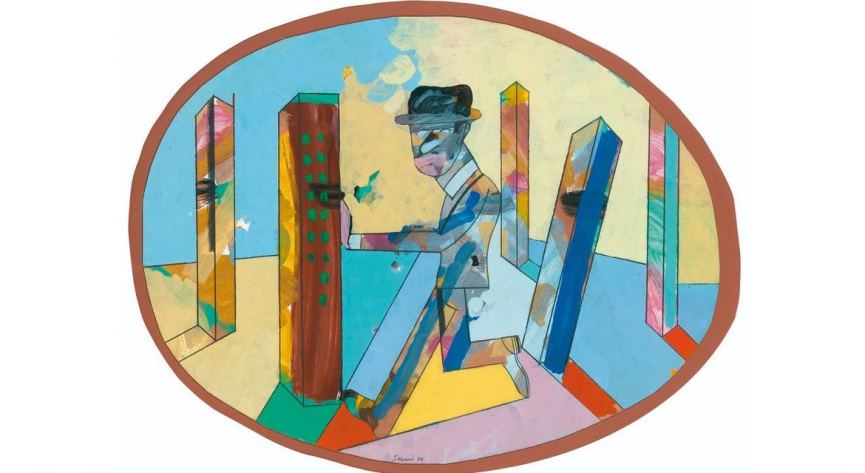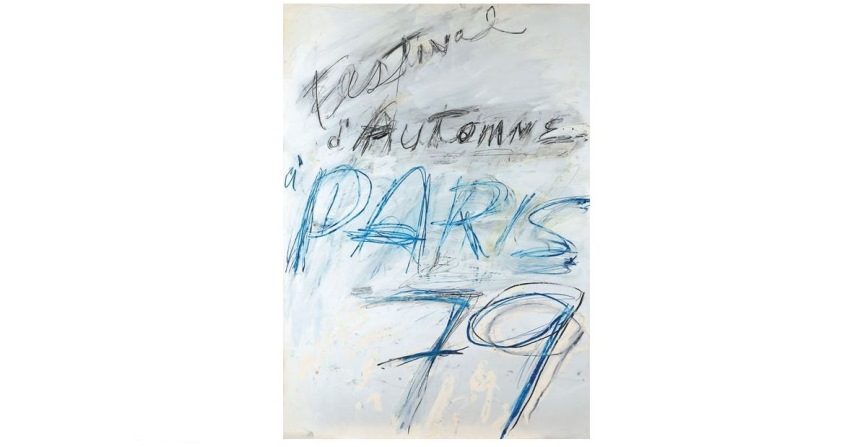 Top and Low Estimates and Auction Hours
The piece with the lowest estimate on Sotheby's Art Contemporain auction in Paris is Alighiero Boetti's Orologio Annuale, lot 107. Signed and numbered 35/100, and executed in 1990, it is estimated around 1,915 - 2,553USD.
The top five estimates belong to pieces by Simon Hantaï, follower by Kazuo Shiraga, Andy Warhol, Alexander Calder and Jean Dubuffet.
Art Contemporain at Sotheby's Paris is scheduled for December 3 and 4, the first session at 7pm on the first day, selling lots 1-30, and the second one the day after, at 2:30pm, selling lots 101-221.
Viewing will be possible as of November 28, 2014, every day, through December 3, 2014. For specific hours, please visit Sotheby's page.
Never miss another Auction Preview or Auction Report! Sign up for My Widewalls today for FREE!