For the first time in their history, the Berlin-based auction house Auctionata will host a sale dedicated to erotica, gathering more than 100 erotic works of a wide medium range and an impressive list of artists. The Auctionata erotica art sale aims to celebrate human sexuality through the exploration of themes such as desire, repression, psychology and sexuality. Because of the explicit nature of artworks in offer, those being in form of photographs, paintings, drawings and sculptures, the sale is not suitable for minors, and viewer discretion is advised.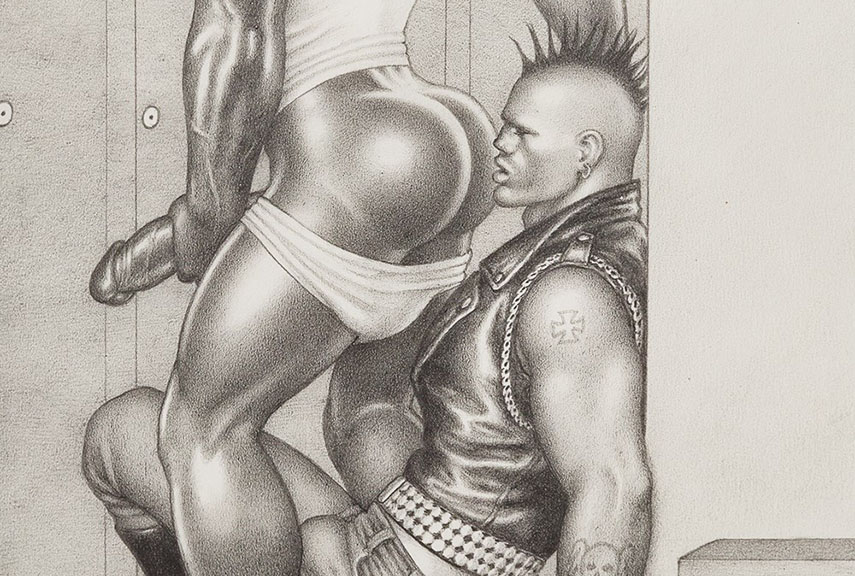 Highlights and Artists of the 2015 Erotic Art Auction
Among the adult material artworks of the Auctionata erotica auction, there are many familiar names and some of the world's most iconic works within difference ranges of price. One of the auction's most remarkable objects is a sculpture by American performance and video artist Paul McCarthy, entitled Santa Octopussy. The 2004 urethane, brass and epoxy piece, with a price at $30,000, represents an ironic play which unites sex toys, in this case a dildo, with the symbolic status of Santa Claus.
Starting at $18,000 at Auctionata, there is the notorious 1978 X portfolio by Robert Mapplethorpe, containing 13 extremely rare gelatin silver prints of homo erotic and sadomasochistic imagery, in the artist's trademark style.
The Auctionata erotica art sale is also including works such as a photograph of a reclining male nude by photographer Horst P. Horst, a series of drawings by Tom of Finland, as well as a Keith Haring collage, all starting between $3,000 and $18,000. The sale will offer some more affordable artworks by artists like Mimmo Rotella, Mel Ramos, Richard Avedon, for example, all starting below $1,000.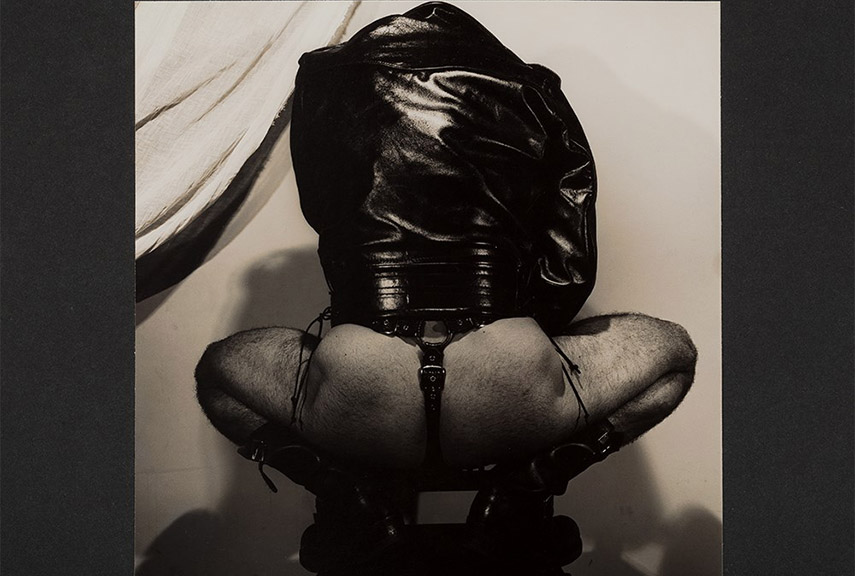 Catch the Auctionata Sale on August 27th
The Auctionata erotica art sale, promising to be one of the most successful auctions, is curated by gallerist and art consultant Kathleen Cullen, who has a rich background in working with erotic art and provocative pieces.
The Auctionata erotica sale will take place on August 27 at 12pm EDT and 8am CET.
You can follow the bidding live through the Auctionata official website livestream or via their Live iPhone app broadcast. To check out the artworks going under the hammer, visit the Auctionata catalogue. Auctionata Berlin was recently declared Germany's most successful auction house - read more about that here!
What is your favorite erotic art at Auctionata sale? Share your favorites on our Facebook page!
Don't miss out on explicit auctions! Create your free Widewalls profile today!
Featured images:
Paul McCarthy - Santa Octopussy, 2004
Marilyn Minter - The Singers, 1992
Yiannis Nomikos - Erotica Mythical Skull, U.S.A., 1975
Corum The Hours of Love' Desk Clock. Limited Edition 149:500, c. 1990
All images courtesy of Auctionata Berlin