Los Angeles based artist Augustine Kofie will be travelling to Morocco shortly, where he will present his new solo exhibition with the David Bloch Gallery. The new solo exhibition, OFF/GRID, will present a new series of works by Kofie, that will also see the American artist working with local craftsmen. The David Bloch Gallery actively encourages exhibiting artists to work with local craftspeople, as was witnessed in the beautiful works of Yaze in The Conference of Birds, which has just been exhibited at the gallery. OFF/GRID will see Augustine Kofie in collaboration with local craftspeople, merging Moroccan art traditions with the artists own contemporary American expression. David Bloch Gallery was also home to the recent Essence solo exhibition by French artist Remed.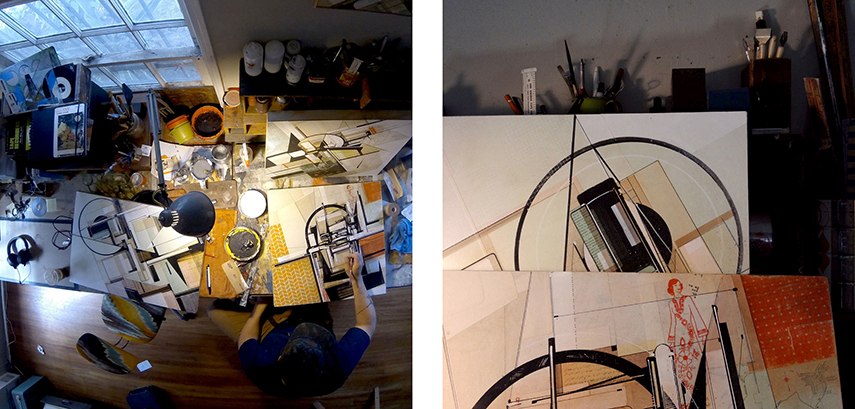 OFF/GRID Solo Exhibition
The OFF/GRID solo exhibition, will see Augustine Kofie further explore the tensions that animate his paintings. He has become known for his drafted art, highly structured line work that is informed by architecture and typography and had been labelled Vintage Futurist. The distinctive style of Kofie has seen him become active in various movements and graffiti crews, including Agents of Change, Transcend Collective and an important part of the Graffuturism movement that recently celebrated its 5 Year Anniversary Show. OFF/GRID refers specifically to a sci-fi temporality, Kofie's work existing in both the past and the future, both pushing and pulling, resulting in a tilt off the grid of time. This is exactly what the viewer feels when looking at the works of Kofie, artworks crafted by an engineer, precise and intricate but somehow playing with our sense of composition and space and ignoring the established patterns. The work of fellow Graffuturism artists may appeal, such as Poesia, Chazme, Pener and Nawer.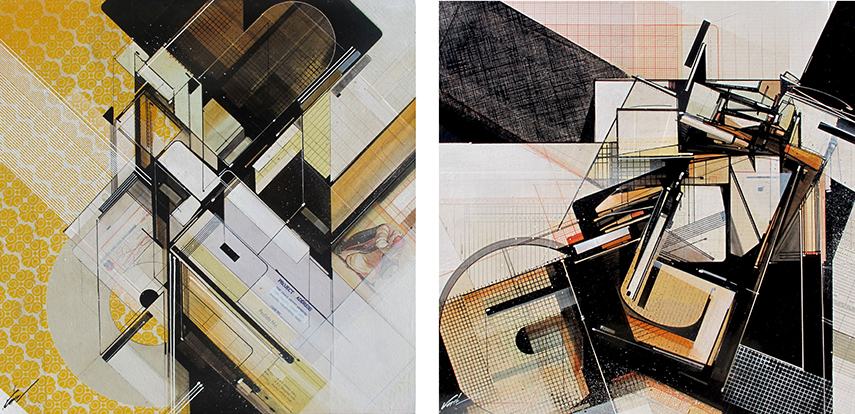 Augustine Kofie at David Bloch Gallery
OFF/GRID also refers to the ways in which Augustine Kofie is creating the art works for his new solo exhibition with David Bloch Gallery, breaking with his usual routine to work with local craftspeople in Marrakech, in what should be a remarkable collaboration. The idea of the formal compositions of Kofie, carefully planned with shapes and lines, the collage technique medium involving industrial packaging from the 1950's to the 1980's, all being filtered through traditional Moroccan artistic traditions is quite tantalising. This is a coming together of different practices and cultures, which will push the past and future themes of the work of Kofie to even further extremes, further highlighting the juxtapositions and opposing forces that exist in his dynamic works. The new solo exhibition, OFF/GRID, looks to be the point in time where vintage and futurist really do collide, so be prepared for a real tilt in time as Augustine Kofie meets Morocco. If you would like to see more of Augustine Kofie, take a look at the following videos: MTN in Miami – Kofie, Futurism 2.0 and Picturin – Intervista Ad Kofie.
OFF/GRID by Augustine Kofie opens at David Bloch Gallery in Marrakech, Morocco, on 27th March, 2015 and runs until 26th April, 2015. Opening reception, with Augustine Kofie present, 27th March, 2015 at 7:00pm.
For all the latest exhibition news sign up to My Widewalls today!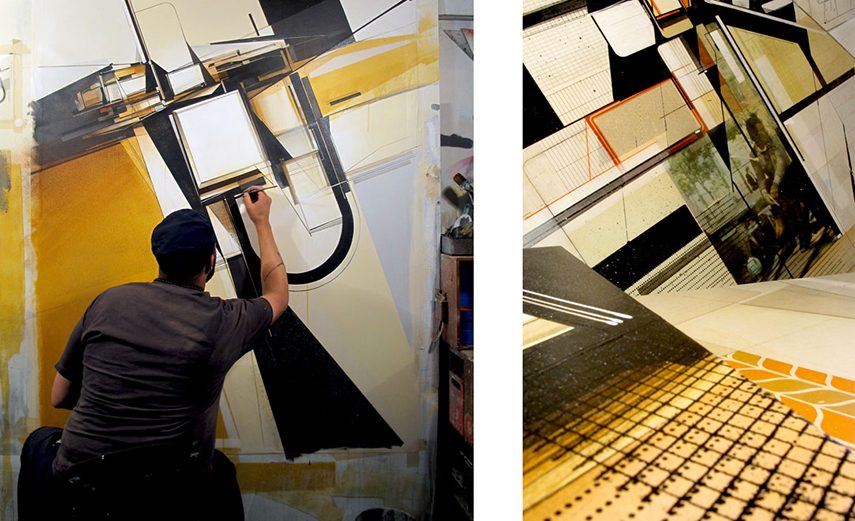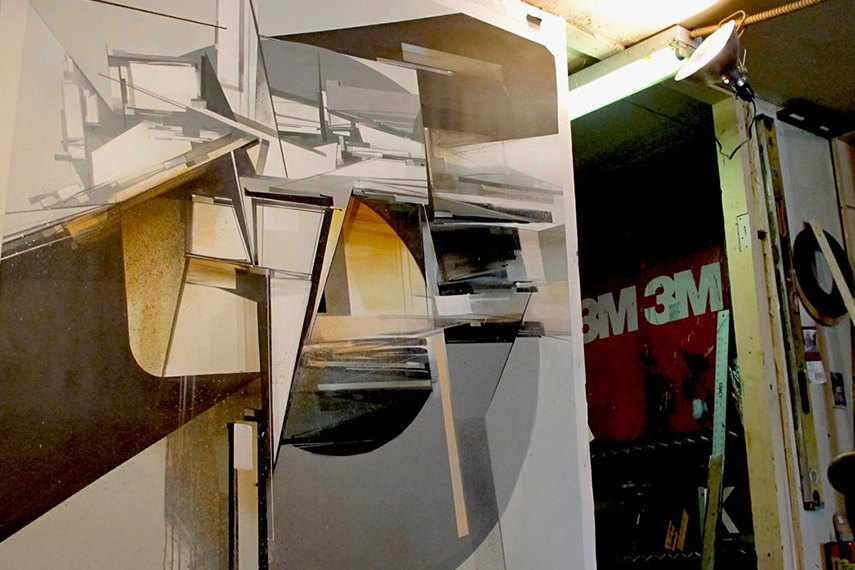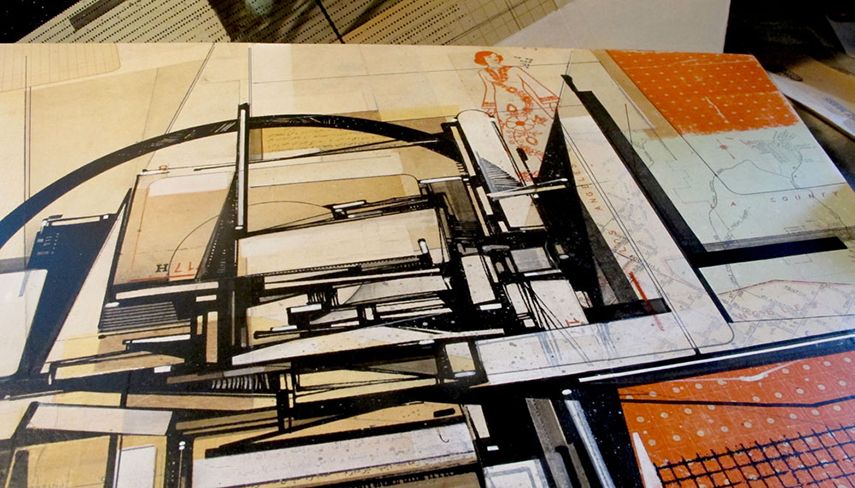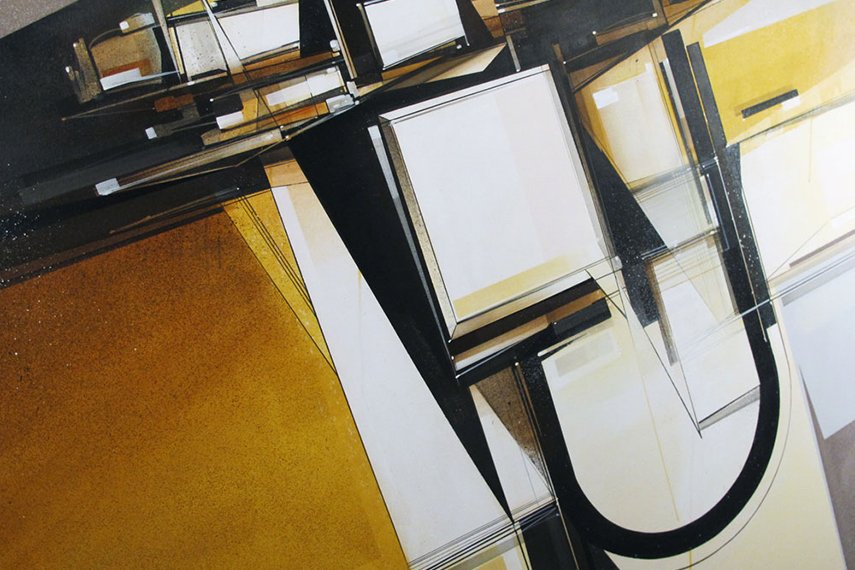 Images courtesy of David Bloch Gallery.