Although Australia has population of "only" 24 million, it is a huge and wealthy country. As the only country that is also a continent for itself, Australia has numerous natural resources, such as gold, iron, coal and diamonds, and its four biggest banks are among "World's 50 Safest Banks". Its economy is ranked 12th in the world, while its GDP per capita is ranked 9th in the world, and the unemployment rate is around 5 percent. Also, in Australia live a lot of high-net-worth individuals (HNWIs) - according to Asia-Pacific Wealth Report 2014, in Australia live more than 218 thousands of individuals that have investable finances of more than $1 million. So, all in all, Australia is a wealthy and prosperous country. Yet, when we talk about Australian artists and Australian art market, things are not so bright. Why?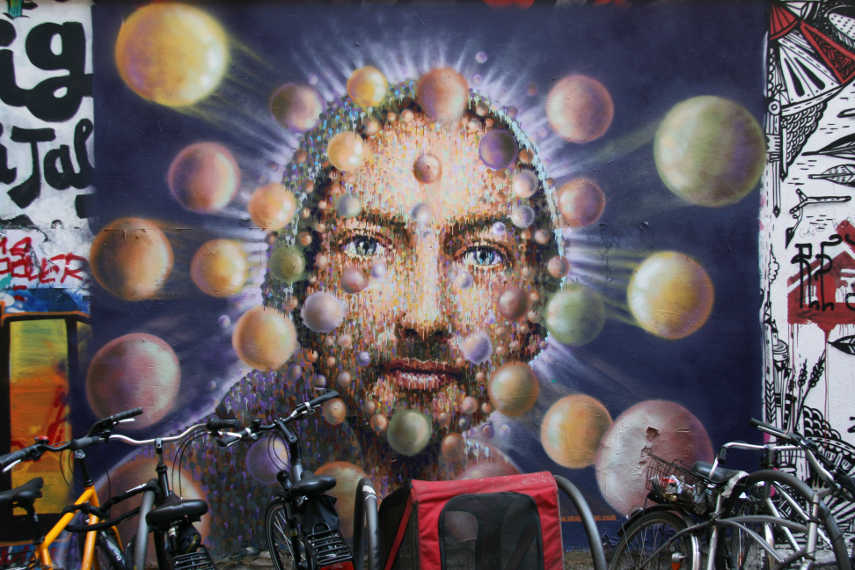 Australian Artists and Poverty
According to some data, most of the Australian artists are among the people with the lowest incomes. Their total annual income is around $15,000 - $20,000, while the poverty line is around $30,000. So, in order to survive, they are being forced to do something else for a living, and that's not good either for them, or for their art - you just have to be focused on what you have chosen to be your career, and not distracted by working side jobs. Yet, that's in an ideal world. In reality, Australian artists are facing the world of art that is changing. The "usual" way for selling art is this: a commercial art gallery is looking for new and exciting talents in the world of art; when it finds her or him, the media is being activated with announcements of the "next big thing"; the buzz is created, the prices are rising, young artist is becoming a household name, gets commissions, and so on, and so on. But, in the previous couple of decades, the number of commercial art galleries in Australia was halved.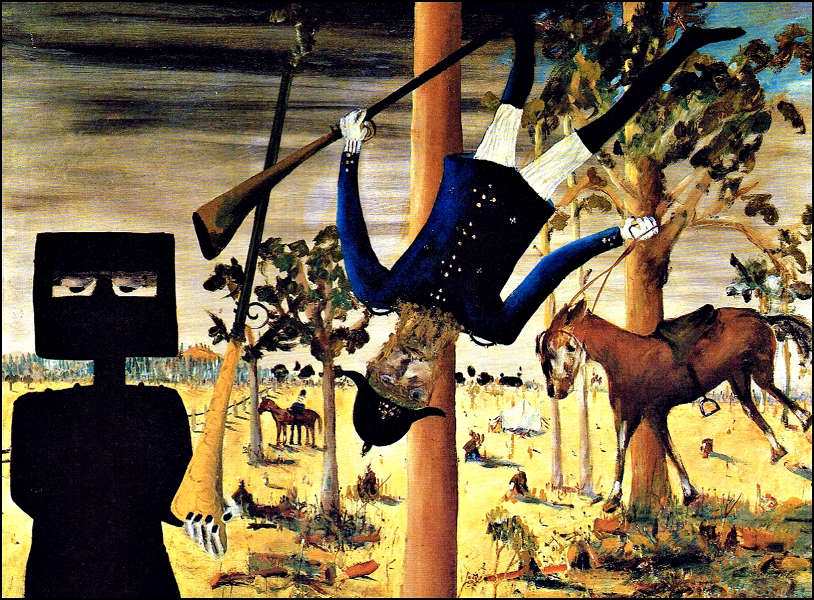 Administration Versus Art Market
There are several reasons for that. In the year 2000, Australian government has introduced Goods and service tax (GST) - a value added tax of 10 percent on most goods and services sales. In 2009, Resale Royalty Right for Visual Artists Act has been introduced, and came into effect in the middle of 2010. By this Act, there's a 5 percent royalty that is required to be paid to visual artists on certain commercial sales of their work, which, naturally, had a negative effect on the art market. The final blow for art market in Australia was changing the rules relating to investment by Self Managed Superannuation Funds, that were introduced in 2010, and brought into force in the summer of 2011. These rules, according to Australian National Association for the Visual Arts (NAVA), resulted in destabilisation and downturn in the Australian art market. What do those regulations say? They are not prohibiting Self Managed Superannuation Funds (SMSF) to invest in artwork, but they are prohibiting this investment to give rise to a personal benefits. All these works in SMSFs are due to be stored in a "purpose-built facility", that hasn't anything to do either with the owner, or any related party. SMSFs that weren't able to meet the new rules simply sold their artworks: all out of the sudden, the Australian art market has been flooded with artworks from SMSFs, the prices have dropped, and that led to discouragement for Australian artists to create their art further on.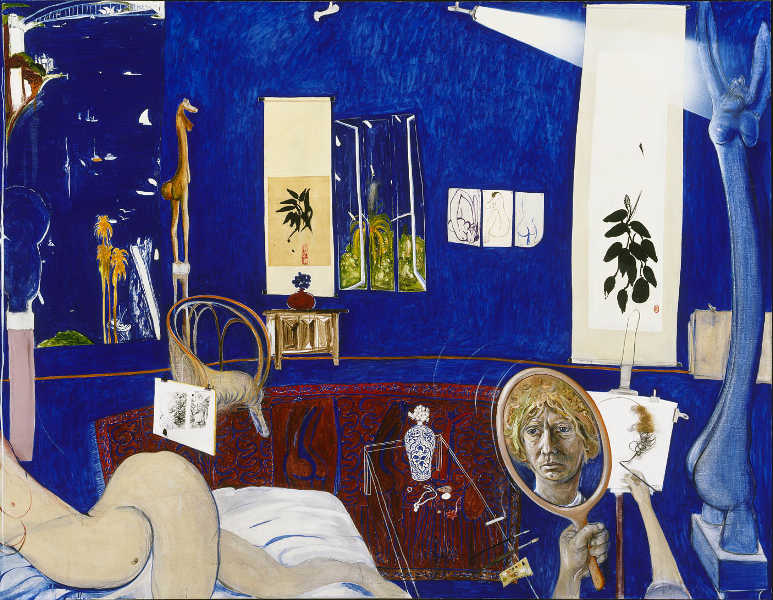 Circulus Vitiosus
With that being said, the Australian art market is also facing the same problems as the global art market - generally speaking, the number of visitors that go to galleries is shrinking, due to the fast-paced life style and the lack of time. People are visiting and buying art online, "keeping" their visits to galleries only for major exhibitions. Due to these problems, less and less art is being sold through art galleries, and more and more through art fairs, but for Australian galleries participation in those big art fairs, such as Art Basel Hong Kong, is quite expensive and unaffordable. Because of that, they've been focusing on domestic market. However, this art market needs fresh art because it has been oversaturated with artworks that have been circulated and shopped around too quickly. And when these artworks, that have been flip-flopped for several times, come to the auction houses, they remain unsold, further lowering prices and the state of the art market.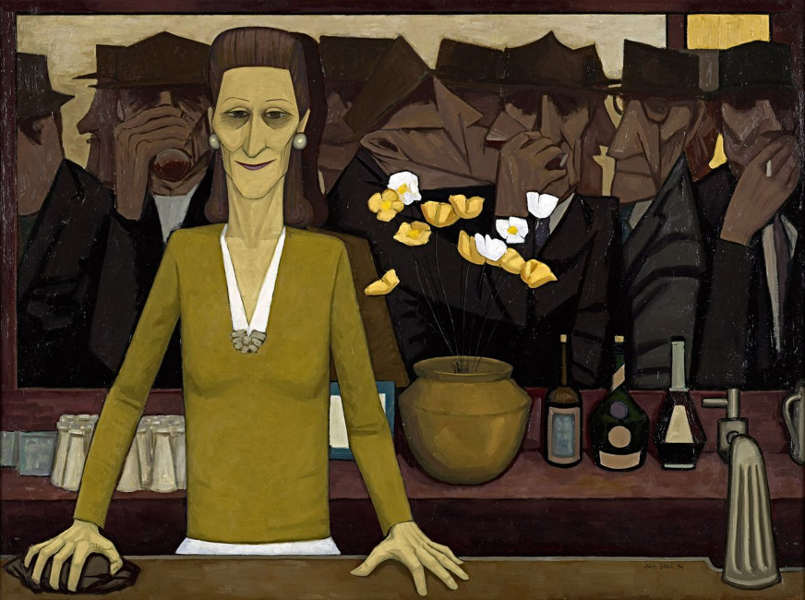 Big Galleries to the Rescue?
Finally, there's another reason for the rather bleak state of the Australian art market, that in 2012 had 0.6 percent share of the global art market: distance. Yes, today's world is a highly globalized one, but in the art world there's something that is undisputed center of the art world, and that something is called New York, and then there's art market's periphery. Australia's just too far away from the global art scene - everything you'd want to show in Australia must cross half of the world, literally. This applies the other way, too - for instance, a drawing by Brett Whiteley, famous Australian artist, costs as much as, say, a drawing by Damien Hirst, but the aforementioned one you can sell only in Australia, while Hirst's drawing you can sell all around the globe. Perhaps the arrival of large galleries in Australia would changed things a bit, because they, just as any other multinational company, wouldn't depend that much on the state of the Australian art market alone. While the introduction of that mentioned GST caused the initial blow to the Australian art market, it's still way lower than tax in some other countries - for instance, the value added tax for import of goods in Germany is 19 percent. So, the art market in Australia has some drawbacks, but it also offers a stable economy and relatively predictable business conditions: all it needs is an initial momentum by some big galleries.