Throughout the history of Australian art, women were a visible and active presence. Continually challenging prejudice about women's capacity as artists, they managed to gain recognition and respect and change the course of art history along the way. However, can Australians today name five women artists? The National Gallery of Australia wants to make sure they do, driving awareness of women who have made or are making a huge contribution to the country's cultural life.
In an upcoming show titled Know My Name: Australian Women Artists 1900 to Now, the NGA will bring together more than 300 works made by Australian women artists, spanning 1900 until today. The exhibition will include works in a variety of media, from artists such as Tracey Moffatt, Margaret Preston, Emily Kame Kngwarreye, Destiny Deacon, Julie Rrap, Bonita Ely, and Jill Orr.

Part of a Wider Initiative
Part of the series of exhibitions that seek to increase the representation of women artists in the Gallery, Know My Name aims to propose another history and challenge the assumption that modern and contemporary Australian art is a male-dominated narrative.
As the Gallery's Assistant Director, Curatorial and Exhibitions, Natasha Bullock explained, the exhibition will tell a new story of Australian art by "turning up the volume on the many previously unheard voices."
Deborah Hart, Head of Australian Art and the curator of the show alongside Elspeth Pitt, Curator Australian Paintings and Sculpture, explains the exhibition aims "to counter the dominance of historical displays emphasizing men."
Given the number of significant women artists past and present, this exhibition can only be partial; it is not an endpoint or separate from other endeavors, rather it is part of a continuum and an ongoing reassessment.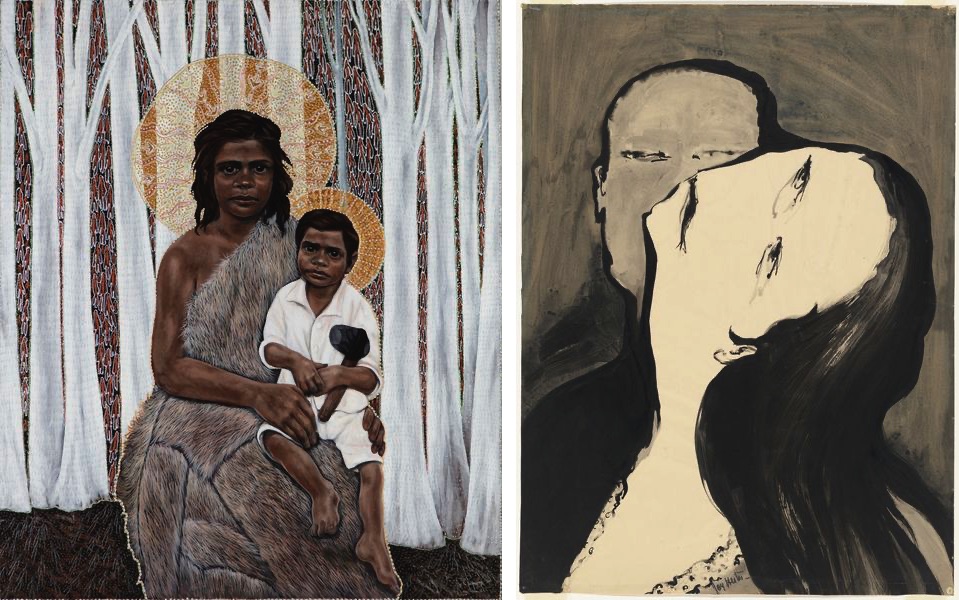 Exhibition Highlights
Bringing together more than 350 works, including new commissions performances and works drawn from the national collection, as well as collections from across Australia, the exhibition will highlight both lesser-known and leading artists such as Destiny Deacon, Marie Hagerty, Emily Kame Kngwarreye, Margaret Preston, Julie Rrap and Margaret Worth.
Among highlights is a commission by the Tjanpi Desert Weavers; the work of pioneering performance artists Bonita Ely and Jill Orr; a complete edition of Tracey Moffatt's key series of photographs, Something more; a major collaborative painting by the Ken Family Collaborative; an installation by Justene Williams; and a commission by Jo Lloyd, supported by Phillip Keir and Sarah Benjamin.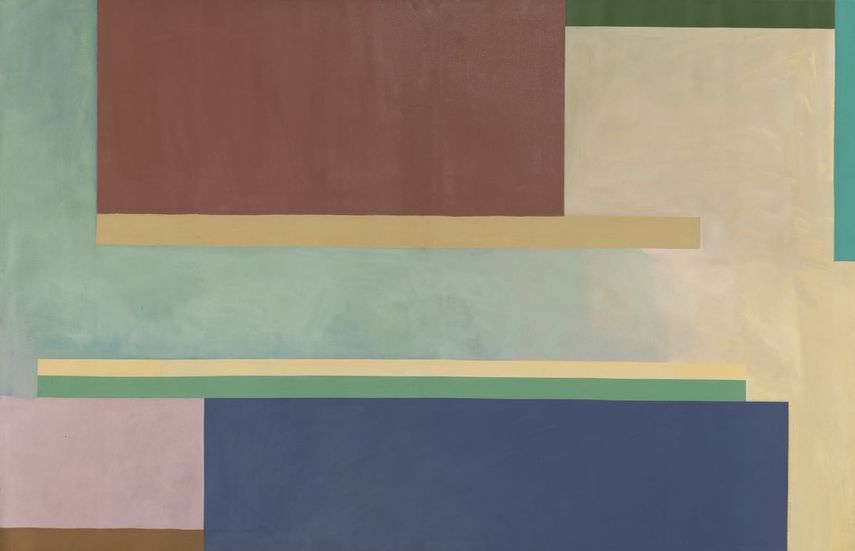 Australian Women Artists at the National Gallery of Australia
Postponed from its original May opening due to the pandemic closure, the additional planning has resulted in an expanded and more comprehensive exhibition.
The exhibition Know My Name: Australian Women Artists 1900 to Now will be on view at the National Gallery of Australia in Parkes from November 14th, 2020 until July 4th, 2021.
The exhibition will be accompanied by an online conference taking place from November 10th until November 13th, 2020, bringing together artists, activists and academics from Australia and the world. The Know My Name Conference will feature Griselda Pollock, feminist art historian and cultural feminist; Worimi woman and Narrm/Melbourne-based educator, curator and academic Genevieve Grieves; American photographer Nan Goldin; and Australian-born writer Jennifer Higgie, editor-at-large of frieze magazine and presenter of the podcast Bow Down: Women in Art History.
The exhibition will also be accompanied by a major publication, Know My Name, delving into the histories and inspirations of a cross-section of Australian women artists.
Featured images: Tjungkara Ken, Sandra Ken, Yaritji Young, Freda Brady, Maringka Tunkin - Seven Sisters, 2018. National Gallery of Australia, Canberra, purchased 2020; Ethel Carrick - The market, 1919. Private collection, courtesy of Smith & Singer Fine Art.