The Louvre Abu Dhabi opened in 2017 by the United Arab Emirates Vice President Mohammed bin Rashid Al Maktoum, Crown Prince of Abu Dhabi Mohammed bin Zayed Al Nahyan and French President Emmanuel Macron, in spirit of multicultural collaboration and cultural exchange. The building was designed by one of the world's leading architects, Jean Nouvel, who was inspired by the traditional Islamic architecture. The growing collection offers a myriad of works from different epochs, while temporary exhibitions feature the latest works and curatorial concepts.
Such is the case with the upcoming exhibition titled Rendezvous in Paris: Picasso, Chagall, Modigliani & Co.(1900-1939) aimed to reveal a thriving art scene which nurtured some of the leading Modernist masters such as Marc Chagall, Tamara de Lempicka or Pablo Picasso, organized in partnership with Paris' Centre Pompidou and Agence France Muséums.
Revisiting 1920s Paris
The paintings, sculptures, and photographs by around fifty prominent avant-garde artists will reveal dominating tendencies, motifs, and the bohemian atmosphere of Paris, the art capital of the time.
After the horrors of World War I, many searched for a refuge, a place where they can express themselves freely, as artists, but also as citizens of the world. The growing art community changed the Parisian cityscape by gathering in salons, studios, galleries, and cafes; it was Paris where they produced some of the most daring and best-known works.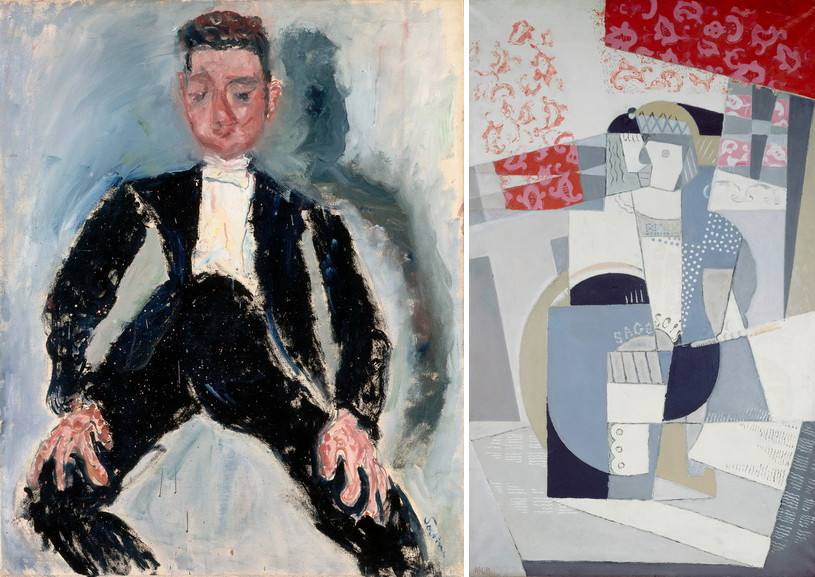 The Exhibition Highlights
The exhibition will offer the visitors a unique chance to plunge into physical and psychological journeys, as well as highly imaginative and rather progressive creative outputs of the artists who felt the City of Light is a place which unifies the displaced.
The iconic masterpieces from the Centre Pompidou collection such as Picasso's Woman seated in an armchair made in 1910, To Russia, Asses and Others by Marc Chagall from 1911, Modigliani's Portrait of Dédie from 1918 and astonishing canvas Girl in a green dress made by Tamara de Lempicka in 1927 will be on display alongside other works.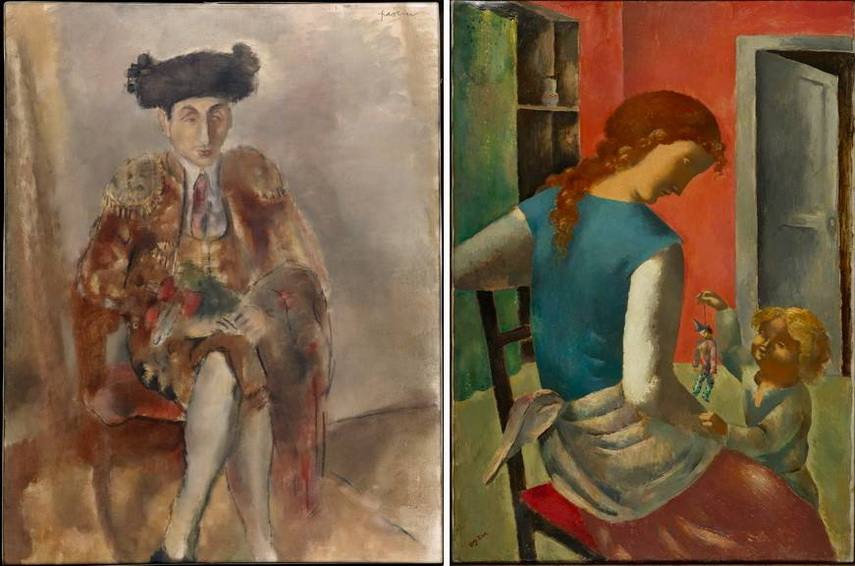 Rendezvous in Paris at Louvre Abu Dhabi
The curator Christian Briend (Chief Curator and Head of modern collections at Musée national d'art moderne Centre Pompidou), assisted by Anna Hiddleston Galloni (Assistant Curator, Modern collections at Musée national d'art modern Centre Pompidou) went through an exciting time warp by focusing on the production made mostly by the foreign artists. Briend stated:
I am delighted to contribute to such an ambitious exhibition of Modern art, which brings together a number of exquisite masterpieces by some of the most famous artists of 20th-century art history. Of particular meaning to me in this project is the fact that we are showcasing the contributions of foreigners, starting with Picasso who dominates the art of this time and including many others, making this an exhibition about cosmopolitanism and its virtues.
A rich program will accompany the exhibition under the curation of Ruth Mackenzie (CBE, Artistic Director at Theatre du Chatelet and former Artistic Director of Holland Festival and London 2012 Festival).
Rendezvous in Paris: Picasso, Chagall, Modigliani & Co.(1900-1939) will be on view at Louvre Abu Dhabi from 18 September until 7 December 2019.
Featured image: Amadeo de Souza-Cardoso - Cavaleiros (Riders), 1913. Oil on canvas. © Philippe Migeat - Centre Pompidou. All images courtesy Louvre Abu Dhabi.