A city in Northern Spain, Tudela has become a benchmark in terms of contemporary and urban muralism worldwide as it houses a rich collection with some of the most relevant figures on the scene. This is all thanks to Avant Garde Tudela, an International Contemporary Muralism Festival that has been taking place for the past decade.
Fresh out of lockdown, Avant Garde Tudela returns to Tudela (Navarra, Spain) this June as one of the first mural festivals of the year. In the midst of the exceptional circumstances the world is experiencing, the festival returns with renewed energy, bringing together artists Miss Van, Mina Hamada and Jeff McCreight.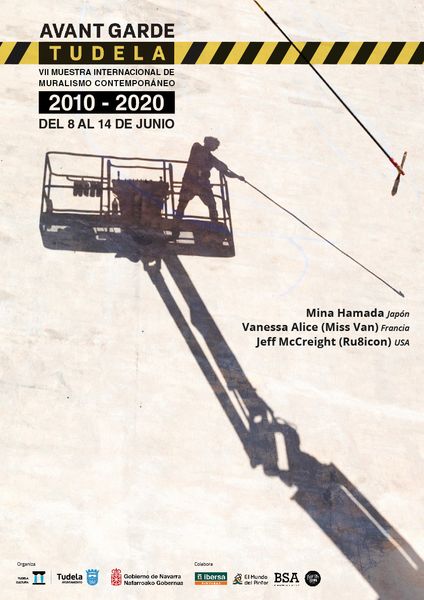 A Festival With a Strong Tradition
Founded in 2010, Avant Garde Tudela grew into an unavoidable event within the international mural panorama. Over the years, it has welcomed artists such as Sixe, Mark Jenkins, Evan Roth, Ron English, El Mac, Escif, C215, Faith XVII, Vhils and Franco Fasoli, each living their distinct mark on the city walls.
Organized by the Tudela City Council, this year's edition will be curated by Jorge Rodríguez-Gerada. Artists Miss Van, Mina Hamada and Jeff McCreight will intervene on the facades of the city with medium and large format works.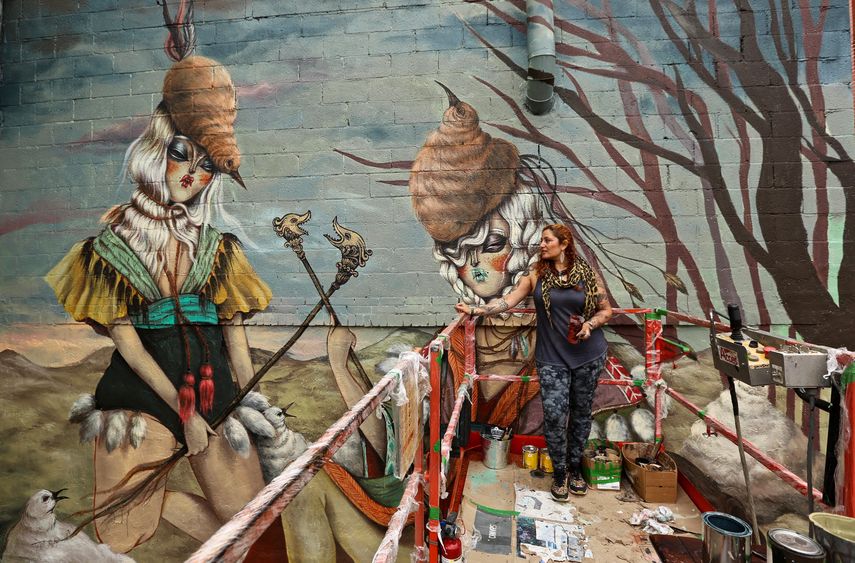 Participating Artists
A trailblazing French artist based in Barcelona, Miss Van is best known for her signature sloe-eyed, full-lipped, darkly burlesque poupée (doll) paintings. Provocative, erotic, and uninhibitedly sexual, her works carry a surreal quality of burlesque, resonating with a beautiful synergy of rawness, softness and emotion. The artist once explained, "I evolve and grow with my paintings. This is the only way when you paint with emotions and feelings. I try to be honest with myself."
An artist born in the United States, raised in Tokyo, Japan, and currently based in Barcelona, Mina Hamada creates free and organic works characterized by vibrant color, rhythm and improvisation. This electric style is reminiscent of the inner child's favorite candy-colored dream.
Jeff McCreight, better known as Ru8icon, is and American artist who has been an active participant in the Barcelona street art scene since 2014. His working process include intense study work, mainly using oil paint on canvas. He is working both indoors and outdoors, Traveling throughout the USA, Brazil, Spain and Portugal. He will shortly open a solo show at the Father Gallery in New York City.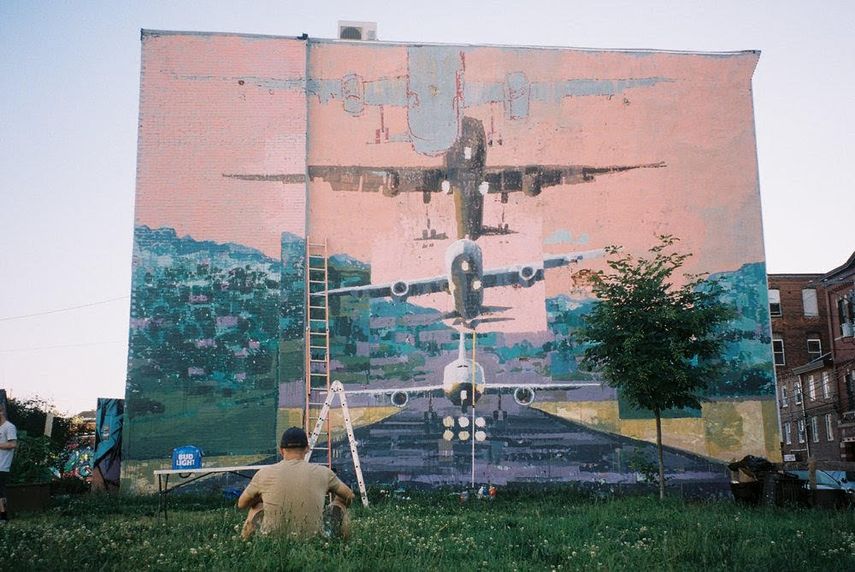 Avant Garde Tudela 2020
Avant Garde Tudela 2020 will take place in Tudela, Spain from June 8th to June 14th, 2020.
As it is happening in the country where health measures and security protocols are still very much in place, all the murals will be open air and measures will be put in place to avoid large groups.
Featured image: Mina Hamada, Japan. All images courtesy of Avant Garde Tudela.