Azart gallery is proud to present ULTRAMODERN, a group exhibition featuring fifteen artists. The works presented in the show are modern and urban art pieces that investigate diverse and unorthodox art techniques with a special accent on the art of portraiture. The artists will present their respective works of art and invite the viewers to explore the very term ultramodern – to ask questions about what it means exactly and how it reflects on our everyday lives. In a fast-paced world we live in, everything succumbs to convenience. Art, love, leisure, all the things people enjoy are subservient to the chase for something more, and something more usually isn't enough.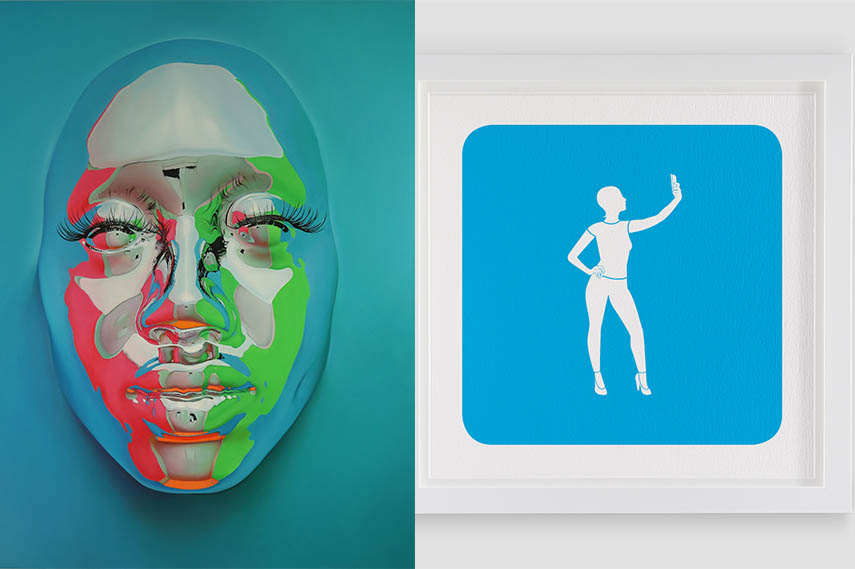 The Artists in the Exhibition – Blend of Blends
Lala Abaddon is a visual artist who blends the traditional custom of weaving with photography and painting in order to create optically impressive formations. She is devoted to the investigation of binary relationships with parallels which mold their physical existence.
Jef Aerosol is the pseudonym of Jean-François Perroy who is a French urban artist who is famous for his unique stencil technique and his masterful command of portraiture.
Am DeBrincat is a Brooklyn-based artist whose vibrantly colored paintings blend the techniques of collage, photography, and painting to make digital hybrid identities.
Indie184 is a New Yorker who has been diligently operating in the graffiti culture for over a decade. She is influenced by abstract expressionism and pop art. Her paintings are a skillful blend of her graffiti and street art imagery and juxtaposed with her personal messages and experiences.
Jeremy Penn is a New York-based contemporary artist whose works have been exhibited internationally. He paints the portraits of iconic figures in encaustic, a material that grants him the opportunity to explore texture and apply vibrant colors to his paintings.
JPO or John Paul O'Grodnick is an urban artist based in New York who describes his creative style as "beautiful dirty industrial street art". He blends drawing, lettering, figuration, and abstraction on vividly colored surfaces with acrylic and Aerosol.
Kip Omolade is a Harlem-born artist who worked as a graffiti master while he was an intern at Marvel Comics at The Center for African Art. His hyper-realistic oil portraits explore the idea of immortality, the masks we all wear in communication with others, and the notions of luxury and beauty around us.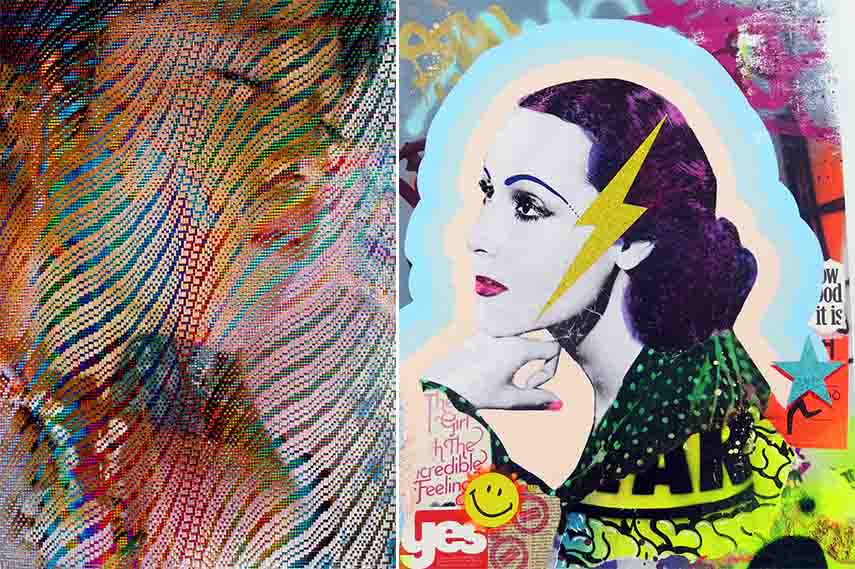 The Artists in the Exhibition – Mix and Match
Kurar is a French street artist who became prominent in the graffiti scene during the late 1990s. He uses the techniques of fresco, stencil, and collage and utilizes the high contrasts, mostly between black, gray, and fluorescent colors. His work tackles the issues of war, religion, mass consumption, and alienation.
Lambros has a unique style of stenciling that reminds of the Masters of 18th Century engraving. He blends his aesthetics with the components from Art Noveau, Modern Art, and graffiti art.
Lizzie Gill is a Brooklyn-based, mixed-media artist whose works investigate the themes of retro Americana. She is the Associate Curator at Sugarlift Gallery and the co-founder of the Brooklyn Collective.
Ray Dust is a mixed media artist whose works cavort with the dichotomies and layers of life such as death and life, serious and whimsical, sad and happy.
Sylvain Tremblay is a Canadian artist who has worked as an illustrator for many years, before devoting his life to painting. His works have been exhibited worldwide, in the United States, Canada, Europe, Asia, and the Middle East.
Sonni is an artist who works in a variety of mediums, from paper and pencil to acrylic on canvas. He depicts the memories from his childhood through the employment of primary colors.
Timur York is a New York-based American conceptual artist whose art tackles the notions of time, place, and history. He depicts the problems that face the contemporary society through the utilization of graphic iconography, photography, and mixed media.
Yueyin Hu is an illustrator and a multi-media artist whose project Emancipation of the street is a projection of 4D motion graffiti tags, dedicated to a better understanding of street art in New York City.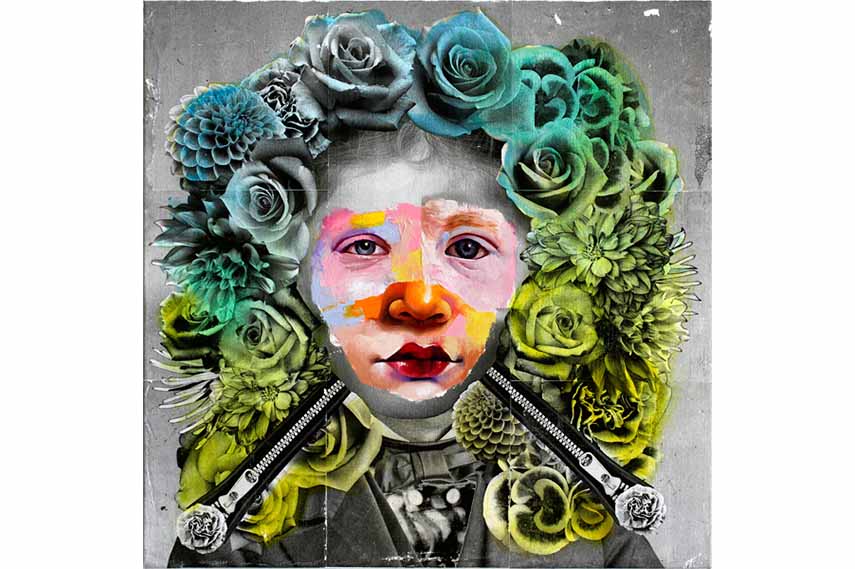 ULTRAMODERN at Azart Gallery
ULTRAMODERN will be on view at Azart Gallery in New York. The opening reception is scheduled for Wednesday, April 27th, and another one on May 1st, 2016, from 6 PM to 8 PM. The exhibition will run from April 27th to May 15th, 2016. The gallery is located at 51 Orchard Street in New York City. ULTRAMODERN will, as we said, feature fifteen artists, so everyone will definitely find something aesthetically and philosophically pleasing here. For all of you who enjoy colorful and vibrant works, this exhibition is the place to be, so make sure you clear your busy schedule and let yourself enjoy and relax, and, view some amazing art at Azart gallery.
All images courtesy of Azart Gallery.
Featured image: Hu Yueyin - 4D Graffiti Projection Mapping