After the successful solo exhibitions by many acclaimed contemporary artists, including Fintan Magee and Felipe Pantone, Melbourne's Backwoods Gallery will now host a group exhibition dedicated to their decade-long project. Entitled A Study Of, this initiative aims to create a comprehensive archive of artistic studies by some of the world's leading creative individuals, while at the same time covering a wide variety of subjects, which go to finish the show's title. Until now, there were studies of Hands, Eyes, Hair, and Camouflage, and now it's time to discover the mysterious realms of Darkness, through the works of twenty three international artists.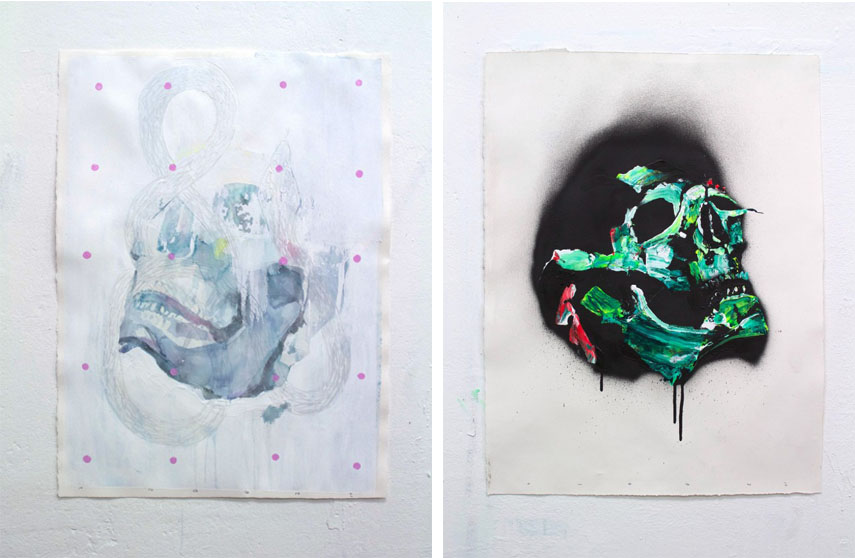 A Study of Darkness
When so many artists with a splendid variety of approaches, styles and practices, come together to explore a common topic, their discoveries are bound to be captivating and curious. Among those in the line-up for A Study of Darkness show, we have many familiar names, such as the above mentioned Felipe Pantone, who will surely deliver another one of his futuristic pieces. Shun Kawakami, who also had a solo show at Backwoods recently, is someone who ferociously plays with shadows and lights, in intricate drawings and designs. It will be interesting to see the contribution of Stephen Ives, a talented sculptor of the unusual, or the colourful street compositions created by Nelio and Lush. Also participating is Dave Kinsey, whose abstract artworks evoke a sense of eeriness and the surreal.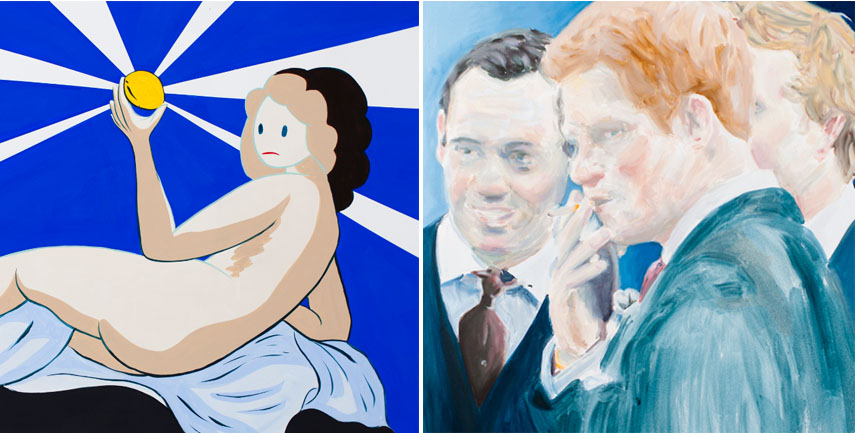 More Featured Artists
While on the matter of eerie, perhaps we should mention Twoone, who is a little lighter than Kinsey, but still floating towards expressive surrealism. The darkness is already present in the war-inspired works of Ashley Wood, or the dreamlike scenarios of Kes Acorn and Janes Jirat Patradoon. It can also be sensed in the faceless portraits of Evie Cahir, portraits of faces by Masaho Anotani and Shohei Takasaki, the NSFW chaos of Jonathan Guthmann, the photorealistic black and white drawings by Mariya Rovenko, or Yusk Imai's complex, vanitas works. Also participating are Senekt who often paints hands on the street walls, Marie Joxe, Slicer with his contemporary versions of abstract expressionism, Sam Totty, Takeru Amanu, Tony Reade and the gallery's own Alexander Mitchell, a curator, photographer, film maker and artist, currently living in France.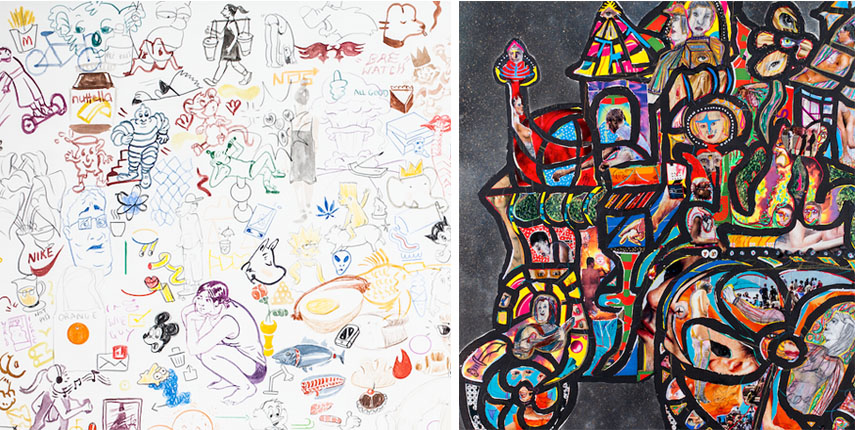 Group Exhibition at Backwoods Gallery
A Study of Darkness group exhibition will be on view at Backwoods Gallery in Melbourne, Australia, from March 18th through 27th, 2016. The opening reception is scheduled for March 18th at 6pm. The exhibition catalogue is available by request. Once completed, A Study of archive of ten years will be published by the gallery, along with supporting material in form of artist interviews and critical essays, aiming to become a relevant historic document and an inspiration for future art makers and theorists.
Featured images in slider: Kes Acorn, detail; Stephen Ives - Glimpse, detail; Shohei Takasaki, detail. All images courtesy of Backwoods Gallery.