Growing from a spontaneous 2010 pop-up exhibition, Bad Dads Show has blossomed into a highly anticipated, memorable and often costumed art event. Spoke Art Gallery is proud to present its seventh annual exhibition inviting the public to the new Lower East Side Location in New York City. Promising to be an exciting and dynamic show, over eighty artists have gathered and for this occasion have created artworks as a celebration to the creations of the American director, Wes Anderson. Following the recent release of Abram's new hardcover book Bad Dads, a collection from the past six years of the show, Wes Anderson's films, commercials, and memorable characters are put on a pedestal.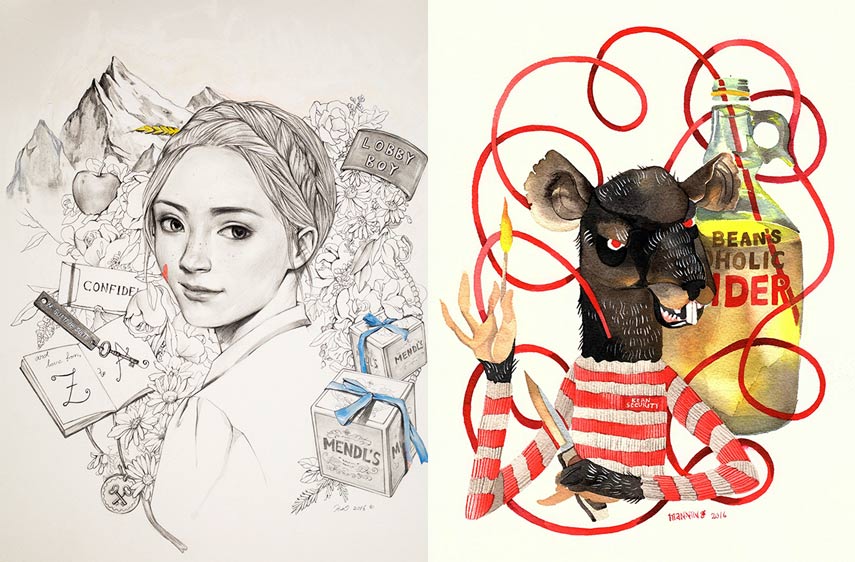 Bad Dads Show
The first pop-up exhibition, curated by gallery owner Ken Harman today has a large following. Gaining international recognition, the exhibition has evolved with Wes Anderson's eight feature movies and his numerous shorts and commercial features. This time, Bad Dads VII – An art show tribute to the films of Wes Anderson, is a wide-ranging display of different styles and talents of eighty artists around the world. Each artist was free to choose their own film for subject matter, and the results are memorable paintings, sculptures, and a multitude of limited edition prints.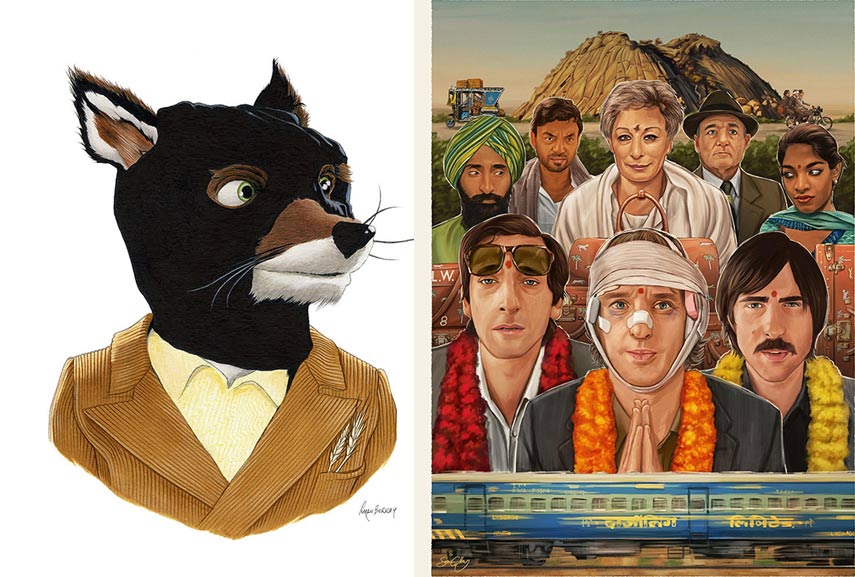 Participating Artists
Rebecca Mason Adams, Nicole Anguish, Ana Aranda, Christine Aria, Bagger43, Derek Ballard, Ryan & Lucy Berkley, Joshua Budich, Ivonna Buenestro, Sandi Calistro, Mar Cerdà, Matt Chase, Tracie Ching, Dan Christofferson, Ben Clarke, Camilla D'Erricco, Max Dalton, Mai Ly Degnan, Matt Dye, Jayde Fish, Vanessa Foley, Alex Garant, Monica Garwood, Sam Gilbey, Ian Glaubinger, Lauren Gregg, Dan Grissom, Justin Hager, Hari & Deepti, Adrienne Heloise, Primary Hughes, Maria Suarez Inclan, Ryan Inzana, Paige Jiyoung Moon, Alex R. Kirzhner, Bartosz Kosowski, Conor Langton, Nan Lawson, Ted Lincoln, Adam Lister, Kemi Mai, Marni Manning, Brighton Ballard, Guillaume Morellec, Danielle Murray, Reuben Negron, Jeany Ngo, Chelsea O'Byrne, Zach Oldenkamp, Lily Padula, Anna Pan, Ruel Pascual, Rich Pellegrino, Allison Reimold, Relm, Jesse Riggle, Bennett Slater, Daniel Speight, Nick Stokes, Meghan Stratman, Lindsay Stripling, Deangus, Concepcion Studios, Matt Taylor, Geoff Trapp, Chris Walker, Helice Wen, John Wentz, Bryce Wymer, ZEBU.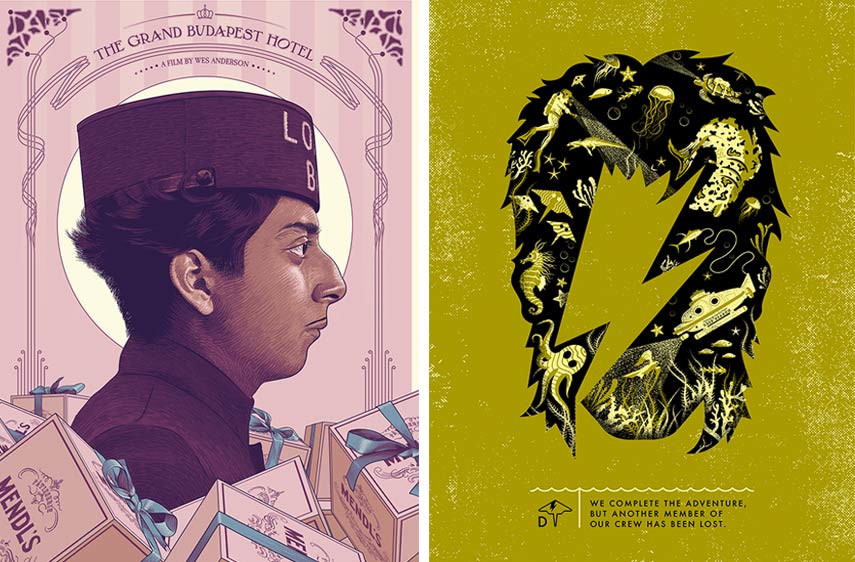 Bad Dads VII – An art show tribute to the films of Wes Anderson at Spoke Art, NYC
Since 2010 Spoke Art Gallery is recognized as a space specializing in new contemporary painting, sculpture, and illustration. Presently housing two locations, one in San Francisco's Lower Nob Hill neighborhood and one in New York City's Lower East Side, each space rotates monthly exhibitions. A wide number of both solo and groups shows, Spoke Art presents a scope of internationally recognized artists.
Bad Dads VII exhibition applauds the amazing creativity of Anderson's movies and characters. Beginning October 28th, 2016 the show will last until November 13th, 2016, and it will feature a spectacular range of subject matter, portraits, highly detailed environments, and iconic themes and motifs of the director's production. During the opening night of the reception from 6pm-10pm, some of the participating artists will be in attendance. Following the tradition of its past events, as a costume art event, costumes are encouraged.
All images courtesy of Spoke Art Gallery. Featured image in slider: Mar Cerdà - Artwork; Reuben Negron – Artwork; Rebecca Mason Adams – Artwork; Vanessa Foley – Artwork; Left: Bagger 43 - Artwork,  detail / Right: Adam Caldwell – Artwork; Left: Concepcion Studios / Right: Mai ly Degnan – Artwork.