After a successful solo show by Stella Im Hultberg, Spoke Art Gallery in San Francisco will be opening its doors to another great talent in the following days. Dennis Brown, known to some by his moniker Bagger43 will present his new body of work at the San Francisco gallery through mid-November. The exhibition is entitled Innate Flux and it is a good choice of title regarding the artist's ability to always be innovative and inventive, experimenting with the new mediums while staying true to his signature style of painting and illustration.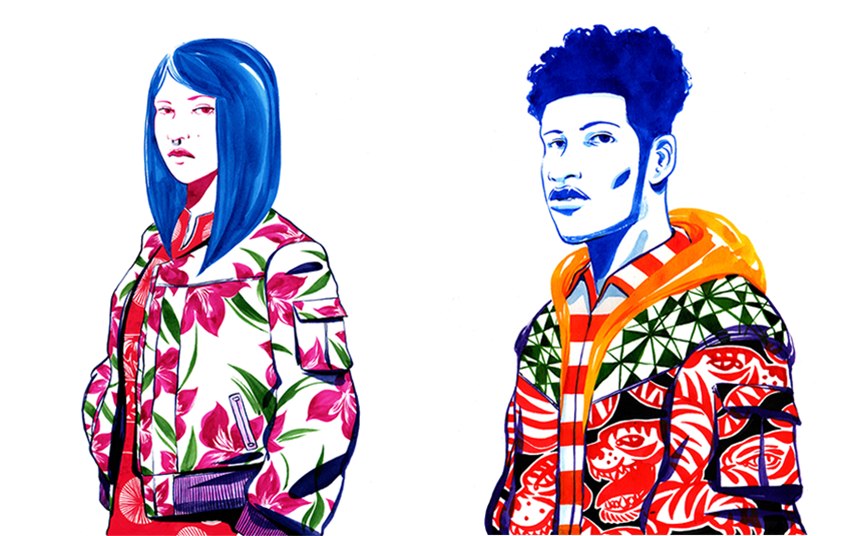 Art of Bagger43 – Between Fine Art and Illustration
Dennis Brown developed his alias Bagger43 referring to his store position while working as a bagger at one of the grocery chains during his high-school years. The alias has been with him ever since he started his artistic career and eventually it became a recognizable name in the Bay Area contemporary art world. With formal education in painting and illustration, Dennis Brown's style is an interesting combination of fine art and illustrative techniques. Currently based in San Francisco, the artist traveled a lot during his childhood and teenage years, as a son of an Air Force officer. Having been raised in Japan, there are many traditional Japanese cultural elements that occasionally emerge from the artist work, especially if we consider his meticulous attention to details or exceptional brush handling. His long-time interest in drawing finally lead to the development of a unique graphic style which is both free-spirited and expressive as well as sharp and disciplined.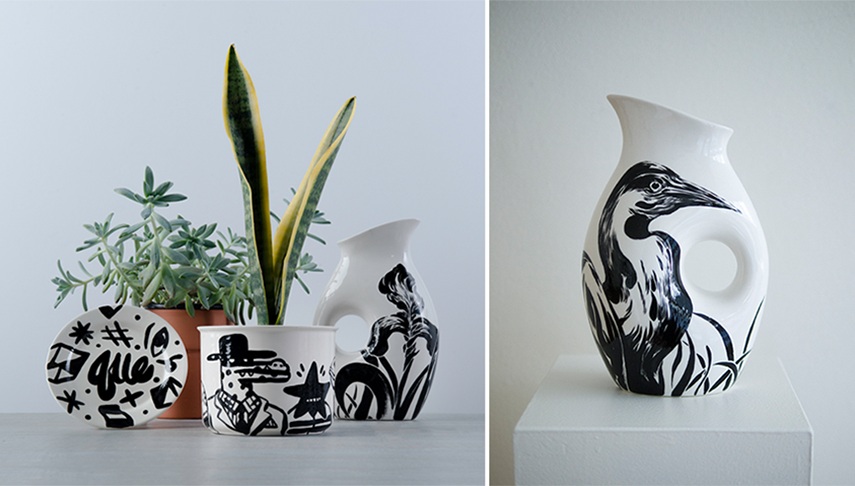 Innate Flux in the New Body of Work
Those already familiar with the work of Dennis Brown aka Bagger43 know how diverse are the cultural influences that have shaped his work. From hip-hop music and comic books to retro design, graffiti and fashion, Bagger43's art is both nostalgic in its inspiration and amazingly contemporary when we consider the final results of his artistic endeavors. Much of the inspiration is also drawn from his personal collection of figurines, posters and collectibles, which is one of the reference points when it comes to the aesthetics that dominate his work. Although ink on paper is his preferred technique, he is never afraid to experiment with other methods and mediums. Innate Flux exhibition is a good example, as the artist will present works which bring a variety of new motifs presented in new mediums. The latest body of work comprises of vibrant and colorful portraits, ink on paper works and quite interesting series of hand-made, painted and glazed ceramics.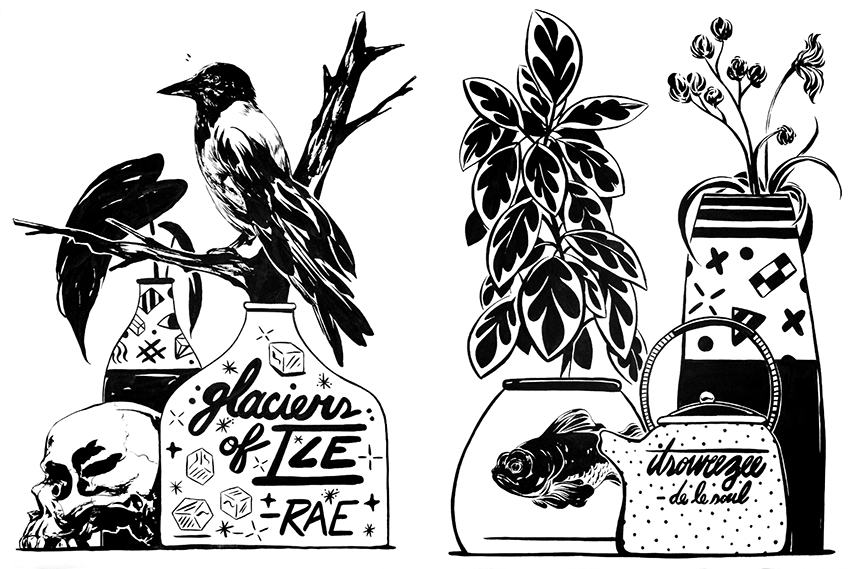 Bagger43 Solo Show at Spoke Art Gallery
Dennis Brown is truly one of the most inspiring young artists on the Bay Area scene and his solo show will be a nice opportunity to see his masterful illustration works. The exhibition Innate Flux opens on November 5th and it will run through November 14th, 2015 at Spoke Art Gallery in San Francisco. The gallery will also host an evening reception with the artist in attendance on November 5th from 6 pm to 10 pm.
Stay in touch with the latest events in the world of contemporary art with a free subscription to My Widewalls!
Featured images:
Bagger43 - April, May, Autumn, Dusty, & Shyne
Bagger43 - Still Life 11
Bagger43 - Assorted Ceramics
Left: Bagger43 - Assorted Ceramics / Right: Bagger43 - Ceramic 1
All images courtesy of Spoke Art Gallery