When in 2013 the Metropolitan Museum of Art in New York hosted the first overview of his work in an American museum in over thirty years, Balthus had already been dead for twelve years - but his art continued to provoke. Entitled Cats and Girls: Paintings and Provocations, the show did not leave much to guess about, as the paintings and drawings on view, all made between the 1930s and 50s, were indeed depicting just that: cats and girls. While no one minded, and even welcomed cats within an important institution like that, many were shocked by the young girls in poses not at all innocent. "Some of the paintings in this exhibition may be disturbing to some visitors" stated the sign at the entrance at the Met, and they certainly had been, but the art show stayed on view like any other, alongside another one dedicated to the artist: his study Polaroids of one of his models, at Gagosian Gallery. Balthus's fixation with teenage girls resulted in both superb, absolutely anti-modernist artworks and accusations of pedophilia, throughout his entire career and after his death too.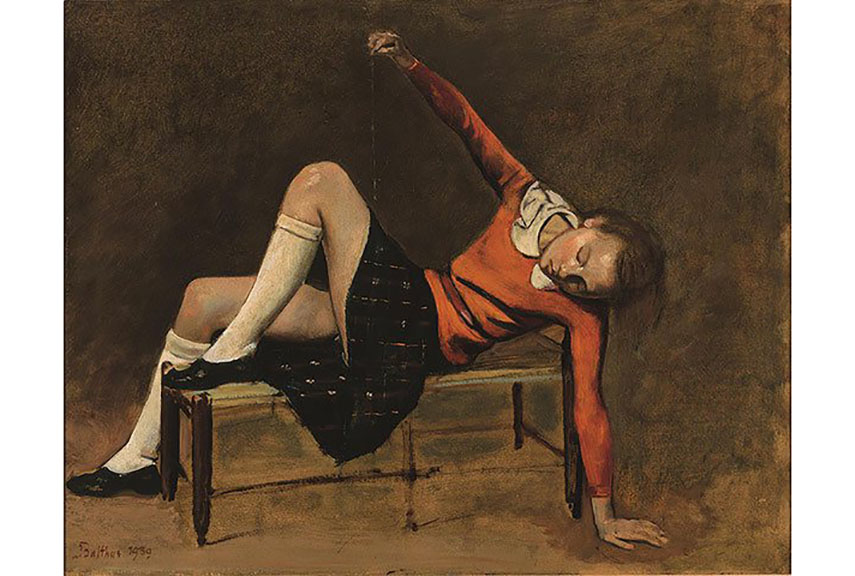 The Life of Balthasar Klossowski de Rola
Balthus was born Balthasar Klossowski in 1908 in Paris, to a French father, an acclaimed art historian, and a Polish mother, a painter in her own right. From the get-go, he found himself among the most prominent literary and arts personalities of the time: he grew up in the company of Pierre Bonnard, André Gide and Jean Cocteau, and his mentor was no other than Rainer Maria Rilke, who was also his mother's lover. Balthus's first endeavour in art came with the disappearance of his beloved pet cat, Mitsou, when he was eleven years old. Desperate, he drew forty ink drawings of his memories of the animal, all of which eventually ended up in a 1921 publication arranged by Rilke himself, to which he also donned a handsome preface.
And so, at the age of only thirteen, Balthus was already a success whose approach came to be inspired by paintings and frescoes by Piero della Francesca and Gustave Courbet. His figurative works went straight against the Modernist movements such as Cubism. Without a doubt, the artist was rebellious, but also arrogant, adding the "de Rola" to his name and claiming noble birth of a count. The attention he so desperately seemed to had wanted came with his first solo show in Paris in 1934. One of his most famous paintings, The Guitar Lesson, sees a mature woman with an exposed breast whose "guitar" is a girl, arched on her back and naked from waste down.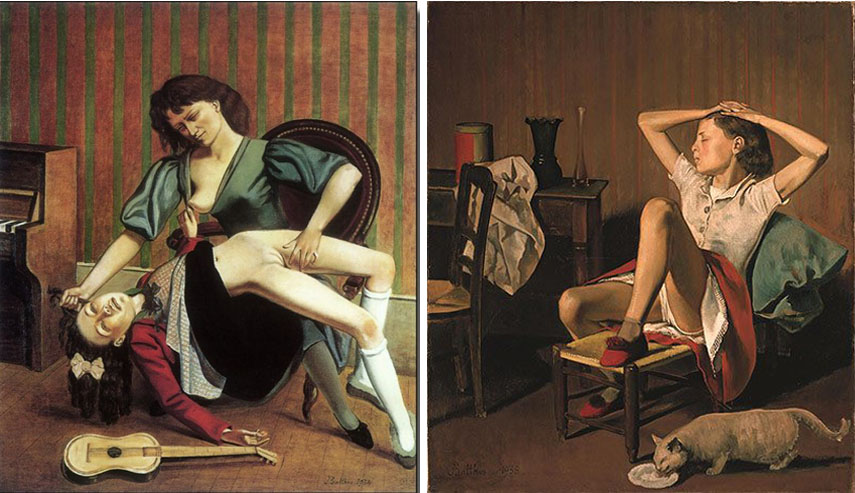 Balthus - The Jeune Fille Artist
One leg propped up, one leg dangling, arm flung behind her head - it is the classic pose Balthus wanted his girls to be in. In many cases, that girl would be Thérèse Blanchard, an eleven-year-old who posed for the artist for three years. In one noted painting, she is depicted reclining on a divan with her skirt lifted to show her pants; in other, she is on a bench, caught mid-fall. Another girl was Anna Wahli, who spent her time at Balthus's studio every Wednesday afternoon from the age of eight to sixteen, usually semi-naked. Balthus's "muses" are meant to capture adolescence and everything it consists of, so they read their books on the floor, inspect themselves in the mirror and brush their hair, but there's always a naked part of their body revealed. Their expressions are cold and serious, further spreading out a sense of eeriness and unease.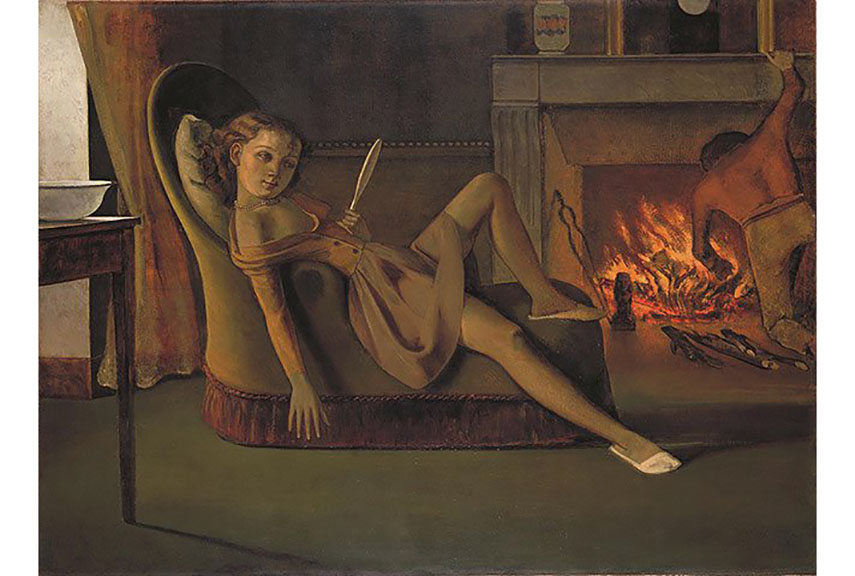 The Burning Question
Balthus died a couple of weeks before his 92nd birthday, in 2001. He was married to Antoinette de Watteville, with whom he had two sons, and Setsuko Klossowska de Rola, who now runs a foundation established in his name. Because of his controversial artworks, he was often accused of being a pedophile, although never officially. He did, however, have a relationship with one of his teenage models, Laurence Bataille. The fact remains that much of Balthus's art shows young girls in an erotic context. In the words of New York Times's Roberta Smith, they are both "alluring and disturbing", and while the shows at The Met and Gagosian went on interrupted, others like the one at Essen's Museum Folkwang, was canceled due to "unwanted legal consequences". Some could ask: why isn't a Caravaggio show being pulled somewhere for that same reason? He depicted young boys and believed by many historians to had been sexually involved with them. With an Eric Gill sculpture of a man and a naked child still standing outside the BBC headquarters and the works of painter Graham Ovenden destroyed by the court, perhaps we could argue that the character of an artist won't matter until it's (in)directly shown in their artworks. In the meantime, it seems there will always be those who can separate the art from the artist and those who simply cannot ignore it.
Editors' Tip: Balthus: A Biography
Even fifteen years after his death, works of Balthus remain as one of the most memorable and controversial portraits ever made. This biography encompasses the full scope of his contradictory, controversial and infamous life and work. The first full-scale biography of one of the most elusive and enigmatic painters of our time -- the self-proclaimed Count Balthus Klossowski de Rola -- whose brilliantly rendered, markedly sexualized portraits, especially of young girls, are among the most memorable images in contemporary art.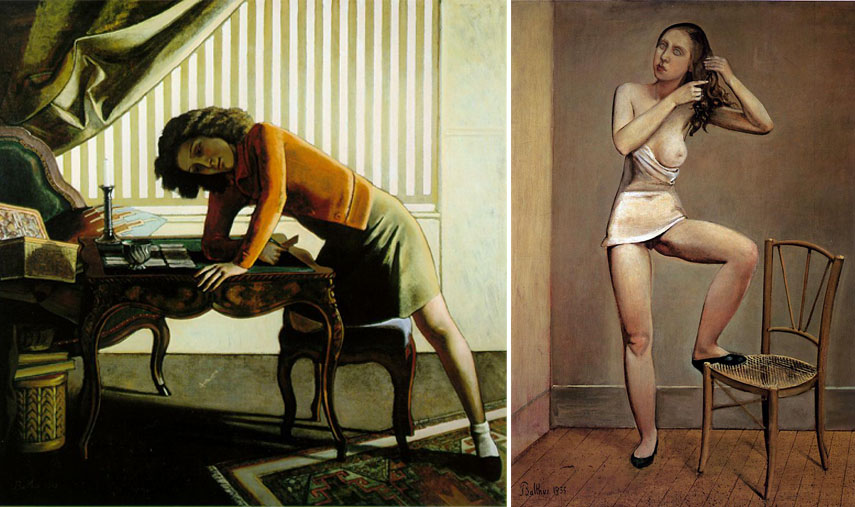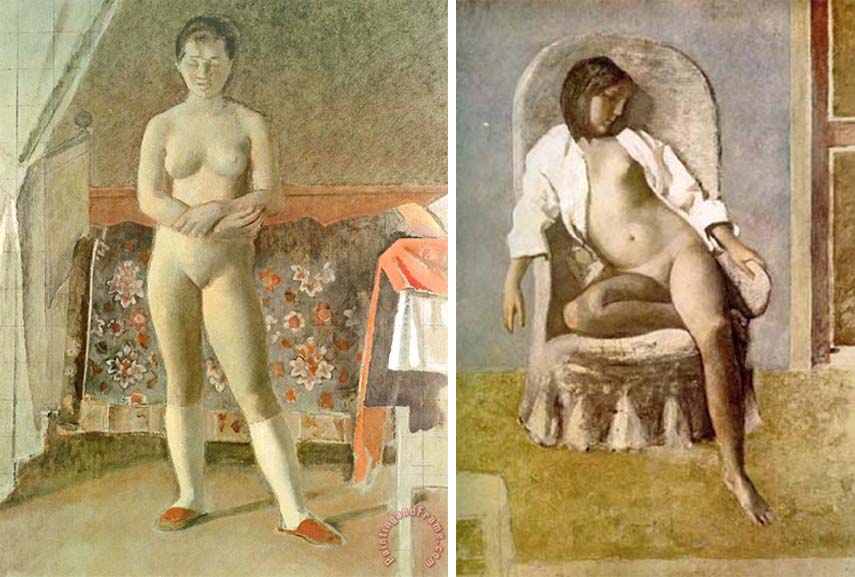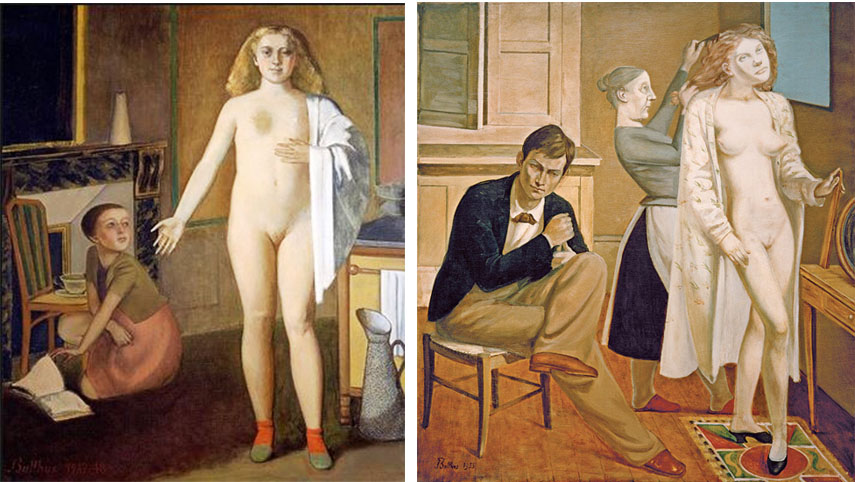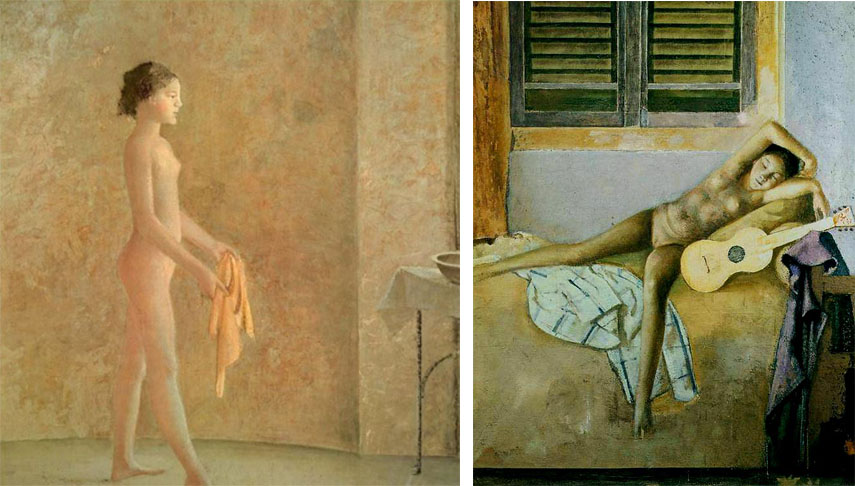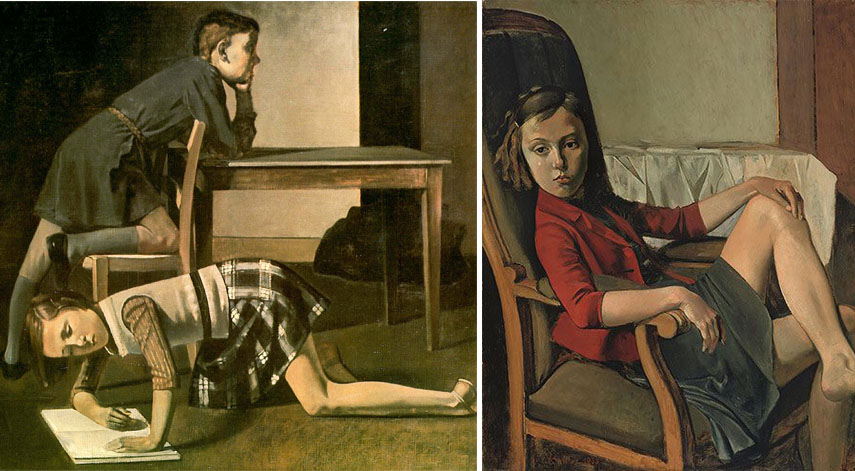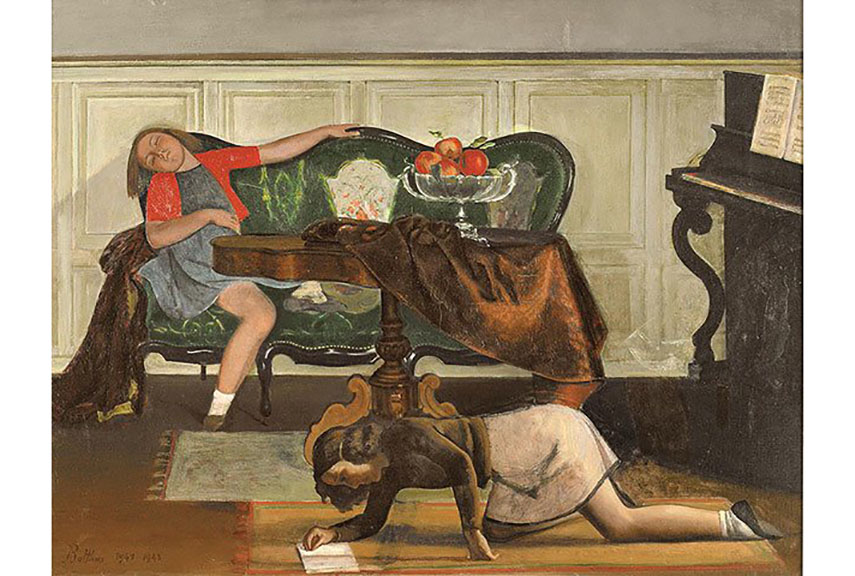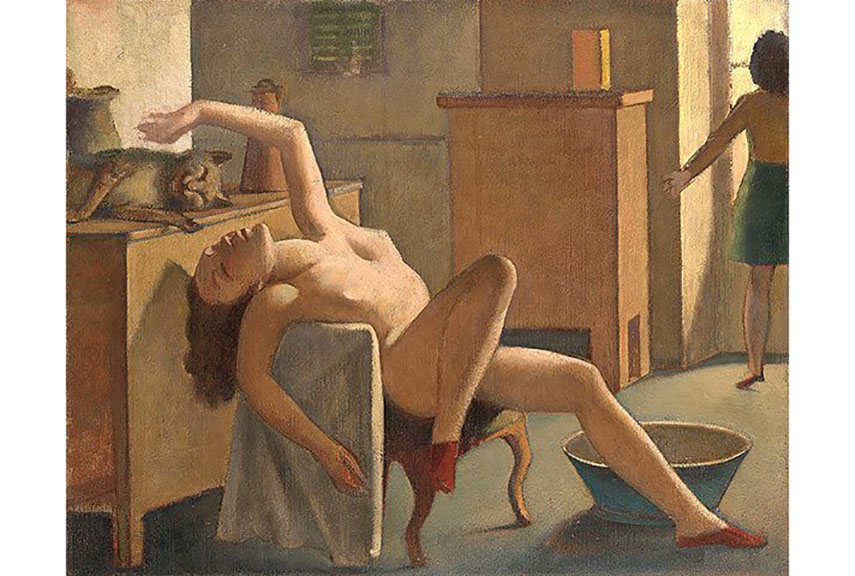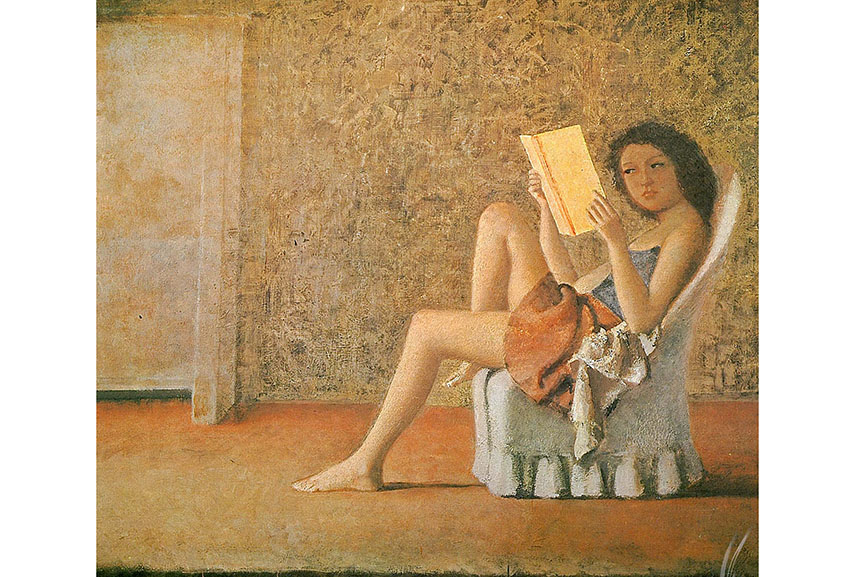 Featured images in slider: Jeune Fille à la Mandoline; The game of cards; The room. All images used for illustrative purposes only.