They're alive! Well, not so much alive, but, hey, it is one step toward "aliveness" - it is a jump from 2D to 3D, and that shouldn't be underestimated. In some time, who knows, maybe we will see more development: toys, stuffed toys, wind up toys, figurines with batteries, figurines that listen commands of your voice, figurines that are able to talk-back, life-size figurines, androids... Sky is the limit! Now, seriously, what's going on? Render3Dart, a company from Chicago, decided to start making 3D figurines out of some famous street artworks, and they, obviously, decided to start the campaign with Banksy's works. The only snag, you've guessed it, is money: Render3Dart needs to gather $10,000 in less than a month via Kickstarter campaign.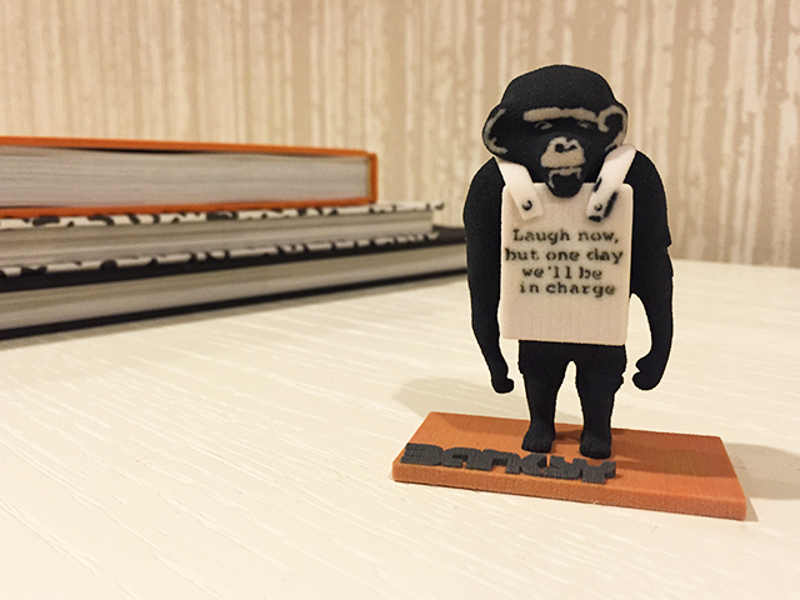 Six Figurines After Banksy's Work
So far, there are six figurines that were made after Banksy's graffiti and stencils: there is Mona Lisa with a rocket louncher, hooligan that throws flowers (Flower Chucker), Banksy's famous Rat (I Love NY Rat), Samuel L. Jackson and John Travolta holding bananas instead of guns (Pulp Fiction), there's Injured Buddha, and that Laugh Now Monkey. Creators of these figurines stated that, in retail, price for one Banksy's 3D art will be $85, but if you back up this campaign and donate some money, you can get one for $45, two for $85, four for $160 and all six for $255 (this way you would have saved the same amount of money that you have spent - $255). Also, this early birds would get their figurines by November 20th, as oposed to November 30th, when retail would start.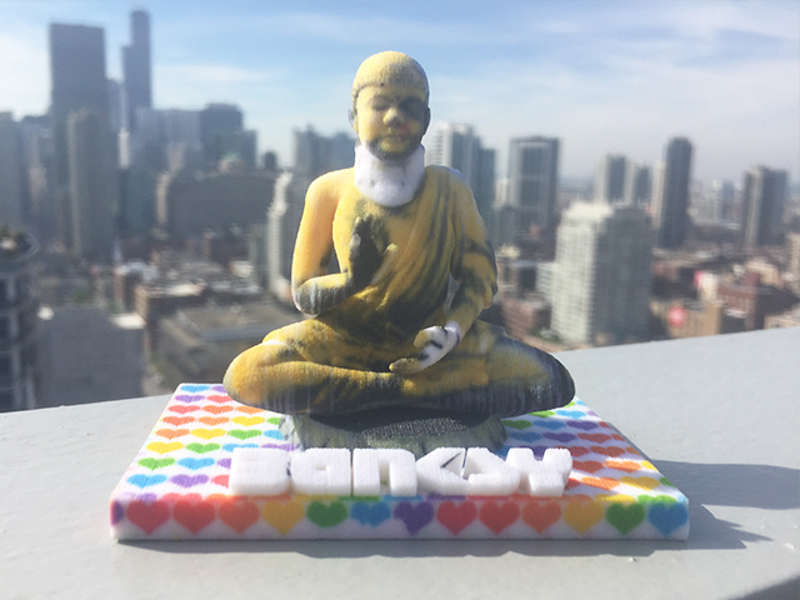 The Technology
So, how did the girls and guys from Render3Dart make their product? In their own words, all of this couldn't have happened if there weren't for recent 3D-printing technology. They have used five different softwares when 3D-modeling Banksy's original art - Photoshop, Zbrush 4r7, 3Ds Max, Blender, and Maya. When they have developed their models, every model was tested twice for quality - once at manufacturers, and then again at at Render3Dart's warehouse. All figurines are 3D-printed in full color Sandstone material "that feels like matte clay", say at Render3Dart. This, of course, wouldn't have been first 3D street art, since many people are buying whole walls with significant artworks - this is also, some kind of 3D.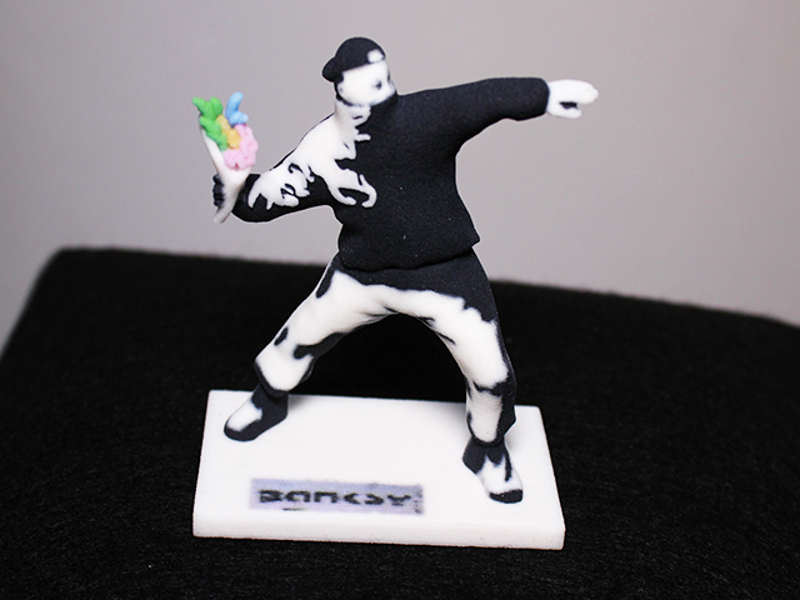 Help Banksy 3D Prints via Kickstarter
If they succeed in this venture, people from Render3Dart promise that they would bring many more 2D artworks to 3D. Yet, they are still far from succeeding: their Kickstarter campaign lasts until November 3rd, and they've managed to gather just $813 from 12 backers. So, if you wish for 3D Banksy figurines to see the light of the day in retail, you may as well help the cause here, at Kickstarter!
Your opinion is valuable to us! Please join us for a discussion on our Facebook page.
Sign up for My WideWalls for FREE and be up-to-date with contemporary and street art.
All images courtesy of Render3Dart.