In the late 1990s, a photographer of the Bristol subculture and youth met a rebellious street artist. For eleven years to follow, the latter would stencil and the former would take pictures of the work, and also promote it. Their tale of breaking the rules of the art world and the laws of the society has been told and retold many a time, even though this collaboration ended in 2008.
This December, the story gets a unique spin-off, as Steve Lazarides' impressive photographic collection of Banksy during his formative years will be published in form of a book.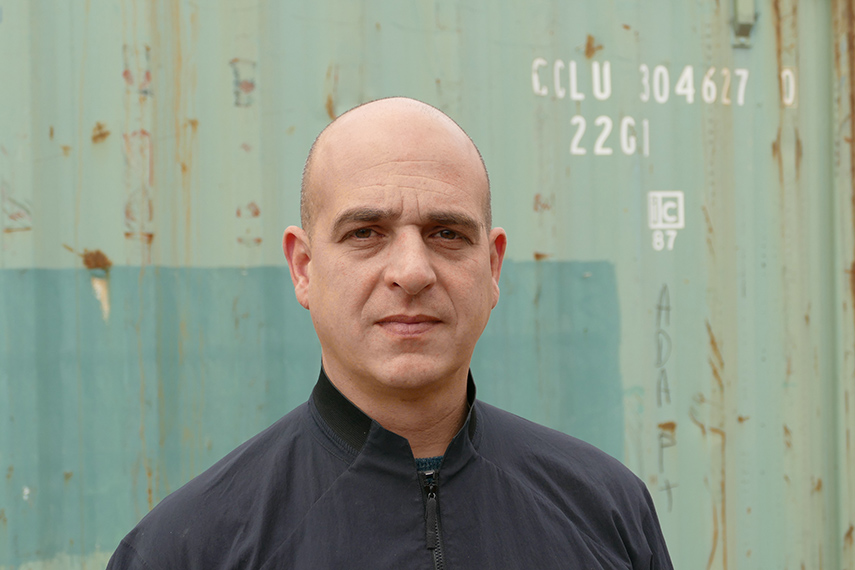 The Banksy Captured Book by Steve Lazarides
Aptly titled Banksy Captured, the publication consists of an unprecedented insight into the work of world's most famous (and secretive) street artist, through many never-before-seen, behind-the-scenes shot and portraits of raw energy launched into stardom. Across 250 pages, Lazarides created a one-of-a-kind visual archive of Banksy's iconic stencils and interventions, testifying to the genius of an individual who is still pushing art's buttons and challenging the society we live in.
Who better to talk to us about the Banksy Captured book than the author himself? Steve Lazarides join us for a conversation about his photographic roots to which he is now returning. Since his Banksy days, he's been the owner of a gallery space in London's Soho that launched the careers of many names we're familiar with, including Invader, JR, Vhils and The Miaz Brothers. Will he stick to art dealing? What are his thoughts on street art today? What can the buyers of Banksy Captured also get as a present when buying the book?
On this and more, listen to my podcast with Steve Lazarides below!
For more Widewalls podcasts with the world's top artists, art professionals, and enthusiasts, visit our page on SoundCloud!
Scroll down for more images.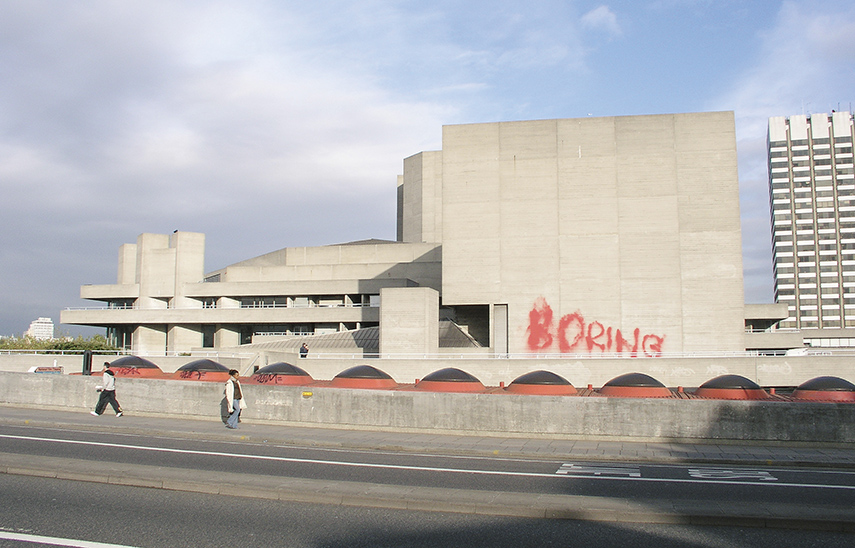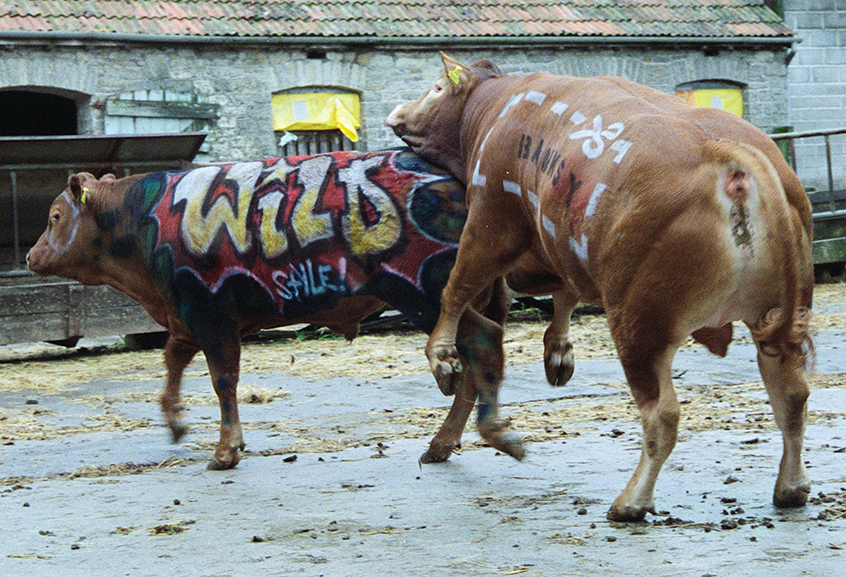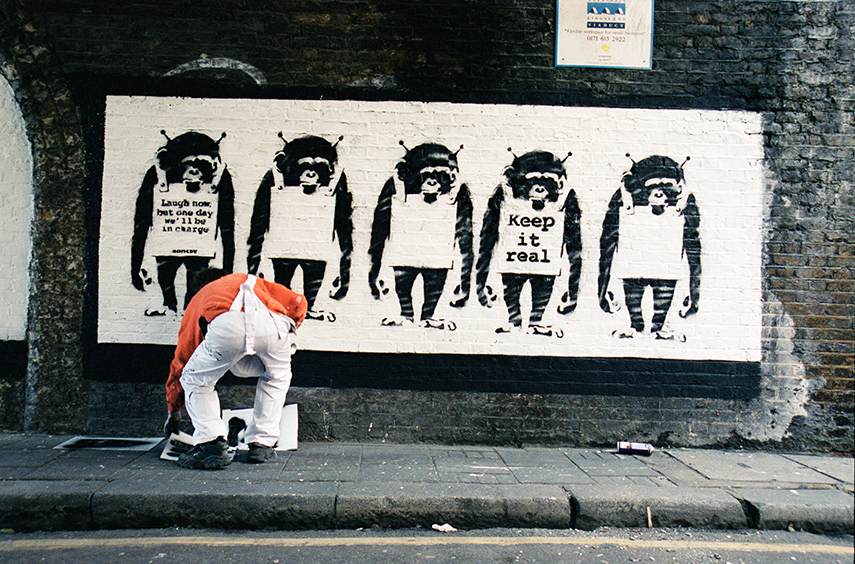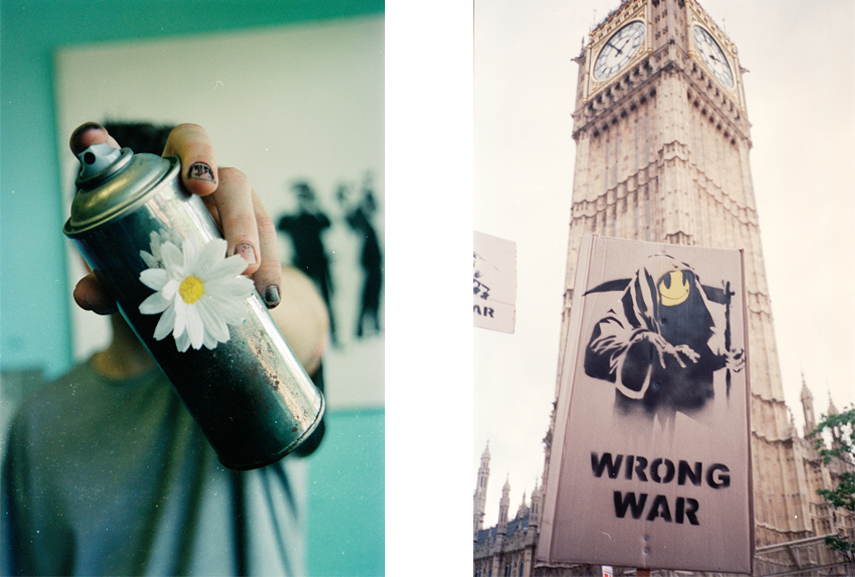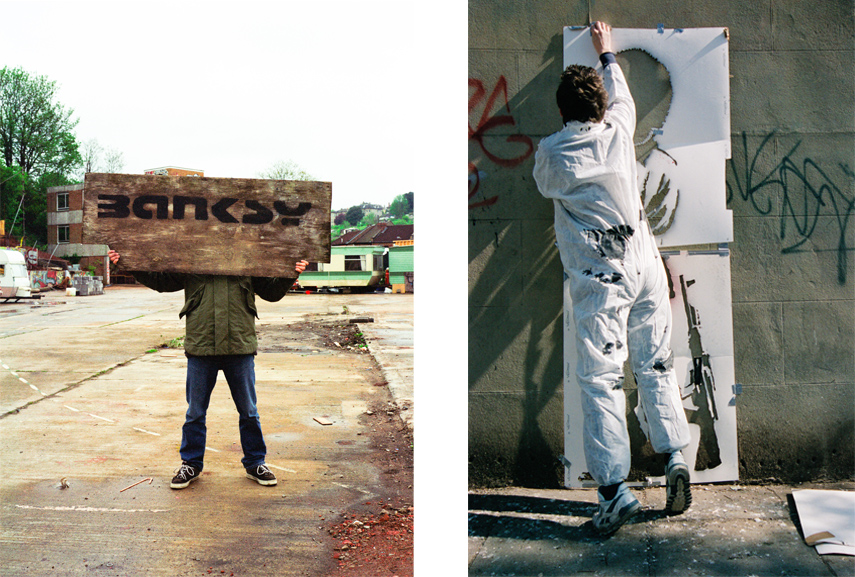 Featured images: Banksy Captured book spreads by Steve Lazarides.