And so, the bemusement park of irony that took over the headlines around the world is closing. It's been a month since Banksy stunned everyone with his Dismaland, revitalising the small town of Weston-super-Mare in Somerset to the point of a proper renaissance. As this temporary installation is slowly getting through its last day of existence - it officially closes on September 27th - the numbers are in, and with them they bring a touch of irony. The exhibition condemning capitalism is said to have been visited by more than 150,000 visitors from around the planet, all the while generating some $30 million for the resort town and its residents, who are more than sad to see it go.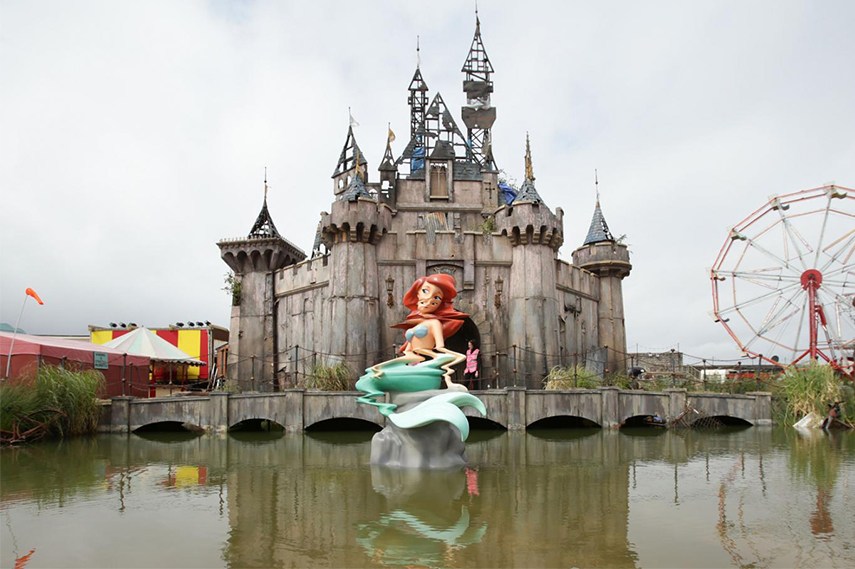 Dismaland - A Depressing Adventure
It all started as a rumour of a new Banksy's theme show disguising as a movie set at an abandoned Tropicana lido in Weston-super-Mare. A few days later, Dismaland was open, and people went crazy - so crazy that the official website crashed due to an overwhelming demand, and the queues at the site were longer and longer, be it in the sun or under a downpour, as the days passed. Once back up, the website used to sell 4,000 tickets for $4.50 on a daily basis, while 500 more were available for purchase at the entrance for $7.50. Fifty eight international names took part in creating this unique experience, including names like Damien Hirst, Jenny Holzer and Mike Ross. Self-described as "entry-level anarchism", Dismaland offered a depressing antidote of amusement parks such as Disneyland, where irony, satire and truth-speaking artworks created an atmosphere that not everyone enjoyed or got the point of. That Banksy is as influential as ever shows Dismaland's contribution to the local economy, which has not witnessed as great times as these before.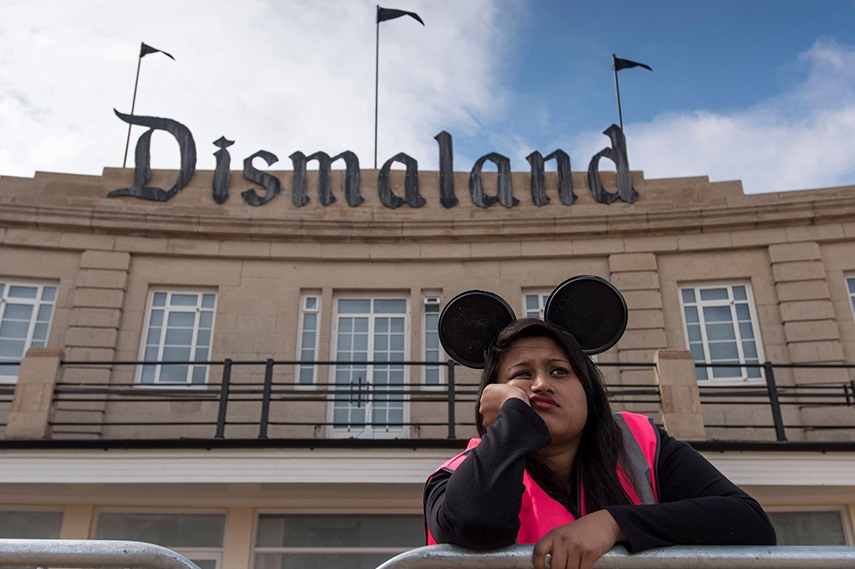 Weston-super-Mare Thrives with Banksy
When the Tropicana lido, disused since 2000, finally got its purpose of hosting Banksy's Dismaland, the residents of Weston-super-Mare were thrilled, yet it seems like no one expected it to become this big. Before this year, this month wasn't particularly busy, but with an exhibition of one of the UK's and today's biggest names, it all changed for the better. In fact, the revenue achieved by the town businesses was three times bigger than it was initially estimated, with restaurants, shops and the Great Western railways all benefiting from it. The happiest were the owners of hotels and B&Bs, having 50,000 sold nights more than this time last year. For the whole duration of Dismaland, almost all of the accommodation locations in the city were full, with each guest spending around $230 a night. But what the hosts will miss the most is the crowds on the streets, thousands of people coming in and out on a daily basis, people from almost everywhere who have had the honour of being a part of what might just become the exhibition of the year. As such, how did it end? What did Banksy have in store for the grand closing?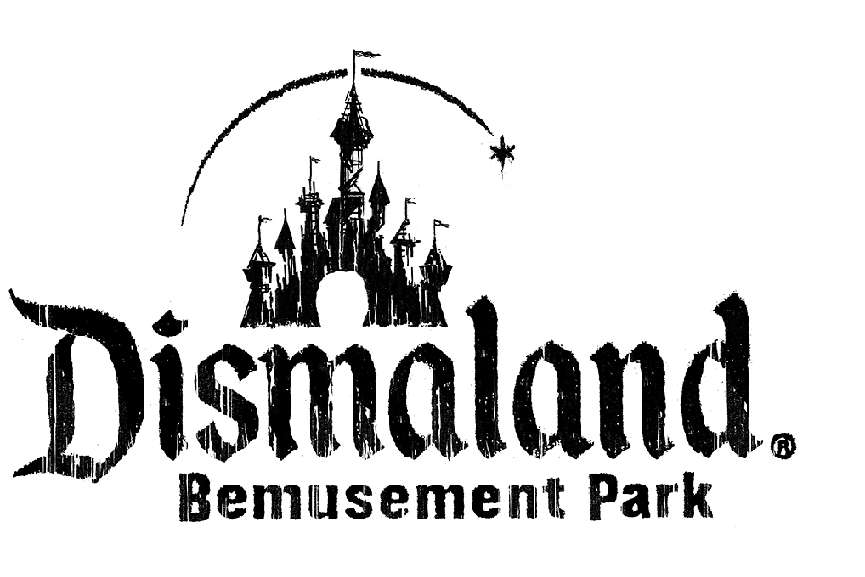 A Farewell to the Dismal - Spiced Up With Pussy Riot
According to those who have attended the closing ceremony of Dismaland, Banksy had to make sure his identity remained unknown, and so all visitors had to have masks on while within the bemusement park. As for the program, there were feature performances from De La Soul, Kate Tempest and Russian dissident band Pussy Riot, who performed a live concert set for the first time ever. Deliberately provocative, the performers sang four previously unheard songs that have been specifically written for Dismaland. One of them, entitled Refugee, addresses the way Europe is dealing with ongoing immigrant crisis, which the band members condemn. Pussy Riot and Banksy go way back, to 2011, when the UK graffiti artist sold works and helped raise money for Voina, a Russian street art group, which included members of Pussy Riot as well, imprisoned for staging an anti-corruption protest.
Where Will Dismaland Go?
The residents of Weston-super-Mare hope that some of the artworks exposed in Dismaland will remain in their town, as a memory. Rumour has it that the windmill sculpture will be given to a local primary school, whose emblem is a windmill. The taking down of Dismaland will take at least three weeks according to the workers, and those who got to live next to it hope this will not be the last they see of this intriguing character.
How long before he's back? Leave your comments on our Facebook page!
Excited to hear about his next big adventure? Sign up for My Widewalls and make sure you don't miss it!
Featured image: David Levene for the Guardian.
All images used for illustrative purposes only.