The month of June will bring a new London exhibition by Banksy, organized by Sotheby's at its S2 gallery in Mayfair, showing around forty pieces of art. The show is devised as a retrospective, and it's curated by the artist's former representative, Steve Lazarides. All of the works exhibited will have certificates of authenticity issued by the artist, while no street artwork will be on display. Banksy's screen prints are made for the people who are not able to witness first-hand his street art. They are the same in the execution and technique as his famous stencils, and the only pieces that are subject to certification to Pest Control, a service established by the artist in 2008. Pest Control was made to regulate the market of Banksy's artwork, for paintings and prints especially. No street work removed from buildings can be authenticated through it. Banksy, as many locals do, believes his street art is a gift to community, although technically it belongs to the owned of a particular wall-canvas. One of the most overt visual statements by the artist was given through his screen-print series Morons, picturing an auctioneer selling a piece of art.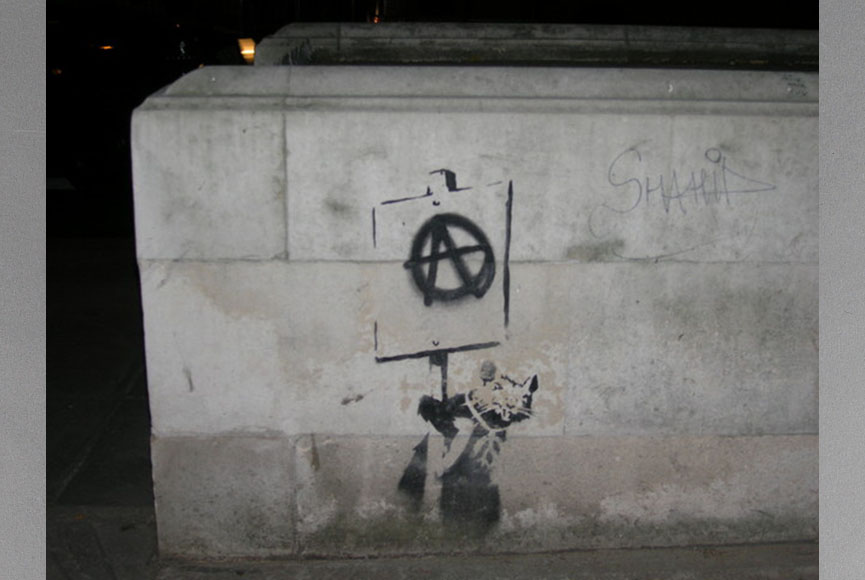 Stealing Banksy
It's widely known that many walls with Banksy's stencils have been stolen from their original locations and subsequently sold for whopping amounts, which angers their author as well as his numerous followers. These thefts have been the cause of the controversy for years, and generally, little serious dealers will agree to sell them.
Recently, Widewalls wrote about the Stealing Banksy exhibition organized by the Sincura Group, which did just that - exhibited and sold portions of walls with what they claimed to be Banksy's work. Some of those pieces were widely known and loved by the public, but Sincura Group officials stated they would have been destroyed and lost forever had the auction not been organized.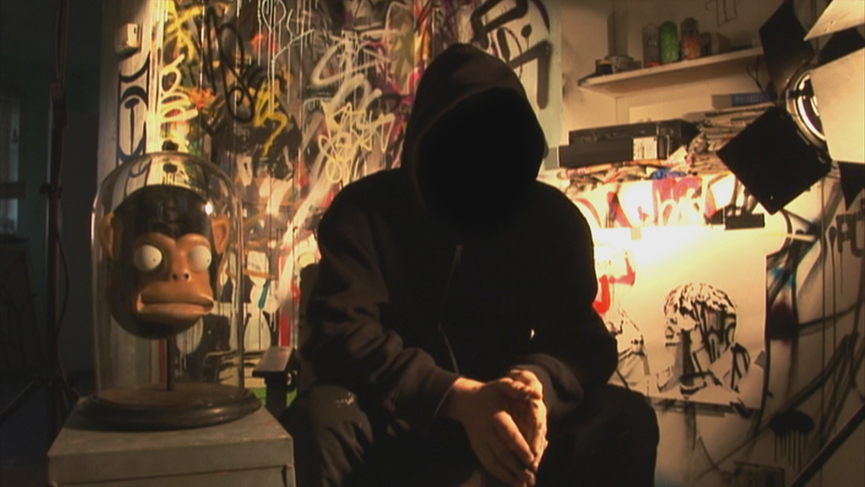 Another wall work by Banksy, Anarchy Rat, will be sold in California this June by Julien's Auctions, which artist denounced publicly on his website. Despite the great condemnation by the public and the controversy that surrounds the legality and morality of the sales of Banksy's street art, these works are still openly offered at auctions.
Last December, Banksy's mural Flower Girl was sold in LA by Julien's Auctions the Brit executed on a Hollywood gas station wall in 2008. The piece was removed after the destruction of the gas station by its owner and protected by a frame. The final price reached over 200,000 dollars. This is not the end of the unauthenticated wall stencils sales by Julien's Auctions, and besides Anarchy Rat, Mariachi Player, removed from a wall in Mexico will be offered on a June auction as well.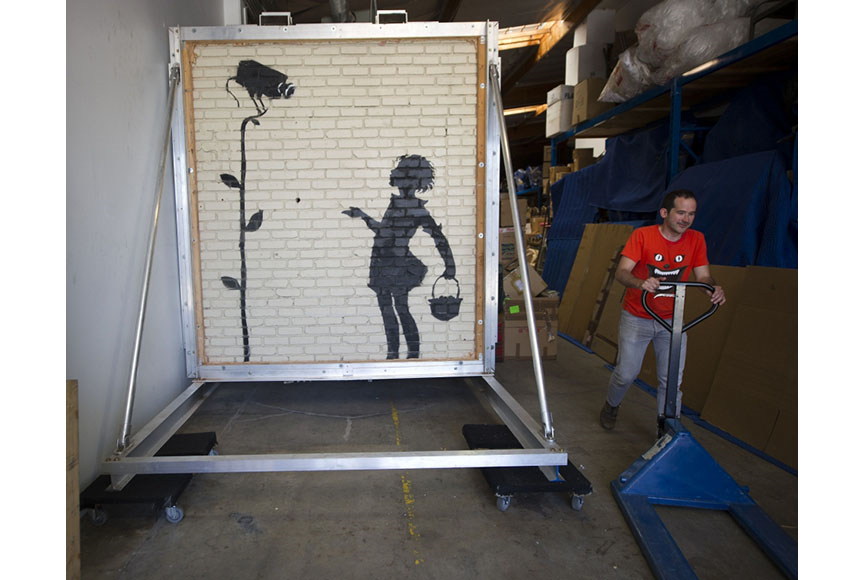 Prints and Paintings are OK
Looking away from all the fuss made about wall auctioning, the fact is that Banksy's certified artwork is increasingly sought after. No new screenprints were issued since 2010, and the prices for them are constantly on the rise. The highest price reached by Banksy's piece since 2008 was 398,500 pounds, paid for his defaced Rembrandt's self-portrait with googly eyes past February. Even the demand for his book and manifesto entitled Wall and Piece is rising, with over 1.5 million copies sold worldwide since it was issued 9 years ago.
As Banksy is struggling to remain connected to the street, fighting for good causes and critiquing society, it appears that his works are selling exceptionally well, regardless of the certificate they do, or do not possess.