Sotheby's S|2 in London presents the first, unauthorized exhibition of works by the internationally renowned artist Banksy from June 12 - 25, curated by Steve Lazarides. The long-awaited collaborative exhibition Banksy: The Unauthorised Retrospective showcases an array of works Lazarides considers seminal to the rise of today's arguably most famous street artist.  Works cover the period when the two worked together. Heralded as the "Entrepreneur of the Urban Art Scene", Steve Lazarides was Banksy's agent from the outset of his career until 2008.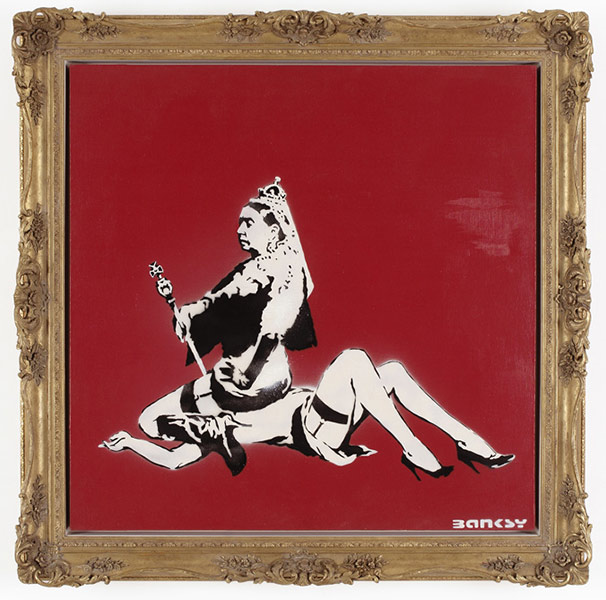 Sculptures, Paintings and Prints
The forthcoming selling exhibition features works from that period - sculptures, paintings and prints - some of which have never been publicly exhibited. Included are signature early works such as Avon and Somerset Constabulary, an image famous from the 2000 Bristol Severnshed show, right up to the politically charged Guantanamo Bay 'Crude Oil' painting from Banksy's Los Angeles exhibition Barely Legal.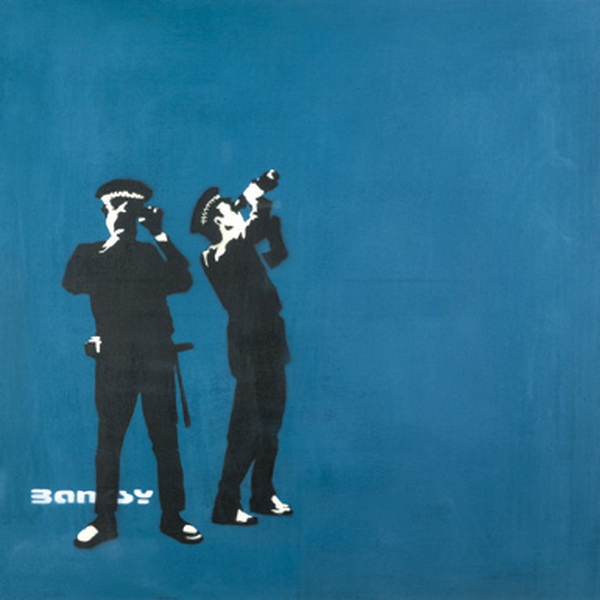 Havoc at S|2
Prior to the grand unveiling of Banksy: The Unauthorised Retrospective Lazarides created his usual unconventional havoc staying true to his subversive style. He exploded with a fire extinguisher loaded with paint in the Sotheby's pristine white gallery space, creating a scene not dissimilar to that of a horror movie and causing quite a stir with passers-by on Bond Street. See for yourself here:
About S|2
S|2 is Sotheby's Contemporary art gallery, offering year-round exhibition programming and bespoke private sales. With dedicated gallery space in New York, London and Hong Kong, S|2 presents selling exhibitions exploring the work of celebrated artists, such as Joseph Beuys, Jean-Michel Basquiat, Keith Haring, Yayoi Kusama, and Claude and François-Xavier Lalanne, as well as shows curated by influential art world figures like Vito Schnabel. In addition to gallery programming, the S|2 team facilitates private acquisitions and sales around the world.