This July, Banksy's original gallerist Steve Lazarides will showcase a collection of the most iconic images by the Bristolian street artist. Coming from a number of high-profile private collections across the globe, the show will present stenciled canvases, unique paintings, sculptures and limited-edition prints.
Most of the displayed artworks will not officially be for sale however, so if anyone gets tempted to actually reach for their wallet, the appreciation in value would certainly be steep.
In fact, Steve Lazarides himself stated that some paintings will have a £2m-plus price tag if anyone becomes interested in them, a price range that would actually top the current highest value a Banksy work achieved at auction ($1.87 million for Keep It Spotless (2007), a defacement of a Damien Hirst canvas sold in February 2008).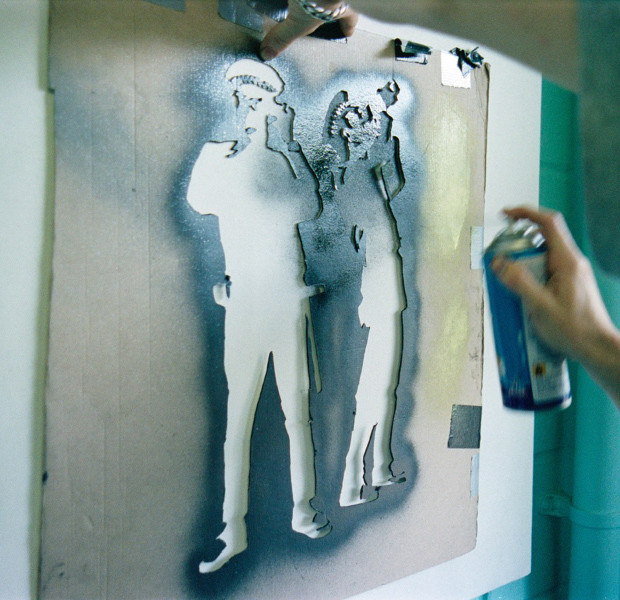 Political and Social Comments on Our Society
By presenting some of the most well-known pieces this anonymous artist ever made, the forthcoming showcase will
reaffirm Banksy as a powerful political and social commentator whose relevance is currently at an all-time high. Steve Lazarides organized this event for the sole purpose of proving this statement true:
Banksy has made himself the artist of the people. He belongs to the people – his popularity is because of them. It's our mission to show all elements of his work externally and give the public the opportunity to experience it, when museums and galleries won't.
Additionally, with artworks spread across the entire Lazinc townhouse in Mayfair, this show will be the only place in the UK to offer the public an opportunity to view Banksy's work in one place.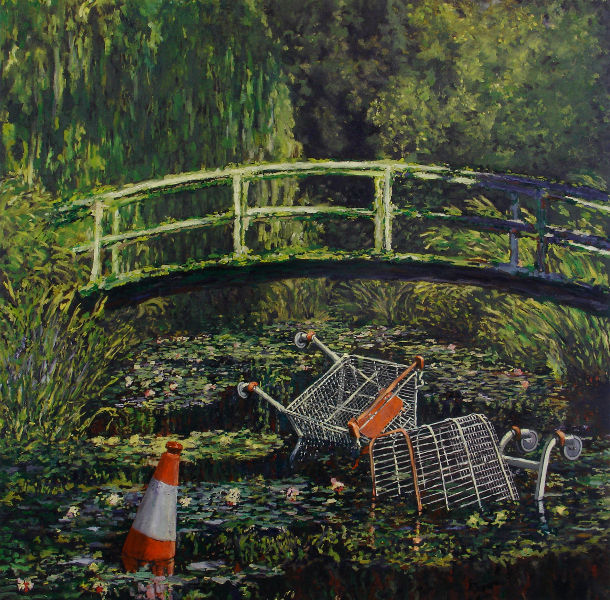 Notable Street Artworks On View
The entire upcoming show will feature around 20 secondary market canvases and a similar number of prints. It should be noted that these aren't artworks that were taken from the street at some point, so there are no literal street pieces in this collection - all of these works were commercially obtained by their owners during the last ten or so years.
This, of course, does not mean that the displayed pieces will be any less valuable or interesting - all of the artworks have the essential Banksy quality, explained by Lazarides as such:
Banksy has always been able to transform a very complicated subject matter into its lowest common denominator, democratizing the art world and making it accessible to all.
Notable pieces in the Lazinc show are Love Is In The Air (2006), which was the front cover of Banksy's widely sought-after Wall and Piece manifesto, Girl and Balloon (2006), voted as the UK's favorite artwork in 2017, and Show Me the Monet (2005), a subversive take on Claude Monet's Bridge Over a Pond of Water Lilies (1899).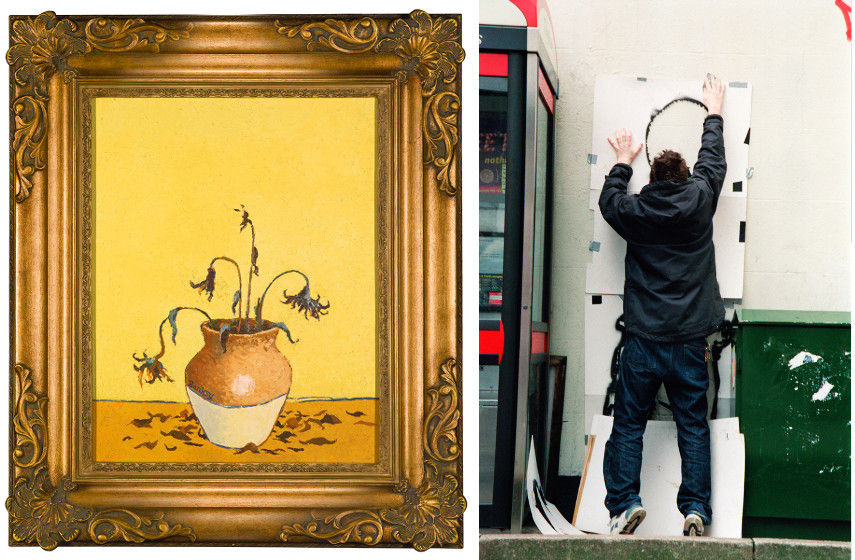 Banksy, Greatest Hits 2002-2008 Exhibition by Steve Lazarides
Steve Lazarides first met Banksy in 1997 when he took his portrait for the Sleaze Nation magazine. For the next 11 years, Lazarides was Banksy's official photographer and gallerist, until 2008 when the two parted ways. Since they did not exchange a single word for the last ten years, it remains to be seen how Banksy will feel about the forthcoming event. One thing is relatively certain, however - at the end of the day, Banksy would much rather have his art be seen than have it locked away behind closed doors.
The upcoming show of Banksy's greatest privately owned artworks will be on display between the 12th of July and the 25th of August 2018 at the new gallery Lazinc in Mayfair, London, UK.
Featured image: Banksy - Vettriano Beach Rescue, 2005. All images courtesy of Lazinc.