Big news today, as a group of scientists at Queen Mary University of London used a geographic profiling technique for catching serial criminals to reveal the identity of the biggest serial criminal of them all… Banksy! The study claims to have "tagged" the street artist by identifying an obvious pattern between the locations of his art and the addresses he often visits in London and his hometown of Bristol. The results came up Robin Gunningham, a name which had already appeared in 2008, when Mail on Sunday also employed a total of six journalists to unmask Banksy. Their "investigation" now has a proper support in form of a final year undergraduate research project by a student, which aimed to show how effective geoprofiling, a sophisticated form of statistical analysis used in criminology, can be in search of a repeat offender.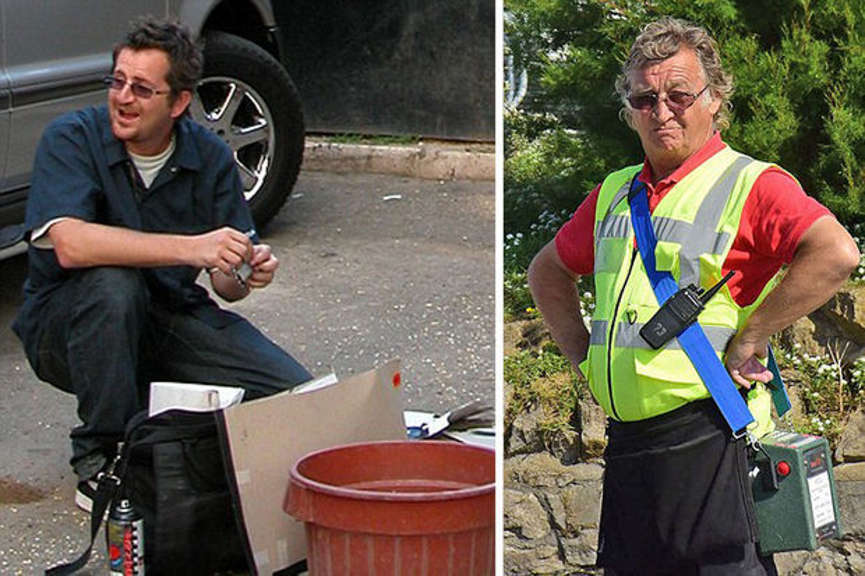 Geoprofiling Scientists Go After… Banksy's Identity?
The geoprofiling study, conducted by the Queen Mary University of London, used a Dirichlet process mixture, or DPM, a mathematical technique that analysed the spatial patterns of Banksy artworks in Bristol and London. The model inputs the locations of these works and calculates the probability of the "offender" having a residence across the study area. The team appears to have found a total of 192 artworks in the two cities, 164 in London and 28 in Bristol, which helped find a number of coincidences between Banksy and Robin Gunningham. The student from QMUL then visited these areas to record the exact locations of these artworks, and then mapped them against "anchor points" such as the homes of people who were likely candidates of being Banksy - and according to the study, many of them were in close proximity to areas linked to Robin Gunningham, including where he grew up, went to school and even where his wife lived.
Banksy's lawyers tried to delay the announcement of the study, which went public on March 5th 2016. The artist's camp has never commented on any speculation over possible identity, but in 2008, following the article by Mail on Sunday, a note appeared on his website saying "I am unable to comment on who may or may not be Banksy. But anyone described as being 'good at drawing' doesn't sound like Banksy to me."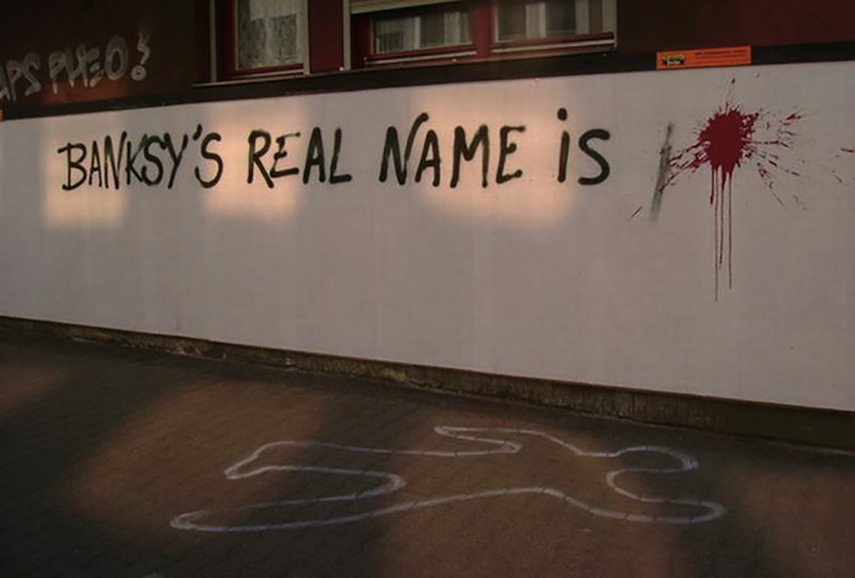 Banksy - A Bootless Errand
Like the geoprofiling study states itself, Banksy is one of UK's most successful contemporary artists today. His street art literally gets cut out of building walls and then gets sold for unbelievable amounts of cash. But there's a catch: nobody knows who he is. Indeed, how can someone remain completely anonymous for so long, in an age when we're constantly being surveilled from every corner? Such masterful craft of making art AND keeping one's identity a secret surely provokes a lot of anger and jealousy, I suppose. But why should we care who he is? Shouldn't we simply enjoy his tongue-in-cheek, clever art? Isn't the exploration of the urban and contextual ideas of his artworks enough? If this Queen Mary University of London study, which described graffiti as "minor terrorism-related act," really aimed to demonstrate the broader potential of geographic profiling, I should say they moved in a completely wrong direction, to say the least - not to mention Banksy's art and identity have little, if not nothing, to do with it.
Don't you agree? Share your thoughts on our Facebook page!
All images used for illustrative purposes only.
Editors' Tip: Banksy: The Man Behind the Wall
Banksy can safely be considered as one of the artists who has given street art the status of art it deserves, as opposed to always being treated as "vandalism". His graffiti and murals are absolute winners at many auctions, and his film Exit Through the Gift Shop was even nominated for an Academy Award. But as famous as Banksy is, he is also utterly unknown―he conceals his real name, hides his face, distorts his voice, and reveals his identity to only a select few. Who is this man that has captivated millions? How has someone who goes to such great lengths to keep himself hidden achieved such great notoriety? And is his anonymity a necessity to continue ―or a marketing tool to make him ever more famous? Now, in the first ever full-scale investigation of the artist, reporter Will Ellsworth-Jones pieces together the story of Banksy.