It definitely sounds like something Banksy would do, the controversial, justice-lovin', sneaky little rebel that he is. There is now a brand new mural on Jamaica Street in Liverpool, not far from the place where previously two other stencils by the world's most popular street artist were, ironically, taken off the walls, never to return. Depicted in his style, it is an image of a monkey dressed as a bell boy, accompanied by a statement which reads: "You can rob a bank and get away with 10 grand and serve 8 years... or you can rob a Banksy and get away with a 100 grand and serve caviar!" The Baltic Triangle residents and the fans worldwide couldn't help but wonder whether Banksy himself could have been behind this mural.
Stealing a Banksy - A (Not So) New Kind of Business
Banksy and Liverpool go a long way, and their story is for the most part one where the artist paints something, only to see the work taken down. His two stencils, The Rat and Love Plane were ripped off the walls with an intention to exhibit them in a "street art gallery", a plan which was later changed. The Rat was painted on the wall of the old White House pub on Berry Street, where it stood for years before it was removed in 2013 so the building could be restored, while Love Plane is no longer on Rumford Street for a similar reason, as the building was due to be refurbished. The latter was reportedly "acquired" by the Sincura Group, which has plans to open "world's first Street Art Museum in Liverpool" in 2019, and have all these works by Banksy displayed in it.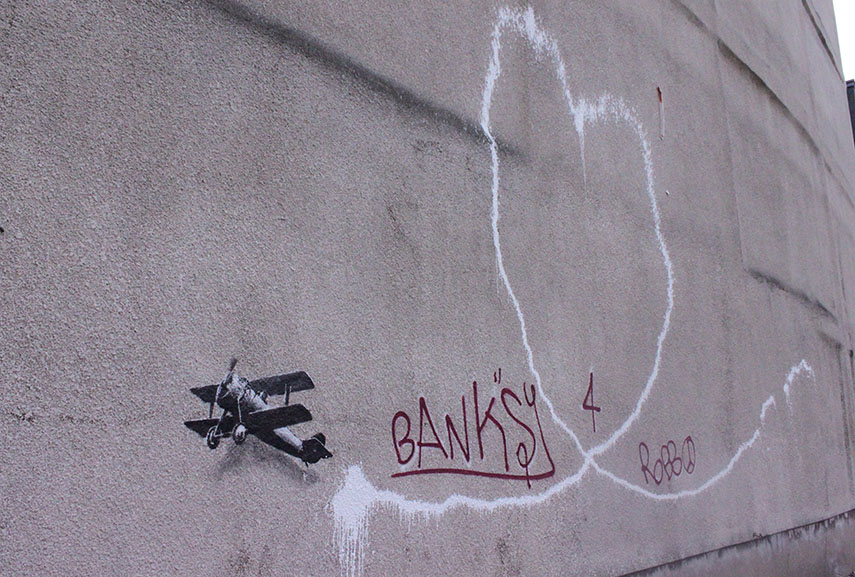 Will it Ever End?
While the publicity certainly suits the mysterious Banksy, the new mural in Liverpool, whether indeed painted by the artist or not, poses the now eternal question if works of street art should be taken away from their "natural habitat" - especially without the author's permission. Do they even belong to the artist after they're painted on someone else's wall, some might ask? According to North Point Global (NPG), the developer and owner of Berry House, for instance, "the five pieces of Banksy artwork belong to a private client of Samuel Beilin and Partners and it was to be exhibited at Berry House on an extended loan basis." As reported by the Liverpool Echo, the loan has been withdrawn, "in view of all the adverse publicity surrounding both the group and (founder) Peter McInnes," and the artworks will not appear on public display in Liverpool anymore.
As we look forward to a comment from Banksy itself, we can continue to observe the consequences of the unexpectedly glorious growth of urban art as a movement, in a battle of those who create it and those who wish to preserve it in a rather questionable manner.
Featured images via The Liverpool Echo, used for illustrative purposes only.