After undergoing the kind of careful restoration usually reserved for centuries-old frescoes, Banksy's mural titled Looters has been brought to its former glory, despite the fact the piece was defaced on multiple occasions since its creation.
Looters was originally painted in New Orleans in 2008, but it was removed from its original site on the exterior wall of a warehouse in 2014. Since then, the mural was in the safe hands of Elise Grenier, a professional and experienced conservator.
When the work appeared on the side of an unused warehouse at 501 Elysian Fields Ave. in the Marigny, it depicted a pair of National Guardsmen lifting a television through a window.
After its relatively short but turbulent existence, the mural was restored and, although no longer in situ, it now makes a successful comeback into Banksy's stencil portfolio.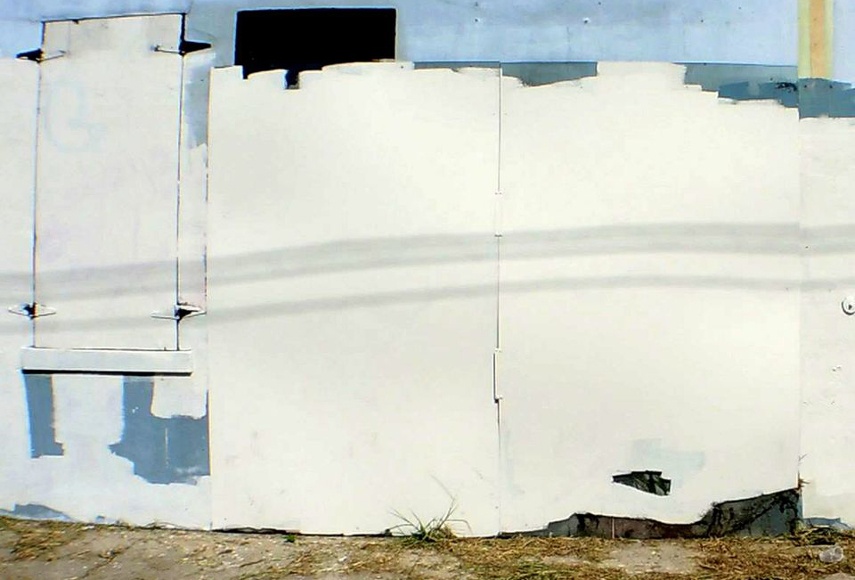 The Looters
Banksy's depiction of two National Guardsmen carrying electronics out of a residence is actually only one of 14 pieces the UK artist left behind after his visit to New Orleans. Acording to the king of stencils, these artworks were aimed at Fred Radtke, a vigilante known as "The Gray Ghost" who covers up street art with gray paint.
Banksy painted Looters on a building owned by Sean Cummings, a local real estate developer who was very interested in "collaborating" with the British artist at the time.
However, the locals were not as approving of Banksy's visual contributions to their community, so the mural was introduced to a lot of amateur graffiti and wheatpaste posters over the years.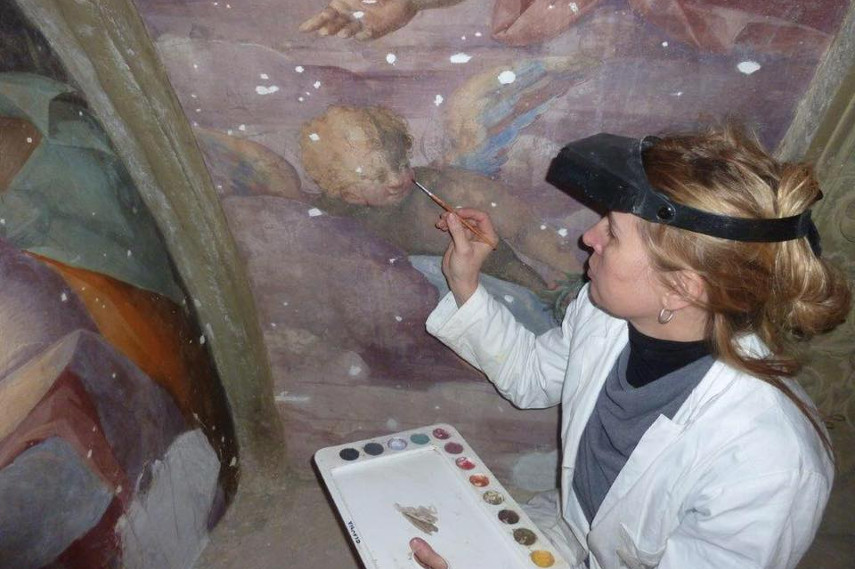 The Restoration of Banksy Art
After half a decade of slow decay, Banksy's Looters lost a lot of its visual quality. Luckily, Cummings opted to apply a coat of clear varnish to the work shortly after it was finished, a decision that proved to be a fantastic choice as it did preserve the somewhat respectable condition of the piece. In 2014, Sean decided to try to recover as much of the original as he could by sending it off to restoration professionals.
Losing the in situ characteristic was, however, not a choice Cummings nor any conservator made. A fire broke out in the building shortly after the deal about restoring the piece was concluded, so Banksy's artwork was eventually moved to a warehouse where the aforementioned Elise Grenier began her work.
Using photographs as sources, Grenier removed excess pigments and painted some parts of the wall - however, she did not paint on the original, stenciled areas.
The final result of this restoration is now mounted on a reinforced grid frame support, currently still in a storage belonging to Sean Cummings. The real estate developer has made it public that he plans to unveil the piece at his hotel, but the decision where the "mural" will permanently reside is still to be made.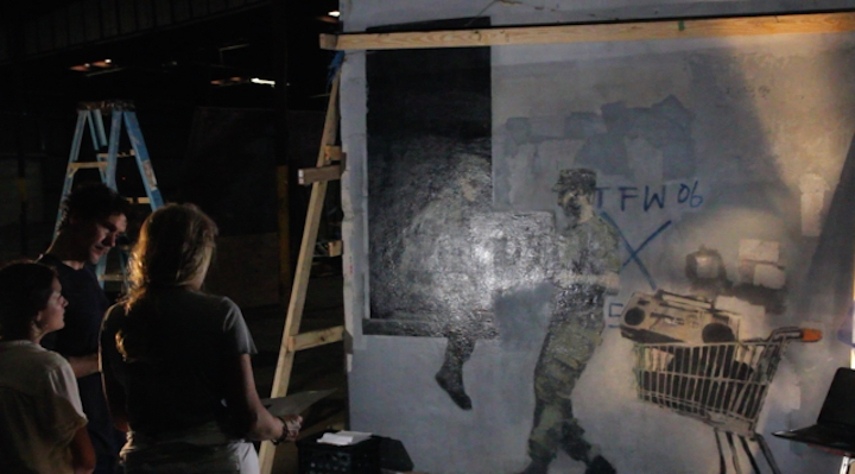 The Real Question
Due to the nature of Banksy's art, his works are often removed from their original locations or are defaced in some fashion. It's just the way street art game unfolds.
However, a certain trend of restoring his works can be noted in recent times - more and more damaged murals are being put through genuinely expensive conservation and restoration processes.
Although it may not be as big of an issue as it may appear, we'd still like to hear Banksy's opinion on these situations. In most cases, the UK artist is not a part of these restorations in any way, shape or form, so there appears to be a certain feel of exploitation present in the agendas of restorers.
Does the costly process of restoring a street work for corporate gain go against the quick, cheap and ephemeral nature found in the very core of street art? You be the judge.
Featured image: Banksy - Looters, 2008, New Orleans - Image via wikimedia.org. All images used for illustrative purposes only.