Banksy's murals are being defaced and taken down.
Had it been another street artist's name there instead of that one, we probably wouldn't have noticed, as it is something that happens on a daily basis; but when it comes to world's most famous - and best-selling - street artist, it's as if we're now simply bound to pay attention.
Furthermore, Banksy's artworks tend to get defaced by those who don't know him, or don't like him, and they get taken down by those who very much know him and want to sell him.
Finally, there are numerous cases which can turn this particular piece of news into a déjà-vu, but these latest cases of pieces he painted in New York last week might actually bring a few elements of surprise.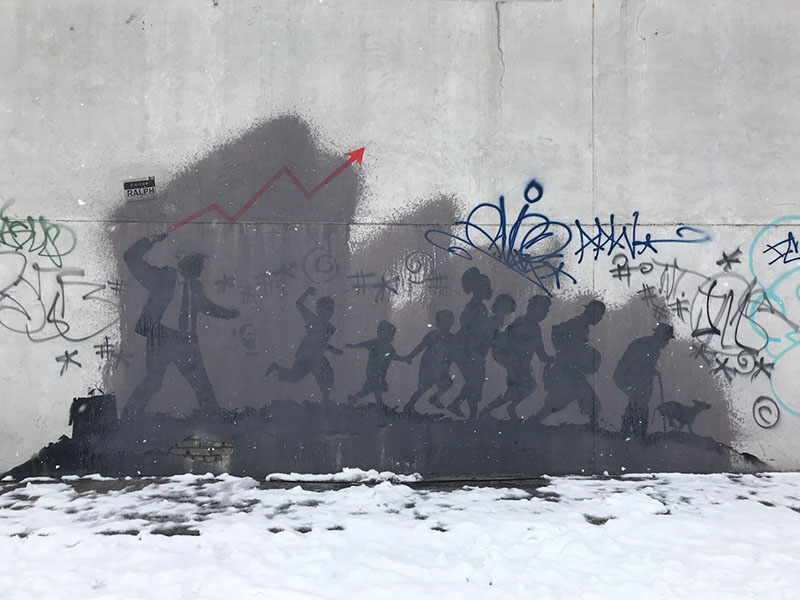 Banksy and the (Defaced) Midwood Mural
In Midwood, Brooklyn, Page Six reports that the mural Banksy painted last (so far) on his spree in New York was covered with gray paint.
To make the whole thing curious, apparently a woman was seen near the site yelling "Robbo's revenge!" before running away.
For those of you who are unfamiliar with street art feuds, King Robbo was a British graffiti artist who had a decades-long thing with Banksy, in which they painted over each other's work. Their battles also became the subject of the 2011 documentary Graffiti Wars by the British Channel 4. Kind Robbo died in 2014.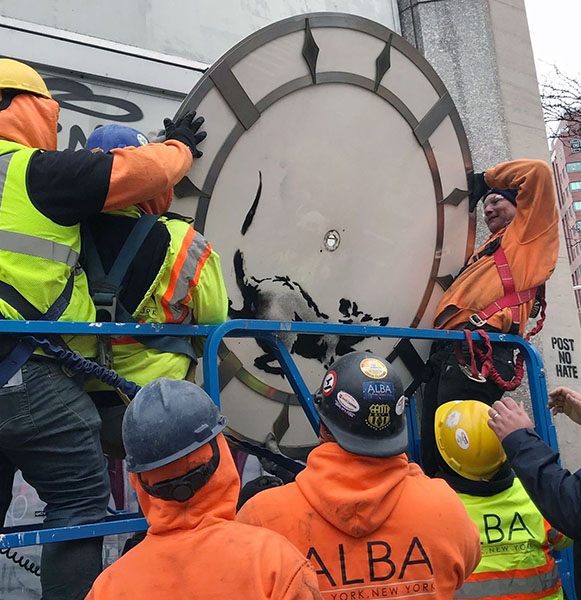 Banksy and the (Taken-Down) Rat Clock
In a story first reported by Hyperallergic, the Banksy rat on the corner of West 14th Street and Sixth Avenue in New York has been taken down by construction workers on March 20th, not even a week after it was painted there.
According to people there, the owner had decided to send the clock to auction.
This is just another example in the sea of pieces of walls featuring Banksy's stencils that were torn off buildings and then sold - let's remember the Flower Girl from a gas station in Los Angeles in 2013, the Slave Labour from a discount shop in London the same year, and the entire Stealing Banksy? exhibition and sale in London from 2014 (which Banksy criticized), to name just a few.
But what's interesting about this story is that this particular building, a former bank site, was already scheduled for demolition when the artist left his mark there - meaning that the clock in question would have been taken down either way, except now it's turned into an artwork, and probably an expensive one too. I'm led to believe Banksy knew about the demolition, so could this be another sarcastic comment he's making on the way his art is treated?
By painting on outdoor walls, street artists certainly give the gift of art to a wide audience, but in Banksy's case, he seems to be giving his gifts out to businessmen who know a little something about the value of his artworks.
Stay tuned as the stories develop!
All images used for illustrative purposes only.