Back in 2005, in London's already graffiti-rich Shoreditch area, world's most famous street artist Banksy left yet another stencil - one of a British policeman on his knees and ready to snort some cocaine before he was discovered by the viewers. The piece, entitled Snorting Copper, disappeared overtime from the wall of a public bathroom, as it is often expected from works of street art - but not when it comes to Banksy. Now, twelve years later, the stencil has resurfaced, quite literally, at a site on Curtain Road after it was bought by Hamilton Court Developments. Fans will be able to see it in person starting October 5th, 2017 although, like the Mona Lisa, the artwork will find itself behind the glass.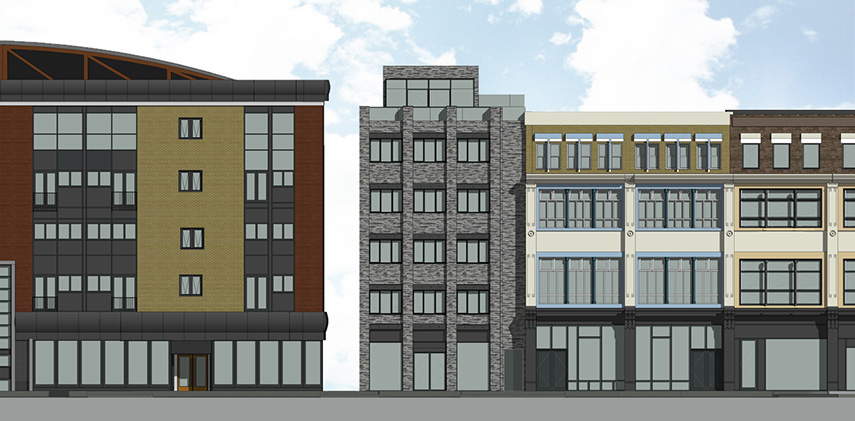 Banksy's Snorting Copper Brought Back to Life
Jonathan Ellis and David Kyte, owners of Hamilton Court Developments, bought a site in East London with the intention of converting it into commercial and residential space. Almost as soon as they arrived, they heard rumors about a lost Banksy stencil on one of the walls and were determined to find out if they were true. After removing paint and plywood from a piece of wall, they found the Snorting Copper underneath and, according to an interview with The New York Times, the bricks were marked with numbers, possibly with someone who had previously planned to remove the mural piece by piece. Luckily, that did not happen, and the new owners managed to restore the 2.2 meters by 2.2 meters piece at the Fine Art Restoration Company in Carlisle.
Location of Hamilton Court Developments building with Banksy's Snorting Copper
Soon on View
Although Banksy's authentication service, Pest Control, did not confirm that the work indeed belongs to the celebrated artist - mostly because they do not authenticate his street art - his spokeswoman Jo Brooks did say that there had been a piece of Banksy art in that location. In a somewhat surprising decision by Jonathan Ellis and David Kyte, the mural will not be sold; rather, it will be put on display inside their new building, so it can be protected, but also seen by people walking by. The developers say they have already turned down several potential buyers of Snorting Copper, saying "We think that's the right thing to do for the public to enjoy it. I'm proud to be able to do something like that."
Featured image: Banksy - Snorting Copper, courtesy: Steve Cotton/Art of the Estate. All images used for illustrative purposes only.