Remember Steve Lazarides' scene of "color shed" before the launch of the Banksy: The Unauthorised Retrospective show at Sotheby's S|2 Gallery? Well, the event certainly attracted our attention and imagination, promising a great exhibition. The exhibition is now set and we can look how Lazarides' action painting performance fits with Banksy's subversive art. Hell yeah! The background fits like a glove.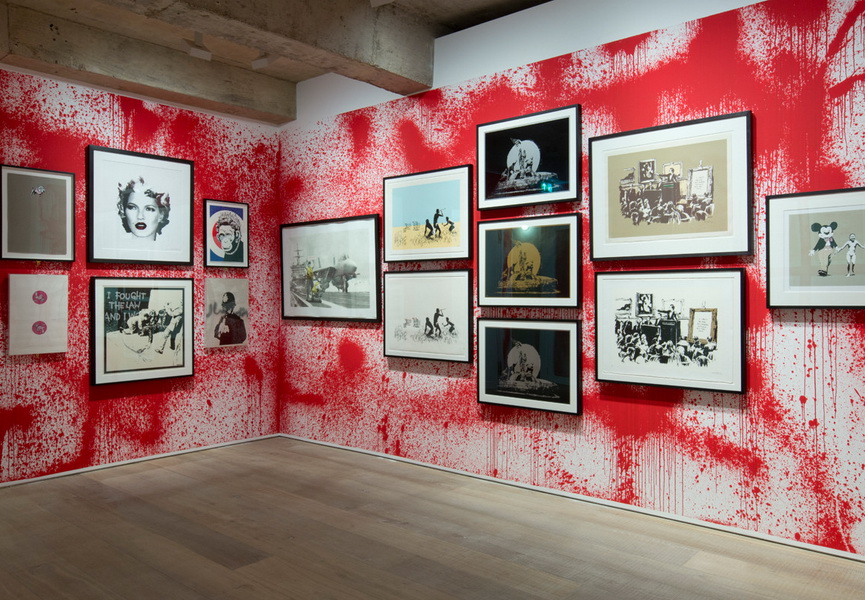 The Trio
The long-awaited exhibition showcases an array of works Lazarides considers seminal to the rise of today's arguably the most famous street artist. However, it wouldn't have been possible without the helping hands of two experts in the field, S|2 Gallery director Fru Tholstrup and Sotheby's co-head of contemporary art Cheyenne Westphal. The trio produced a comprehensive selling show across both floors of Sotheby's new commercial gallery space.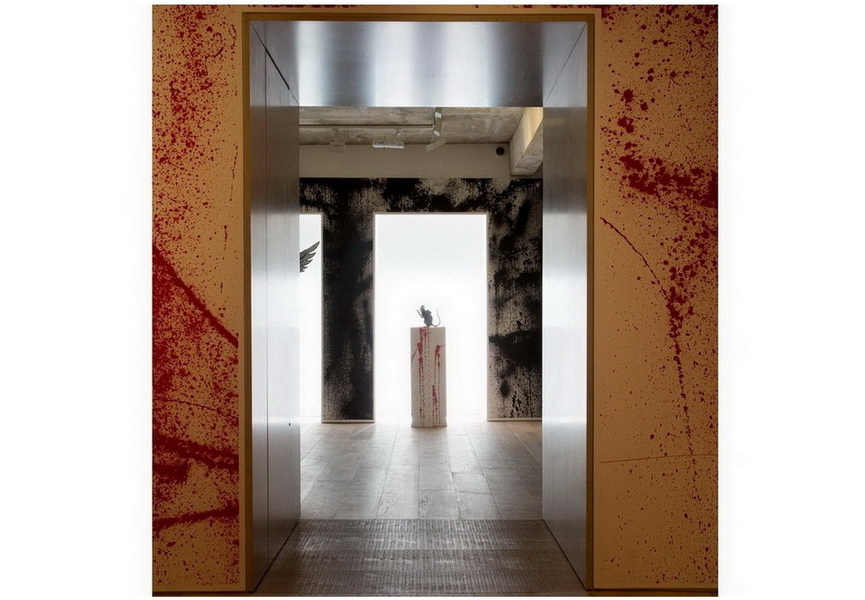 Lazarides and Banksy
Announced as the first, unauthorized exhibition of works by Banksy, the retrospective presents a unique artwork - sculptures, paintings and prints - that illustrate various poignant periods of the artist's career, drawing together privately owned pieces never displayed publicly as well as Lazarides' own collection. Works mainly cover the period the period when Steve Lazarides and Banksy worked together. Heralded as the "Entrepreneur of the Urban Art Scene", Steve Lazarides was Banksy's agent from the outset of his career until 2008. Included are signature early works such as Avon and Somerset Constabulary, an image famous from the 2000 Bristol Severnshed show, right up to the politically charged Guantanamo Bay 'Crude Oil' painting from Banksy's Los Angeles exhibition Barely Legal.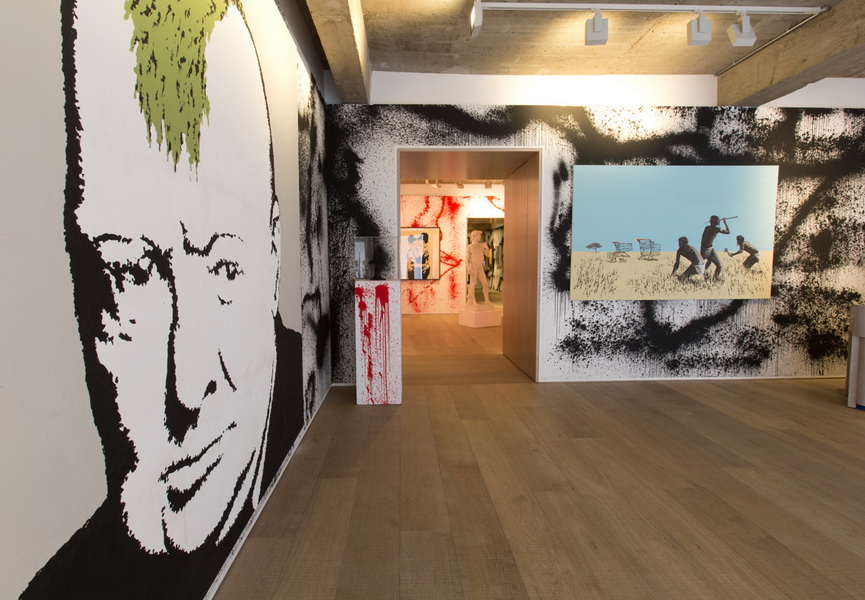 Accidently Dealing Art
Banksy: The Unauthorised Retrospective runs until July 25. During its installation, Steve Lazarides talked to Sotheby's about his early days documenting street exploits in Bristol, accidentally falling into dealing art, and what Banksy would think of the controversial, current retrospective. You can watch the video here:

About S|2
S|2 is Sotheby's Contemporary art gallery, offering year-round exhibition programming and bespoke private sales. With dedicated gallery space in New York, London and Hong Kong, S|2 presents selling exhibitions exploring the work of celebrated artists, such as Joseph Beuys, Jean-Michel Basquiat, Keith Haring, Yayoi Kusama, and Claude and François-Xavier Lalanne, as well as shows curated by influential art world figures like Vito Schnabel. In addition to gallery programming, the S|2 team facilitates private acquisitions and sales around the world.