What if we told you you could buy an original Banksy artwork for a reasonable price? Say, a souvenir mug for £9.99? Or a print box set which surely won't reach thousands? How can this even be when the market for the world's most famous and mysterious street artist has been skyrocketing? Like many of his fans and admirers, Banksy doesn't like this idea, and that's why he will open a gift shop as part of his own Walled Off Hotel in the West Bank, where you can find new works by the artist for the first time in four years!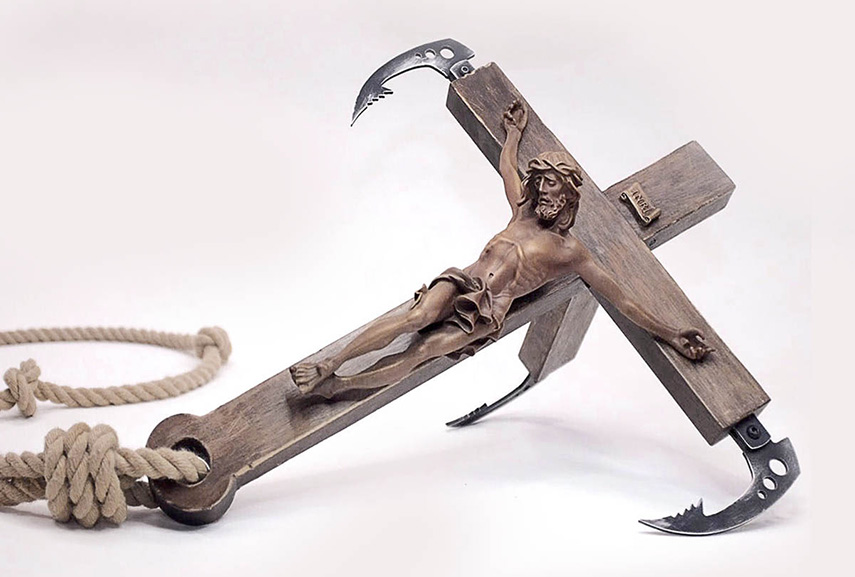 Banksy's Walled Off Hotel Shop
Opening in autumn 2017, the gift shop will find itself next to Banksy's controversial project which opened in March. While most of the items will be available in the store only, which means it's time to plan your trip to this turbulent part of the world, you can preview and pre-order some of them in the hotel's online store. Here, we can find mugs with slogans, T-shirts, key chains which represent a part of the replica of the barrier the hotel overlooks, tote bags, postcards and very soon - much more. These will also include items with the popular Girl with Balloon image. The website disclaimer also states that the gift shop should not be confused with the "Banksy shop" next door and that all profits from sales will go towards sustaining the hotel and social orders.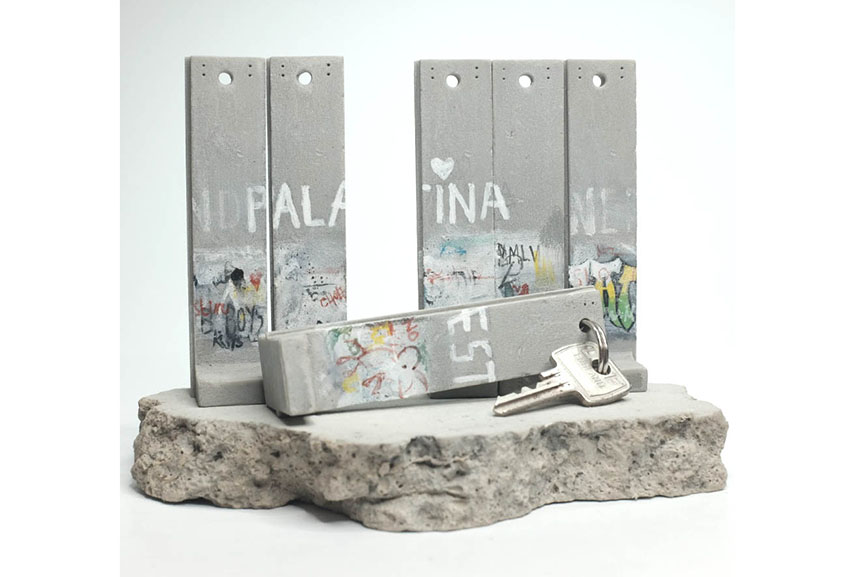 Underpriced Banksy
Back in 2013, Banksy famously set up a small, anonymous pop-up stall in New York's Central Park, and if you were lucky enough to find yourself in the vicinity, you could get your hands on original Banksy signed canvases for $60 only! At The Walled Off Hotel gift shop, the fans can find similarly-priced pieces which the artist designed himself - an art print which portraits the wall's Israeli military watchtower as a fairground swing ride is sold for 575 shekels (roughly $164), while the key chains will go for 90 shekels (roughly $27). Of course, these are very likely to become popular and sell for the prices we are used to when it comes to Banksy's art - let's not forget that those $60 canvases eventually surpassed hundreds of thousands of dollars on the market.
According to The Guardian, The Walled Off Hotel will also be running package holidays for the first time, in addition to the opening of the gift shop in October. These are "the vandals' retreat", which will include special visits from street artists such as Lush, and the visitors can be taken on excursions to paint the wall themselves. A hotel spokesperson said: "It's a bit like going on a cruise with a celebrity, but with a lot more swearing." Can we expect Banksy himself among these guests?
Featured image: A doorman stands at the entrance of the Walled Off Hotel in the West Bank city of Bethlehem, on March 4, 2017. (Luay Sababa / Xinhua / eyevine / Redux).