Early and truly unique work by famous Banksy, Silent Majority, has finally got a Certificate of Authenticity from artist's team at Pest Control. This Banksy's masterpiece from 1998 is an original travelers trailer almost 10 meters long painted in 1998 in collaboration with seminal graffiti artist Inkie. Despite the objections by Banksy when it comes to selling his works at auctions, Silent Majority will go under the hammer in June, at Digard Auction in Paris, France. It is estimated that this piece is one of the most original works ever done by celebrated graffiti master. This is the first time the work will be presented at an auction.

Silent Majority
Silent Majority was painted in 1998 at Glastonbury Festival. Current owners of the trailer, who have provided a full note that will accompany the work at auction, stated that the work was created in three days. They are long term travelers in England, who allowed Banksy to paint on their home. He approached to them during the festival, and asked them to use the back side of their trailer as a large blank canvas. Owners underline the significance of the context in which Silent Majority was created. Firstly, the work was created during Glastonbury Festival. Secondly, and more important, the work depicts the era of mid 1990s, when the free party movement was very popular. Silent Majority actually depicts the spirit of the last rave and hip-hop scene of the time. The work shows the figures, dressed like soldiers, storming a site with a speaker in an inflatable raft, with the powerful words: "It's better not to rely too much on silent majorities.. for silence is a fragile thing…one loud noise and it's gone." The work is signed by Banksy and Inkie. At that time, Inkie was a seminal graffiti artist and, according to owners, was quite a big name in the rave scene doing artwork for free parties, raves, Amsterdam clubs. The work's style is definitely Old Skool Graffiti, created free handed with very little use of stencils. Silent Majority indeed references to a period of free parties, artistic interventions in public space, rave parties and festivals. The trailer has been a home of the owners for years (before Banksy paint it and after that), and it has been seen around the United Kingdom at various events, festivals and free parties.

Silent Majority at Auction
According to UK's leading street art specialist, Mary McCarthy, Silent Majority is really a rare peace. Some incredible works by Banksy were seen on the market in the last few years; however when it comes to terms of provenance and uniqueness, this one tops them all. The work itself is spray paint on a metal chassis and measures 2.4 m x 9.93 m. The work will be auctioned on Monday, June 1st 2015 at DIGARDAUCTION in Paris at Hotel Drouot, while sale preview is on Saturday May 30th, Sunday May 31th, and Monday June 1st 2015 in Room 10 and 16 at the Hotel Drouot in Paris. The price is expected to reach in the region of £300,000 - £400,000.
Join us in discussing Urban Art on our Facebook page!
Sign up for MyWideWalls, and be up-to-date with latest developments in street and urban art!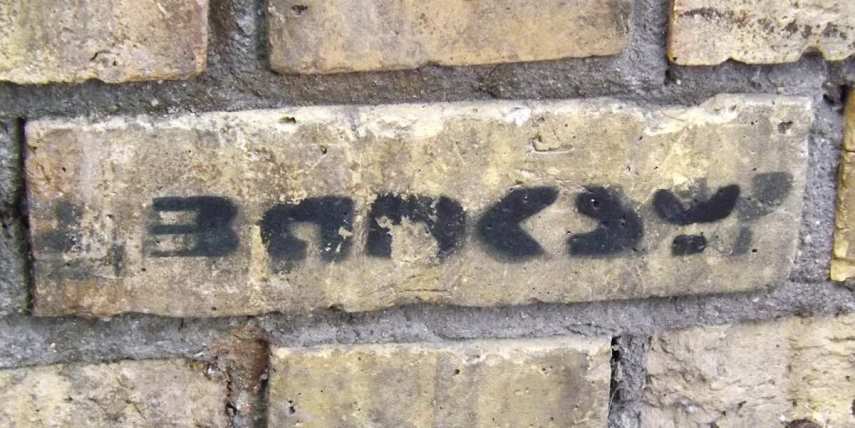 Featured Image: Banksy - Silent Majority (courtesy of artdaily.com)
All images used for illustrative purposes!