Known for her usage of directive slogans placed over black-and-white photographs found in magazines, Barbara Kruger is widely renowned for her visual language that perfectly blends artistic concepts with graphic design. Heavily influenced by the idea of feminism, Kruger made a career out of critiquing consumerism and human desire with her silkscreen prints and site-specific installations comprised of films, audio and projections. Her work also appeared on billboards, in public parks, train station platforms and similar public spaces. Her newest site-specific work will be presented under the banner of Sprüth Magers Berlin in an exhibition titled FOREVER.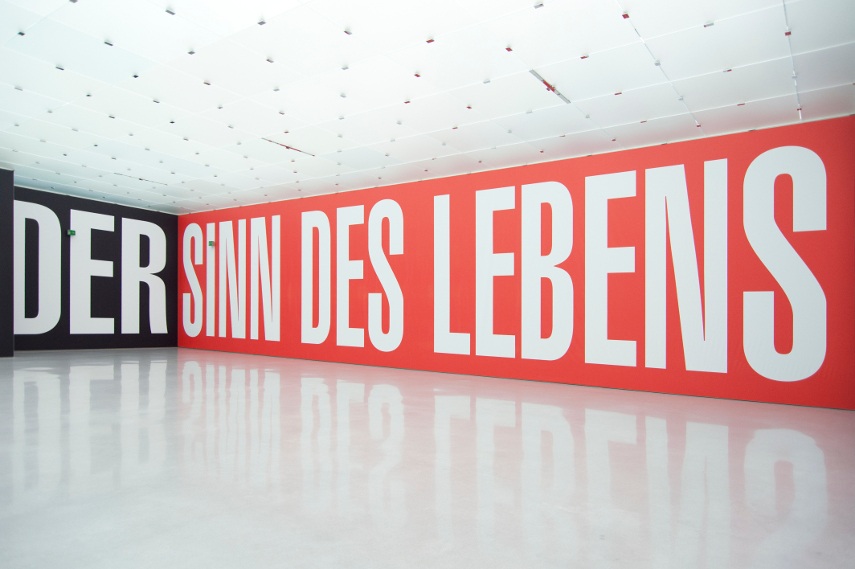 Barbara Kruger: FOREVER
For this installation, which occupies all four walls and the floor of the Berlin gallery's main exhibition space, Barbara Kruger created one of her greatest immersive room-wraps, as well as placed a few new vinyl works in the gallery space. The definite highlight of the show is, as the case usually is with Kruger's art, boldly designed textual statements - this time, the artist tackles the nature of truth, power, belief and doubt, all conceptually deep and challenging topics human minds have a difficulty grasping. Kruger relied on her distinctive visual language, developed over the course of her forty-year career, in order to get the message across to the viewers.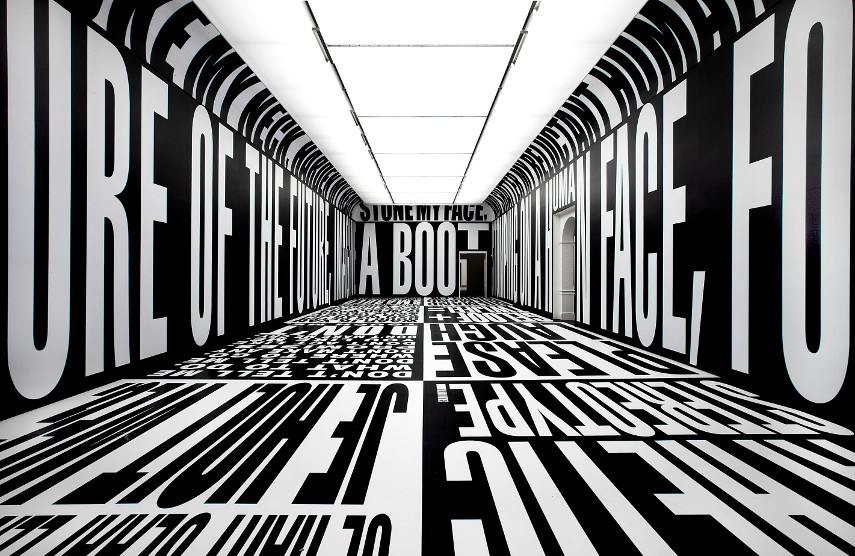 A Unique Body of Work
Since the late 1970s, Kruger has established herself as one of the most influential figures in contemporary art. The central idea of her art is to spark a direct communication with the viewer with her use of image and text. Often relying on nothing more then a short declarative statement, Kruger is a master of synthesizing a critique about society, the economy, politics, gender and culture. Her language is a blend of contemporary art, graphic design and magazine culture, underlined by unexpected phrases that hook the viewer's attention almost instantly. Kruger dedicated a lifetime to turning a critical eye toward consumerism, desire, political will and the often-hidden mechanisms of power operating within contemporary society.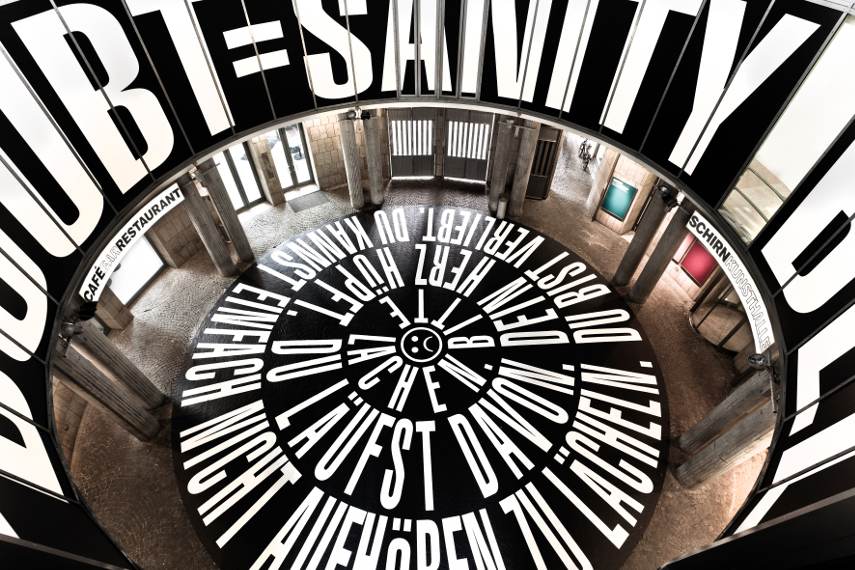 Barbara Kruger Art Exhibition at Sprüth Magers Berlin
FOREVER show at Sprüth Magers Berlin, set to open on the 16th of September and close on 28th of October in 2017, marks exactly three decades since Kruger's first solo show at Monika Sprüth Gallery in Cologne. The exhibition extends the artist's creative investigations, taking them to a new level by examining pseudo-facts and alternative realities. The Berlin gallery will be concurrently presenting exhibitions by Llyn Foulkes and Jon Rafman as well. FOREVER's public reception will be held on the 15th of September, starting at six o'clock.
Featured image: Barbara Kruger - All You Need Is Love. From Chagall to Kusama and Hatsune Miku, Mori Art Museum, 2013, Photography by Kioku Keizo. All images courtesy of Sprüth Magers.