After the art week in Miami is behind us, and the Art Basel sales report is in, just like the numerous impressions of fairs such as SCOPE or Untitled, the art season is far from over. More auctions and art fairs approaching, while cities around the world take over as the mid-season smaller contemporary art centers. Barcelona is one of these places, and today and tomorrow, it is hosting the Barcelona International Art Fair in the probably most beautiful venue in the world - Gaudi's Casa Batlló. The fair is announced under the motto Connecting Art with Art, and it showcases painting, sculpture, photography and illustration made by renowned international artists. One of the best features of the fair are the affordable prices, as the fair exhibits commission free! So, for art lovers around Barcelona BCN ART FAIR 2014 is a treat, as is for young collectors seeking undiscovered artistic gems.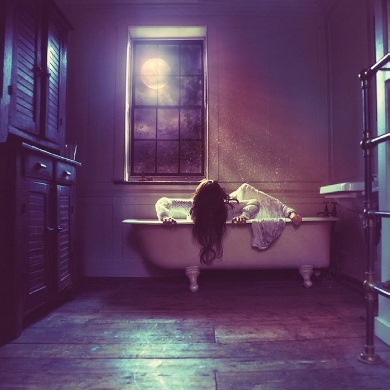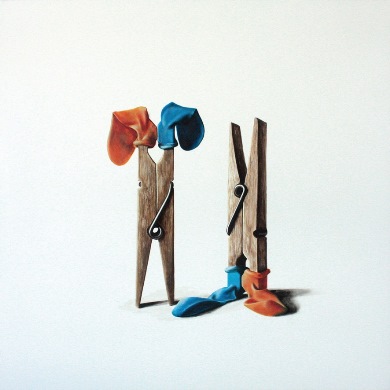 Direct Contact with Artists
What is also an appealing feature of the fair is that the exhibitors are not necessarily art galleries, so buying art directly from artists is enabled. Of course, it's not advised to go to an art fair without a consultant, but for those who know what they are looking for - this may be the perfect opportunity to enrich their collections. This was one of the initial ideas of the Global Art Agency when it started organizing art fairs in 2010.
BCN Art Fair 2014 is bigger than the last edition, with 120 exhibitors, with novel additions such as a lounge zone, live painting performance area, and a hi-definition Digital Art Showcase, displaying all the must-sees on screens, with a special focus on international artists who were unable to attend, due to many political and bureaucratic reasons.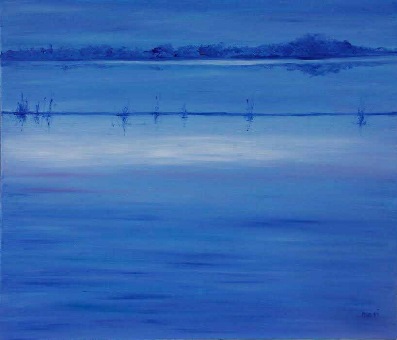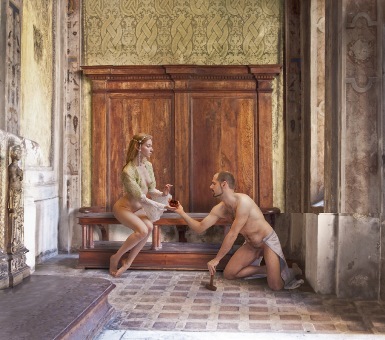 Exhibitors at Casa Batlló
Displaying their art in the massive contemporary exhibition in the enchanting Casa Batlló , there are artists from 32 different countries. One of the featured creative collectives is the award-winning Draumlist, described as a playground for artists, displaying urban photography art, made by a group of Dutch creatives. One of the highlights selected by the fair is Milly Martinou, who will show ger exploding, energetic abstractions, packed with creative energy and the power of action painting. Influences of one Jackson Pollock and Joan Mitchell are clear in Martinou's work, while her interpretations, although built on a historic notion of abstract expressionism, are largely contemporary, filled with radiance unknown to the post-war depression-infused era.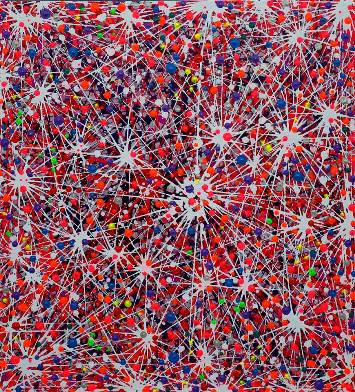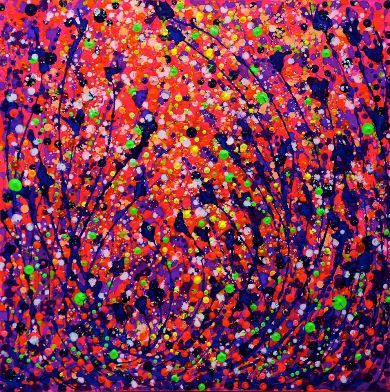 China and Barcelona, with Banksy
China being in focus is old news, so there's little surprise, but still lots of interest in the participation of the Moproo Gallery from Shanghai at the BCN Art Fair, with its selection of contemporary Chinese Artists. Remembering Japonism from the turn of the 20th century, it appears the art world is going through a similar period of fascination, but on a different level, this time, more culturally and market oriented, and with a clear notion of China as one of the most populous countries on the planet.
An urban art addition to the fair will be works by Banksy, represented by the British InVogue Art Gallery.
The Catalan capital art fair is welcoming local artists at the venue as well, including art of Maria Fatjo Pares, Tess Perez Soler, Jordi Soler, Luisa Mascaró, J Gamboa, To Gallardo, Sagi Tarbal, Dana Kathy, Juana Del Pozo, and many more.
Opening TODAY, on December 12 with an exclusive VIP program, BCN ART FAIR 2014 will be open and free for public all day tomorrow.
Read the art fair catalogue here!
If you follow the art market, sign up for My Widewalls!