No other city in the world is permeated in every respect by Peter Paul Rubens and his Baroque legacy as the city of Antwerp. This June, Antwerp will pay tribute to Rubens and his cultural legacy with a festival titled Antwerp Baroque 2018. Rubens Inspires. Establishing a dialogue between Ruben's historic Baroque and the work of contemporary masters, the festival will host a range of exhibitions, performances and events.
As part of the festival, the Antwerp graffiti artist Yvon Tordor has invited three other street artists to make large murals in the center of the city. The individual style of each artist can be linked to a theme, master or technique from the baroque.
Teaser Barok Murals 2018
Yvon Tordoir and Astro
A graffiti artist from Antwerp, Yvon Tordoir has been passionate about painting for 20 years. His work is characterized with calligraphic and figurative motifs, a combination that can also be found in the capital letters of old baroque texts. His large-scale piece at the Eiermarkt enriches the city with the word "Antwerp", created in large gold letter and decorated with baroque curls.
An artist from Paris, Astro has created a world of his own with the subtlety of light and shadow, the power of colors and depths. His works create an optical illusion of space which is not there. His work is similar to the technique of chiaroscuro that was systematically applied in baroque. For the festival, he decorated three walls in Prekersstraat, adding a new dimension to the Sint-Andries quarter.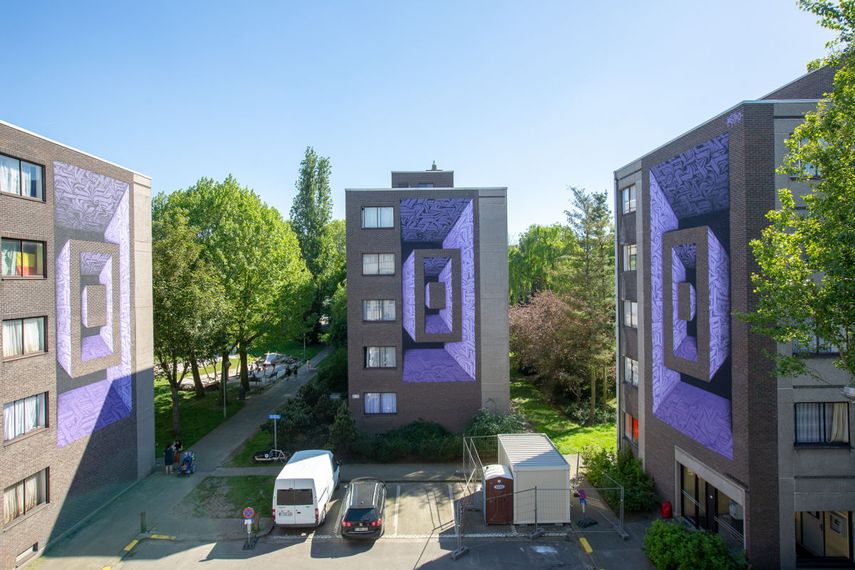 Smug and el Mac
An Australian graffiti artist who lives in Glasgow, Smug produces gigantic, hyper-realistic murals in large color contrasts. Recurring themes in his work are death, transience, excessive forms and intense emotional expressions - similar as in baroque. He created a hyperrealistic portrait of a man who looks upon the shopping crowd on the Meir in the Kolverniersstraat.
An artist from Los Angeles, el Mac creates seemingly realistic portraits which are made of thick spray can lines. Overlapping the lines, he creates depth and volume. The struggle between light an dark which is characteristic of his work evokes the etchings of Rembrandts. He is currently working on a mural in the Gramayestraat.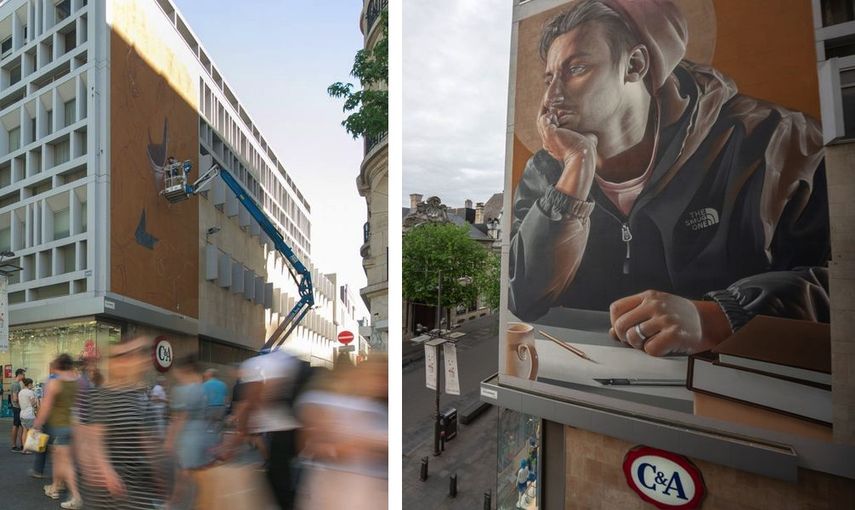 Antwerp Baroque 2018. Rubens Inspires
The festival Antwerp Baroque 2018. Rubens Inspires will take place throughout years 2018 and 2019, culminating with the opening of the Rubens Experience Center and the re-opening of the Royal Museum of Fine Arts Antwerp in 2019-2020.
Baroque murals have been available to the public since the beginning of the June.
As part of the initiative, there is also an exhibition hosted by M HKA and curated by Luc Tuymans you should certainly not miss!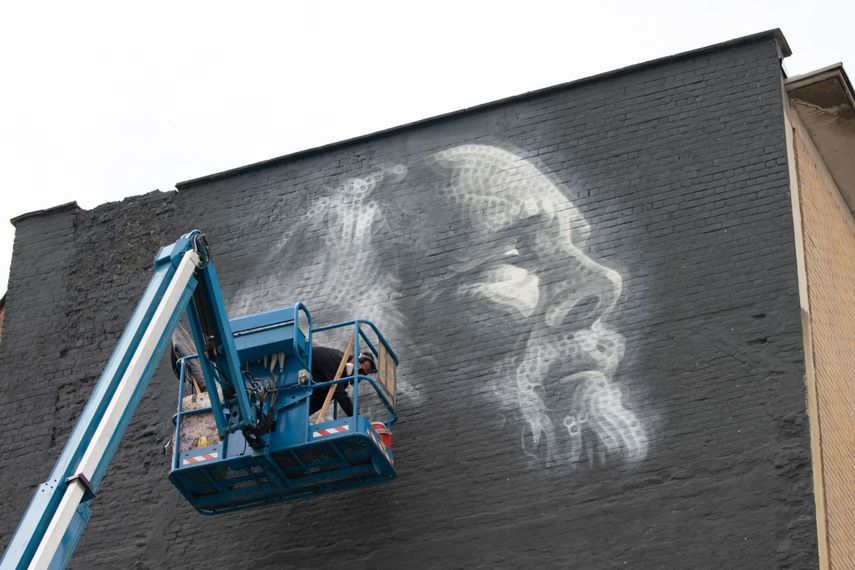 Featured image: Yvon Tordoir. All images by Jasper Leonard / Courtesy of Antwerp Baroque 2018. Rubens Inspires.