It's been 50 years since Barry Flanagan's first exhibition at Rowan Gallery in London and his work continues to resonate strongly in the Contemporary art of today. In order to commemorate the first solo show by the prominent artist, Waddington Custot Galleries in London will organize an extensive survey exhibition of his early works. The exhibition entitled Animal, Vegetable, Mineral, will encompass an array of art pieces from the 1960s, '70s, and '80s, that best portray the artist's ground-breaking explorations of sculptural materials and processes. Barry Flanagan used a variety of natural and man-made materials such as plaster, cloth, metal, stone and sand in the creation of his pieces. These explorations become the key factor that shaped the artist's entire career and secured his place as one of the most innovative sculptors of our time.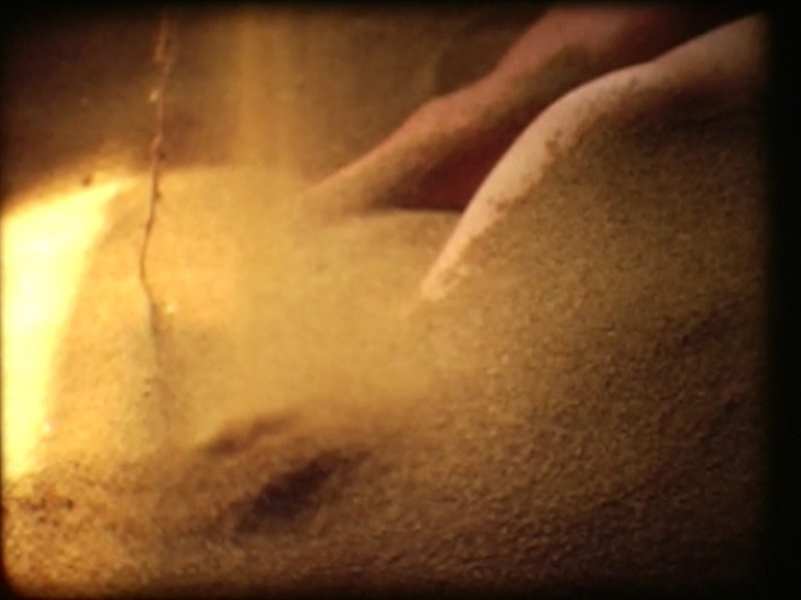 The Selection of Finest Works by Barry Flanagan
Animal, Vegetable, Mineral exhibition gets its name from the title of a review written about Barry Flanagan's first solo show by the American curator Gene Baro. Gene Baro was immediately captivated by the "sympathetic relationships of materials" in the pieces which he described as "not so much to have been made as to have happened". Driven by the idea that "all materials are sculptural", Barry Flanagan explored new forms and media to rebel against the very rigid conception of sculpture present at that time. In the mid-sixties, he was a student at St Martin's School of Art where he constructed his first recognizable pieces. One of these artworks, a massive steel piece which playful elements defy the concept of formal weighty sculptures (so precious to his teachers at St Martin School) will be on display at Animal, Vegetable, Mineral exhibition. The artwork entitled metal 2 '64 is Barry Flanagan's earliest piece that will be on view at Waddington Custot Gallerie.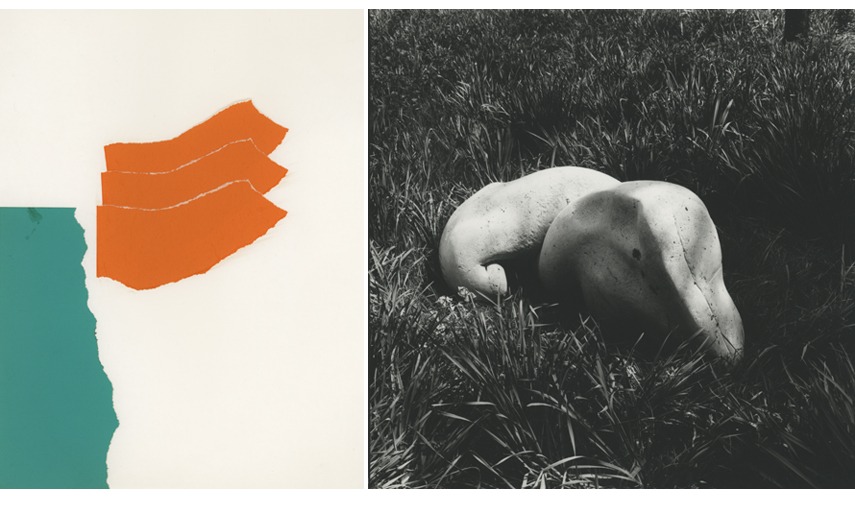 Innovative use of Materials in Barry Flanagan's Work
Barry Flanagan didn't limit his work to the utilization of numerous materials, he also explored various ways in which they can be affected and shaped. Some of his early works were made by simply placing the sand into pre-made canvas bags that allowed the pieces to form their own structure. Others, such as one-ton corner piece (1967) were created by spilling one ton of sand on the gallery floor without any further alterations, thus forming the artist's powerful response to conventional gallery installations.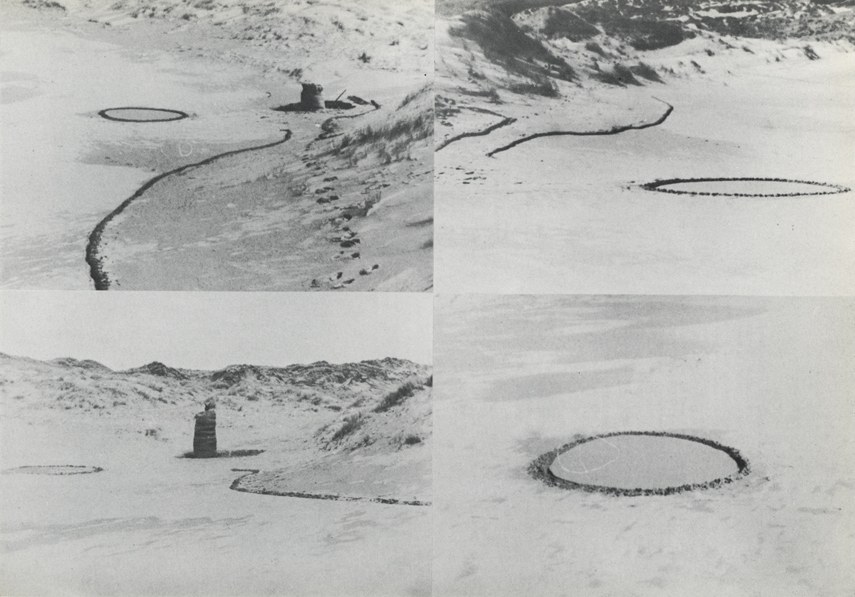 Video and Photography Works at Waddington Custot Galleries London
Survey exhibition at Waddington Custot Galleries London will include the artist's notable sculptures but also his film stills and photography works. The retrospective will also highlight Barry Flanagan's outstanding role in the British Land Art movement by presenting the images of his interventions on Holywell beach in Cornwall made in the late '60s and early '70s. In order to further elaborate the artist's creative process, the show will include other materials from The Barry Flanagan's Estate archive such as his concrete poetry, working drawings, and logbooks. Barry Flanagan: Animal, Vegetable, Mineral exhibit will be on view from March 4th till May 14th, 2016 at Waddington Custot Galleries in London.
Featured images : Barry Flanagan - heap 3 '67, 1967 ; Barry Flanagan - metal 2 '64, 1964 ; Barry Flanagan -  4 rahsb 2 '67, 1967 ; Left : Barry Flanagan - Collage II, 1968 / Right : Barry Flanagan - Collage I 1968 ; Barry Flanagan - easter bag '67, 1967 ; All images ©The Estate of Barry Flanagan, 2015